DIVING NEWS
From solo diving to CCRs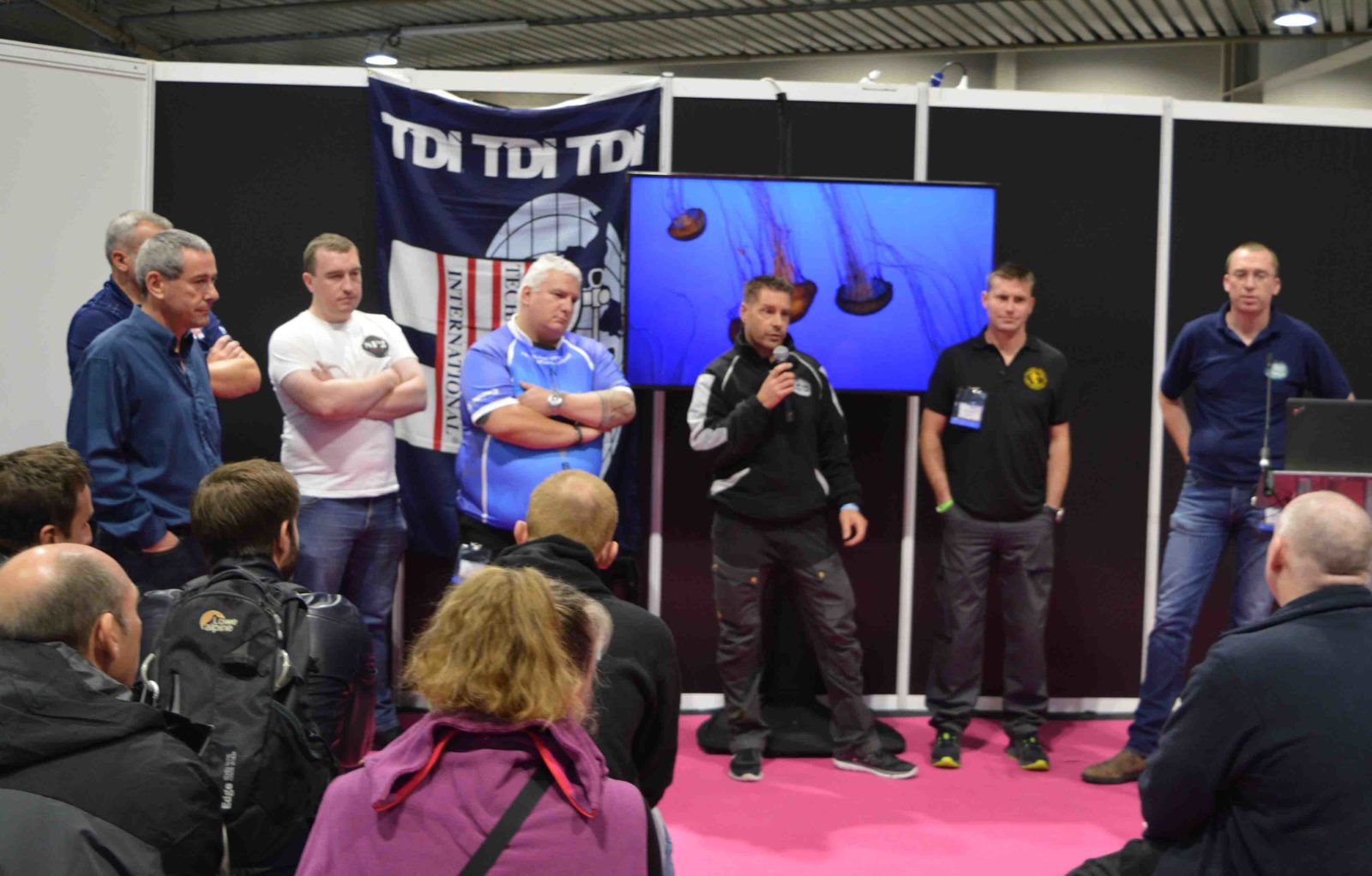 Solo diving, sidemounts, shutdown procedures, GUE configurations – and the Inspiration, Sentinel, Redbare, SF2 and JJ CCRs – will be among topics on the agenda when TekDeck returns to DIVE 2018 later this month.
And as part of an initiative at DIVE 2018 to encourage younger divers, accomplished tech-dive instructor Robert Thomas will be on stage each day with a "Young Technical Divers" talk.
Designed to appeal not only to the growing body of established tekkies but also all those qualified leisure divers considering the next step in their evolution, TekDeck has made a big impact at previous Dive Shows.
For DIVE 2018, TekDeck coordinator Mark Powell has lined up an array of technical instructors with long experience, all happy to share their expertise.
The TekDeck stage will be located in the main dive show hall right beside the TekPool, where instructors from L.P. Diving will be laying on a range of rebreathers and other new tech kit for visitors to try out.
See the latest update on TekDeck speakers, topics and timings here.
The UK's biggest event for scuba divers, the DIVE 2018 weekend will feature around 200 companies offering diving gear, holidays and services.
In addition to TekDeck and the TekPool, special attractions include a separate Try-Dive pool, the popular PhotoZone, the British Isles Experience, the Asia-Pacific Showcase and the Caribbean Village.
And for those with training as well as travel in mind, experts from the likes of PADI, BSAC, SSI, ,SDI, SAA and IANTD will be offering guiding hands throughout the weekend.
There will also be a free-to-enter draw for all Show visitors to win a PNG Dive Holiday worth £10,000.
DIVE 2018 opening times are 9.30-6.00 on Saturday 27 October and 9.30-5.00 on Sunday 28 October.
Ticket prices start at just £9.50 per person if booked in advance (a saving of £5 off the on-the-day price of £14.50).
DIVE 2018 is a DIVER Group event in association with Dive Worldwide.