PHOTO TECHNIQUE
Be The Champ!
The Spread  / Alex Mustard – Razor thin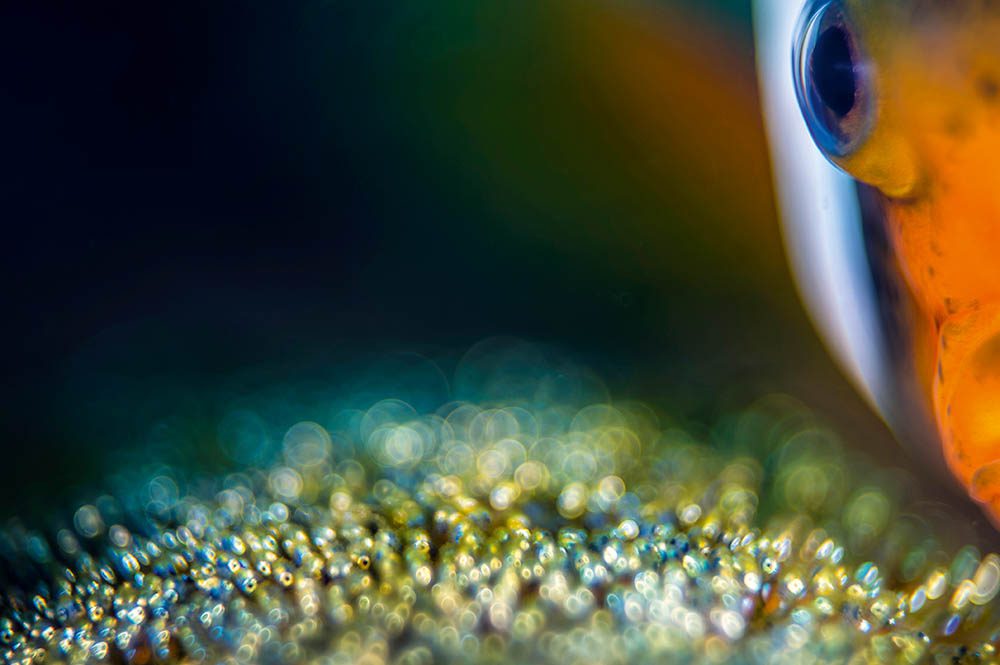 OPEN-APERTURE SHOOTING is useful for more than just re-creating Martin Schoeller style fish faces (see DIVER December 2018) – it allows us to transform common subjects into artistic imagery.
When we look at the world with our own eyes, everything is in focus. Our eyes don't have limitless depth of field, yet give that impression, because as they fall on different subjects we instantly see whatever we are looking at in focus.
Taking a still photograph with an open aperture allows us to challenge normality and record a scene with only a narrow sliver that is sharp.
Sometimes as a photographer you shoot an image that is entirely predetermined.
I regularly decide before a dive which technique I want to try on a particular subject, but I don't think too precisely about the actual shots ahead of time. I would rather see how the technique is working with that subject, and how the subject is behaving before zeroing in on my composition.
This was the approach I used with this saddleback anemonefish guarding its eggs: I chose to shoot open aperture and fitted a neutral density filter (ND8) to my lens ahead of time.
I was then pleasantly surprised to spot the opportunity to shoot the behaviour.
Few coral-reef subjects are snapped as often as anemonefish, making it difficult to produce a photo with a fresh take on the subject. Familiarity, however, gives us the opportunity to experiment.
Had you never seen an anemonefish before, this photo would leave you unfulfilled but, because we all have, we have permission to be more creative.
Appeared in DIVER January 2019