DIVING NEWS
Black bream 'labour of love' celebrated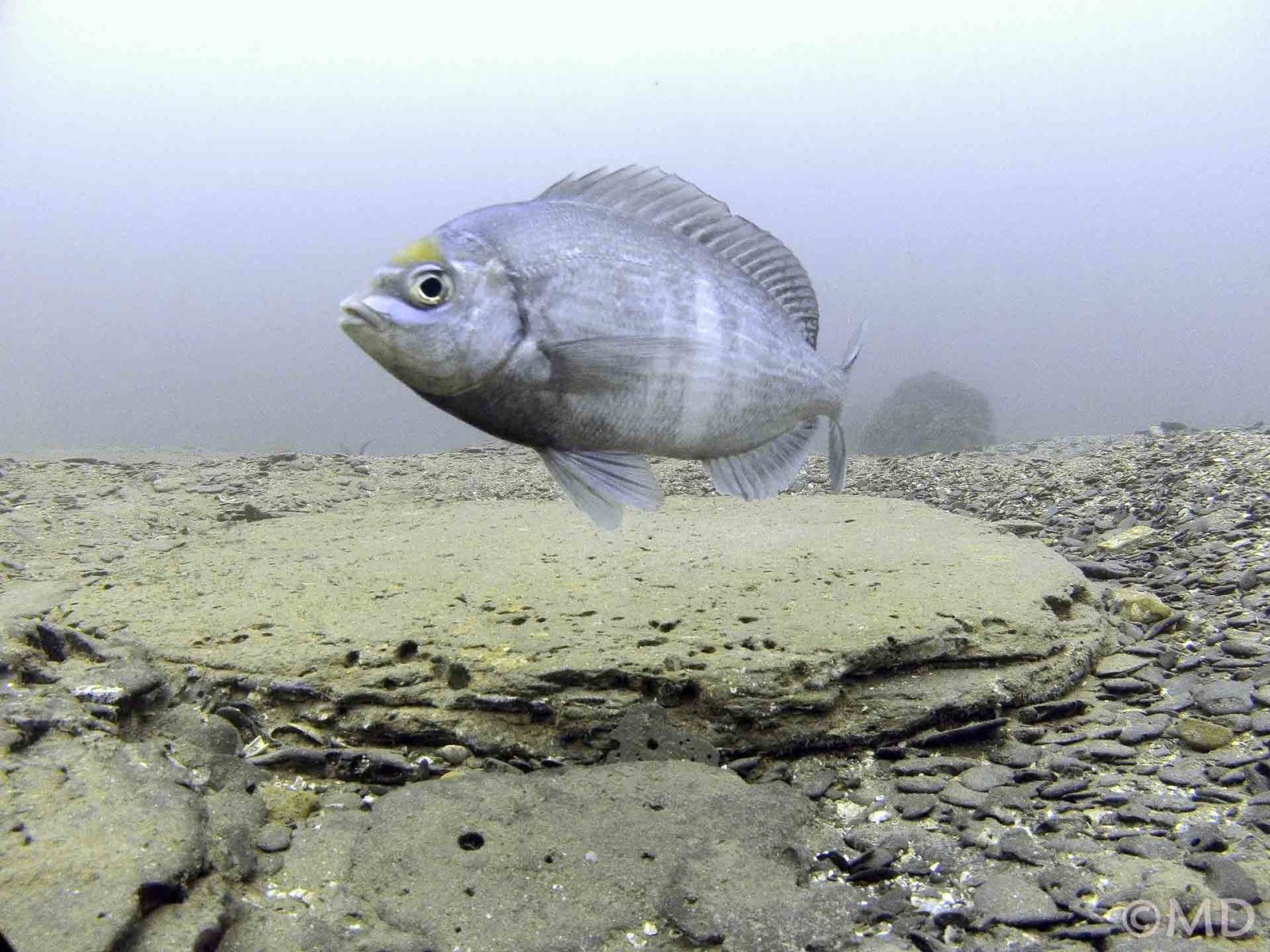 England can boast an annual underwater spectacle of which few people are aware, according to the Marine Conservation Society (MCS) – the black bream breeding migration to Kingmere reef, 4 miles off Worthing in West Sussex.
A free interactive exhibition celebrating the event and called "Worthing's Super Dads of the Sea" opens on 12 February, with a website devoted to the Kingmere Marine Conservation Zone (MCZ) set for official launch at the show two days later.
If the date chosen to unveil the website is Valentine's Day, for the male black bream the migration is indeed a labour of love. It's left to the males to construct large nests and protect the eggs until they hatch.
Kingmere was designated an MCZ in 2013 to protect the spawning fish, and its waters, ranging in depth from 6-19m, cover an area of 18 sq miles.
"The exhibition will show for the first time incredible photos and film from the 2018 black bream breeding season, images captured by a team of volunteer photographers who went out to explore the Kingmere reef during the spring and autumn of 2018," says MCS Agents of Change Co-ordinator Alice Tebb, who organised the exhibition.
"The website also introduces some of the local people who have a strong connection to the site – including fishermen, divers and anglers – and tells the story of why they treasure the precious Kingmere MCZ," she says.
The exhibition, designed to coincide with school half-term holidays, includes a craft corner for children to create a model of Kingsmere reef, which the MCS describes as "a reef so colourful, you won't believe it's in Sussex!".
The show runs at the town's Colonnade House until 24 February and is funded by the Calouste Gulbenkian Foundation as part of the Agents of Change project, an initiative led by the MCS, Fauna & Flora International and the New Economics Foundation.