DIVING NEWS
Clean-up record bid in Florida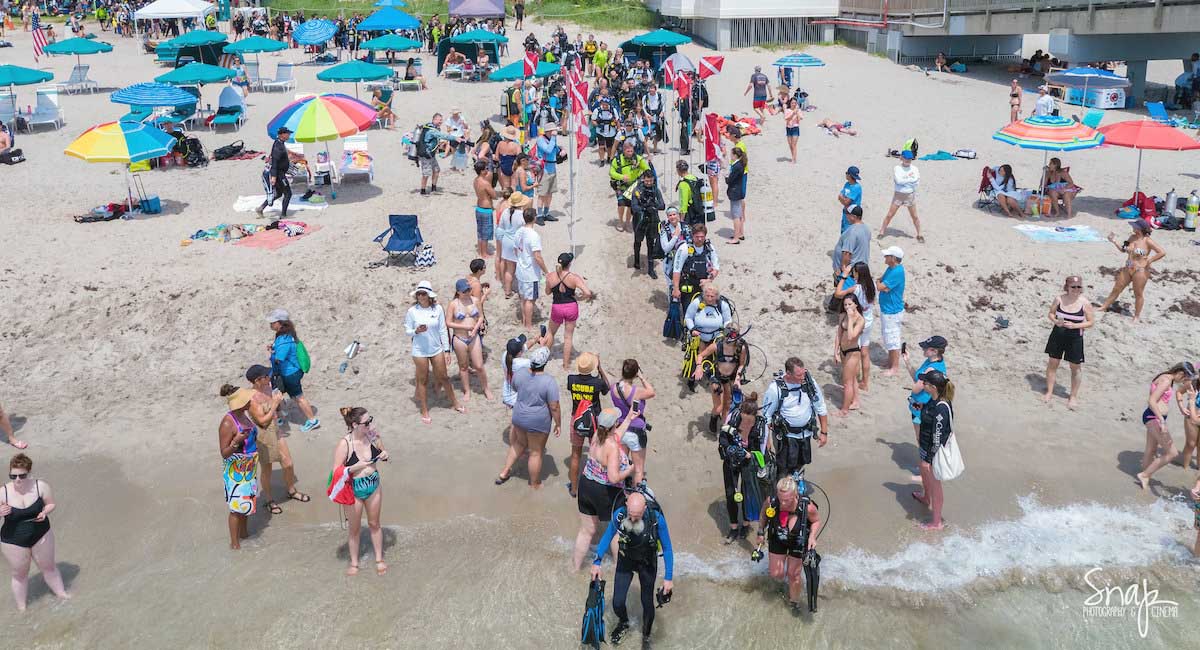 Scuba divers from around the world are invited to get together at Deerfield Beach on Florida's east coast on Saturday, 15 June in a bid to help break the world record for the largest underwater clean-up.
More than 700 are expected to take part, in an attempt to take the Guinness World Record (GWR) from the clean-up team organised four years ago by Egyptian diver Ahmed Gabr. A total of 614 divers set that benchmark for Most Participants in an Underwater Clean-up in 24 Hours (Single Venue) in the Red Sea on 5 June, 2015.
A GWR judge will be present in Florida to verify the record if the event is successful.
Sponsored by local dive-centres, PADI and Project AWARE, the clean-up is hoped to attract not only individuals but teams, including dive-centres, clubs and student groups.
Marine debris collected will be recorded using Project AWARE's Dive Against Debris data-collection programme for citizen-scientists.
Last year 386 scuba divers set the GWR Longest Human Chain Underwater record in Deerfield Beach. Most of the participants also took part in a clean-up of the beach's fishing pier, which is normally closed to divers – among the rubbish removed was a reported 219 miles of fishing line.
This year's event is again centred on the pier and surrounding area. A $30 administration fee ($40 on the day) is charged for divers participating in the record attempt, and entrants are encouraged to take PADI's Dive Against Debris speciality course.