TRAVEL NEWS
Cage nights with jumbo squid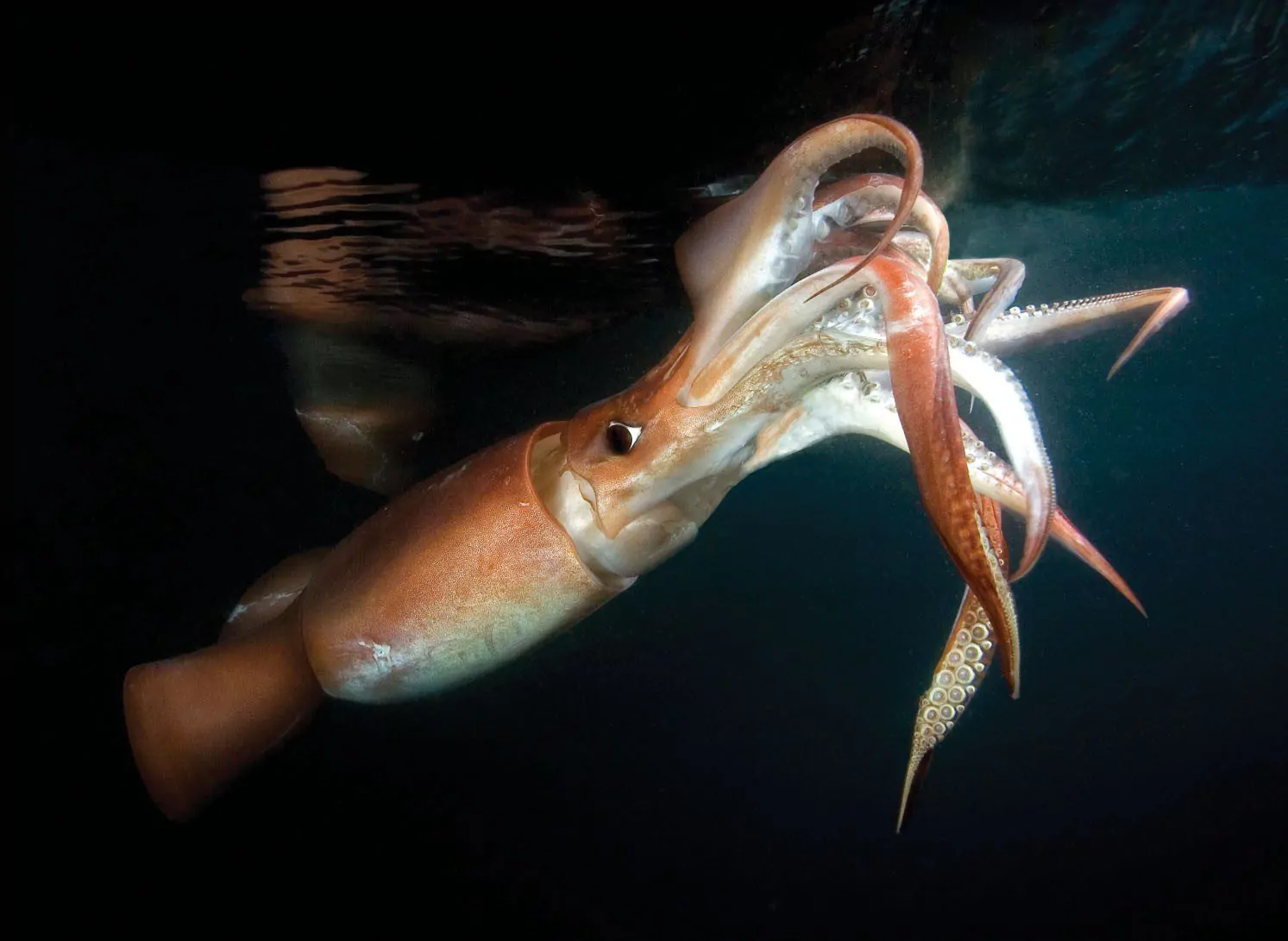 Diving in the Sea of Cortez with Humboldt squid, the smaller cousin of the Pacific giant squid, is a real one-off experience, and it's being offered on the liveaboard yacht Nautilus Gallant Lady.
The dives are being staged for the first time on Nautilus six-day departures to Bahia de Los Angeles this July and August.
Promoted as something of an unpredictable adventure, Nautilus says that the squid are known to be present in great numbers in the deeper waters of the Sea of Cortez from May to October,  and come up closer to the surface to feed on plankton from dusk to dawn.
The squid average 1.5m in length but can grow as big as 2.5m.  The encounters will be from squid cages, because you really don't want to be rammed by one of these powerful diabolo rojo, or red devils, in the dark.
Not forgetting that there will be a full day-time programme of up to four dives a day on the trip, plus snorkelling with what is described as "the largest aggregation of whale sharks on the west coast of the Americas".
Embarkation is from Nautilus's new dive-centre in San Diego, California and prices for the trips start from US $2495pp for a superior suite.