DIVING NEWS
Roman shipwreck found off Cyprus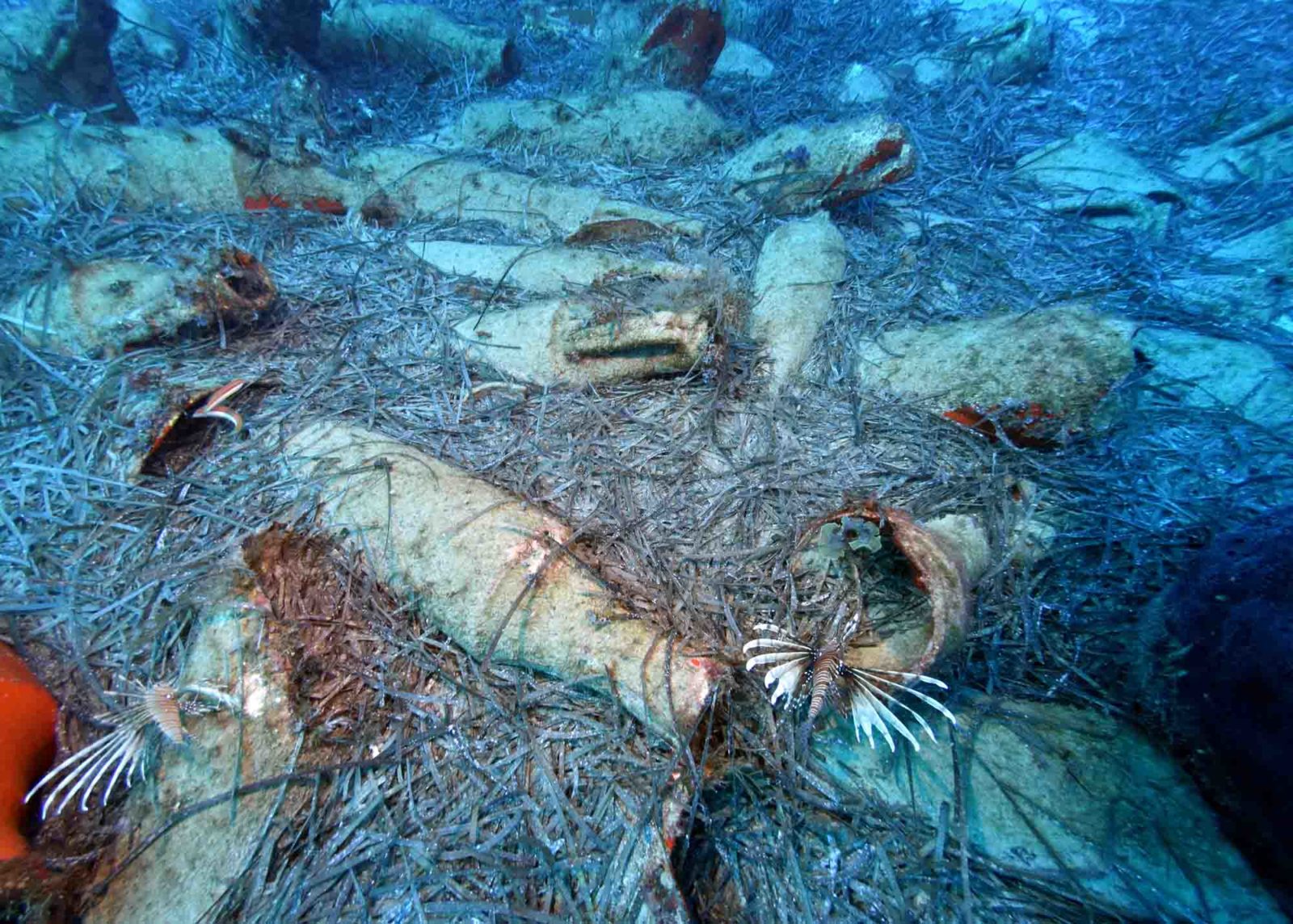 Scuba divers have discovered a well-preserved ancient Roman shipwreck off Protaras on the east coast of Cyprus. The vessel, loaded with amphoras, is said to be the first undisturbed Roman wreck ever to be found in the island's waters.
The remains of the vessel were found by Spyros Spyrou and Andreas Kritiotis, volunteer divers for the University of Cyprus's Maritime Archaeological Research Laboratory (MARELab),
The island's Department of Antiquities says that as soon as the divers reported the discovery it acted to arrange a preliminary site investigation at short notice. Cyprus's Ministry of Transport, Communications and Works agreed to cover the cost of the work.
The department said that the study was expected to shed new light on the breadth and scale of seaborne trade between Cyprus and other Roman provinces in the eastern Mediterranean. The "transport" amphoras, used to carry wine or olive oil, are thought to have come from Syria and Cilicia (today part of southern Turkey).
A team of MARELab archaeologists, students and volunteers is now at Protaras working to survey and secure the site, with staff from the Cyprus University of Technology and the Department of Antiquities.
The wreck-site appears to be populated by imvasive lionfish, which have spread rapidly through the south-east of Cyprus, as reported recently on Divernet.