DIVING NEWS
Two inquests highlight solo-diving dangers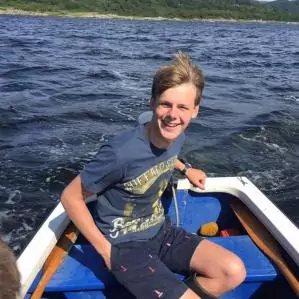 Two inquest reports, one into the death of a rebreather diver in Tasmania and the other that of a British freediver in Greece, have highlighted the potential dangers of diving alone. 
Australian scuba diver Eric Fillisch, 49, died on 19 November, 2016, while exploring a cave off Visscher Island in North Bay with a group from Tasmania Scuba Diving Club.
He had decided to continue his dive after his buddy indicated that he was heading back, but had been pushed further into the cave by a swell, said the Coroner. He had lost the mouthpiece of his closed-circuit rebreather after striking his head on a rocky ceiling or wall.
"While Mr Fillisch was a well-prepared and competent diver with properly functioning equipment, he nevertheless made the intentional decision to continue diving after the surfacing of his diving partner in conditions that posed a potential risk to his safety," said Coroner Olivia McTaggart.
"His death highlights the risks of diving alone, and reinforces the well-known safety principle that divers should start, continue and finish the dive with a buddy."
Meanwhile an inquest has been held at Westminster Coroner's Court in London into the death of 19-year-old Henry Byatt (pictured) while using a monofin to freedive off the Greek island of Zakynthos on 6 August, 2017.
The fatality was reported on Divernet, as were the findings of a pre-inquest hearing earlier this year.
Senior Coroner Dr Fiona Wilcox said that although Byatt was a "highly experienced waterman" he had received no formal freediving training.
The sailing instructor was diving with two friends, also untrained freedivers, near the Peligoni Club where he worked. He was later recovered from a depth of 30m but could not be resuscitated.
Byatt's employer, the club's owner Ben Shearer, said he had been unaware that freediving was taking place, and could not say whether anyone had been present in the safety watchtower, but confirmed that the club employed no lifeguards. He said that its health and safety policies had not changed significantly since Byatt died because they already met Greek standards.
Dr Wilcox said that although Byatt was diving in a sailing area of the club this was "entirely voluntary and at his own risk".
She said that he had carried out breathing exercises before each progressively deeper dive but had "not gone down to the fatal depth before in one go". Byatt had been left alone before diving to his death.
There had also been a delay after the alarm was raised while club staff obtained scuba equipment to carry out a search. However, the Coroner considered that even with dive-gear ready on the beach, it was highly unlikely that Byatt's life could have been saved.
She found that he had freedived alone before "and understood on this day the risks he was taking. This was in keeping with his personality".
Returning a verdict of accidental death, Dr Wilcox said that "the only thing that could have saved his life would have been an experienced buddy who could have rescued him".