GEAR NEWS
Spare Air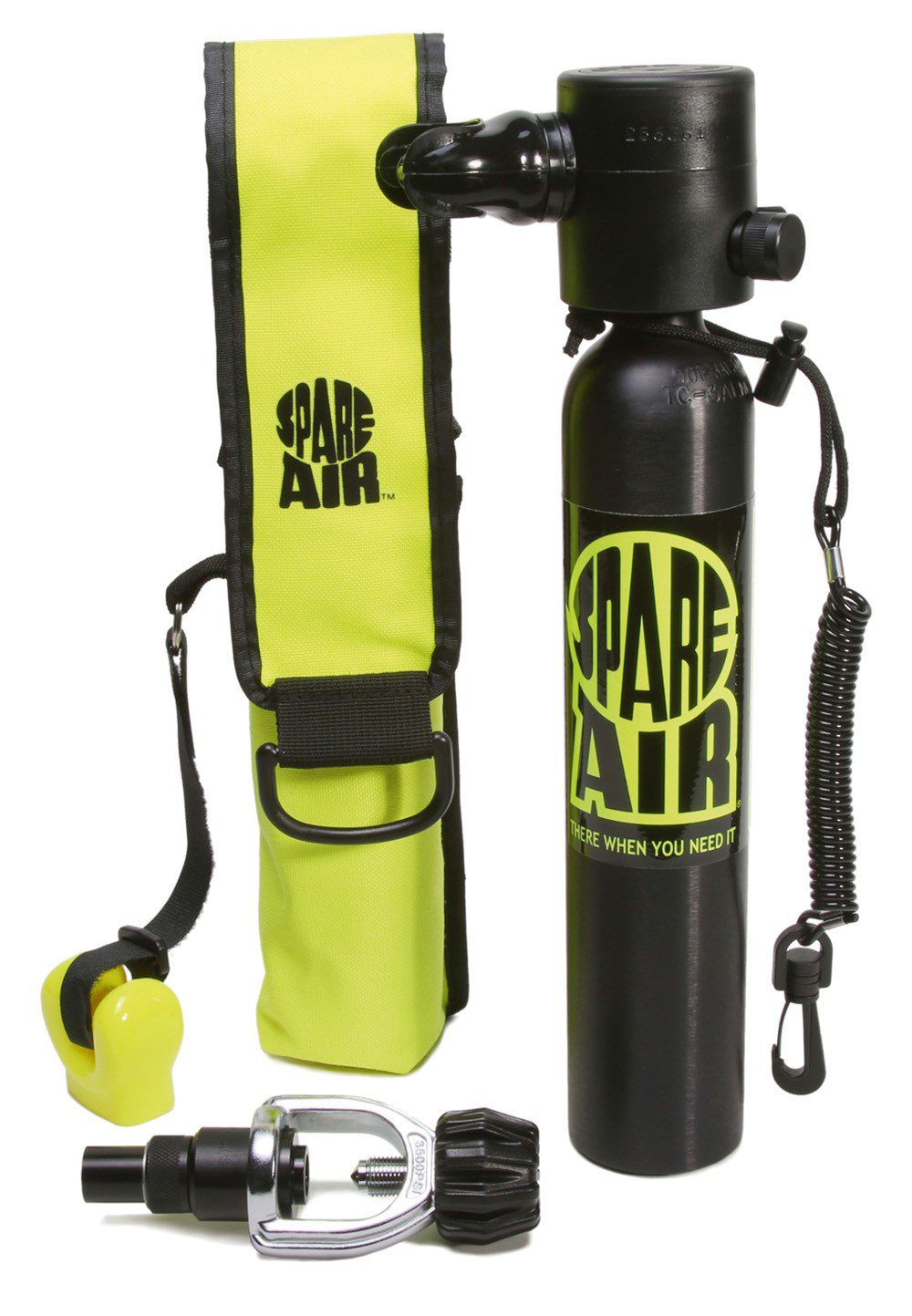 Described as a "reserve parachute for divers", Spare Air hasn't just surfaced – in fact it's been around for a very long time, but now has a new distributor in the shape of Mike's.
The product is described as a travel-friendly, self-contained miniature bail-out scuba system, with a choice of air-cylinder sizes.
Refillable off your main tank, the cylinder and integrated regulator can be separated by hand for air travel.
Packages start from £295.