DIVING NEWS
Cressi Digi 2 Console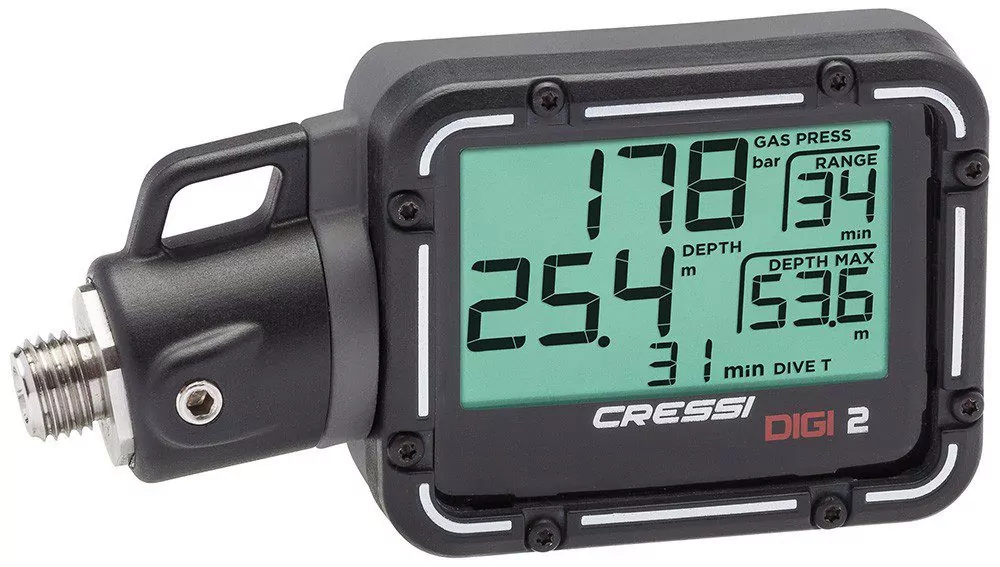 Cressi's Digi 2 is a 120m-rated electronic gauge-mode console that displays elapsed dive time, maximum depth, current depth, cylinder pressure and calculates air-time remaining with a comfortable reserve.
A unique feature, according to Cressi, is a self-checking battery chamber that confirms a proper seal to prevent floods.
The unit is priced at £192.