DIVING NEWS
Rescues for divers –
and scuba retailer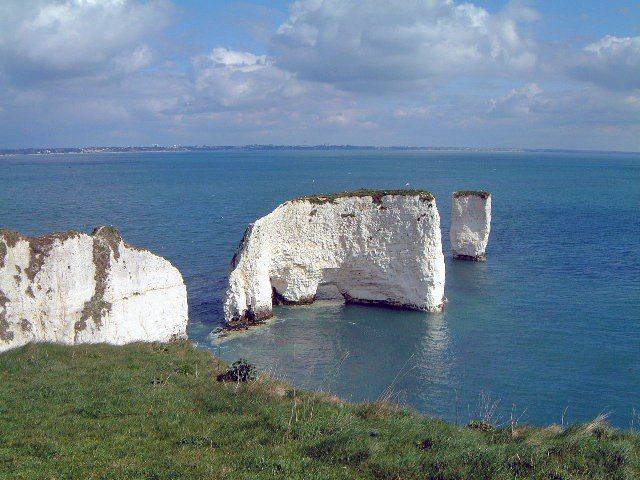 Scuba divers were among the many sea-users thanking England's emergency services for helping to bail them out during the warm days of August.
Off Swanage in Dorset, two divers had to be rescued after drifting more than four miles from their starting point near Old Harry Rocks on the evening of Sunday 23.
A Mayday distress call was sent by their dive-boat at 6.30pm when the divers failed to emerge from their drift dive. In stormy conditions and with a strong ebb tide they had been carried further than planned, and both the Swanage all-weather and inshore lifeboat were launched to begin a search.
Eventually it was a member of the public who spotted the missing divers off Durlston Head. They were recovered by a local boat and the lifeboats stood down.
In Yorkshire, six members of Selby SAC were set to provide an appreciative donation to the RNLI after their dive-boat broke down 13 miles off the coast on 16 August. They praised the "professional and calm approach" of Bridlington and Flamborough lifeboat volunteers and the Coastguard.
The divers had been diving the WW1 U-boat wreck UC-39 but the engine of their boat the Black Pig failed to restart following an electrical failure.
One diver still in the water had tied himself to a buoy while waiting for help, according to the Bridlington Free Press. He was picked up by another dive-boat responding to the Mayday call, while the inshore Flamborough lifeboat had to tow the Black Pig back in.
*****  DIVING-EQUIPMENT retailer Simply Scuba, which went into administration in May as reported on Divernet, is now part of the Internet Fusion Group.
The company had stated at the time that it hoped it could continue under a new owner. Based in Kent, it was part of the Simply Group (TSG), which covered various outdoor activities and fashion and employed 32 staff.
Though mainly associated with online sales, it had a physical retail outlet in Faversham, and had been a serial Diver Awards winner.
The Internet Fusion Group, based in Louth in Lincolnshire, is an e-commerce business associated with outdoor activity, sports and fashion products, though not until now scuba diving. It has not responded to enquiries from Divernet.