DIVING NEWS
'Ugly' underwater video attracts prosecution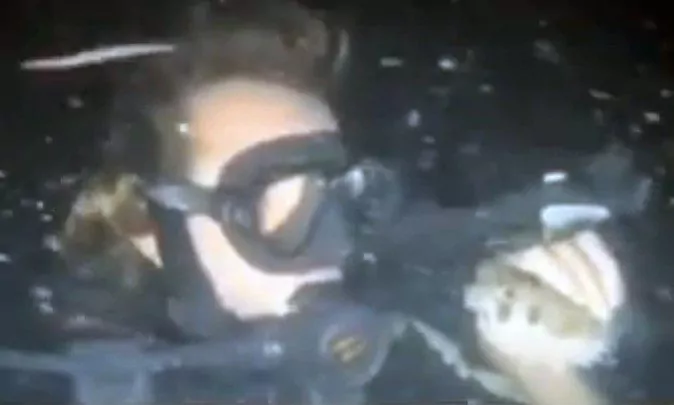 Two expatriate scuba divers, one Hungarian and the other Dutch, have been arrested in Thailand for interfering with marine life while diving in a marine protected area off Koh Phangan.
The divers posted on YouTube three minutes of GoPro footage of themselves at a site off Salat Beach on the island in the Gulf of Thailand.
In the generally poor-quality video, every slow-moving creature from pufferfish and hermit crabs to sea cucumbers and cushionstars is either picked up, touched or prodded with a pointer.
Local diver and conservationist Sitthiroj Kaewnongsamed drew attention to the footage, describing the activity as "ugly" and reporting that such behaviour had been featured in previous underwater videos. He said that Koh Phangan's marine life was essential for attracting overseas tourists, and called on the expatriates not to endanger it.
Identified by police as Attila Ott, owner of the Pink Panther Scuba Dive Movie-Maker Club, and Francesco Simonetti, a chef at a local restaurant who would take divers out in his boat, the two Europeans were charged with "intruding in an area designated for environmental protection".
Thailand's Department of Marine & Coastal Resources announced that the divers had admitted to the offence, which carries a maximum penalty of a 100,000 baht (around £2400) fine or a one-year prison sentence.
Ott's Facebook page describes him as a tropical island-hopper, underwater videographer specialist and former PADI divemaster, while Simonetti's is devoted mainly to sea-angling.
The police investigation has already resulted in fines for Simonetti, Ott and his Thai wife for immigration violations, while Thailand's Immigration Bureau was said to be considering whether the men would be entitled to remain in the country.