PHOTO DIVER
In Search of Perfection
Underwater photographers continue their unending quest for the perfect shot – so how close did the BSoUP Prints competitors get?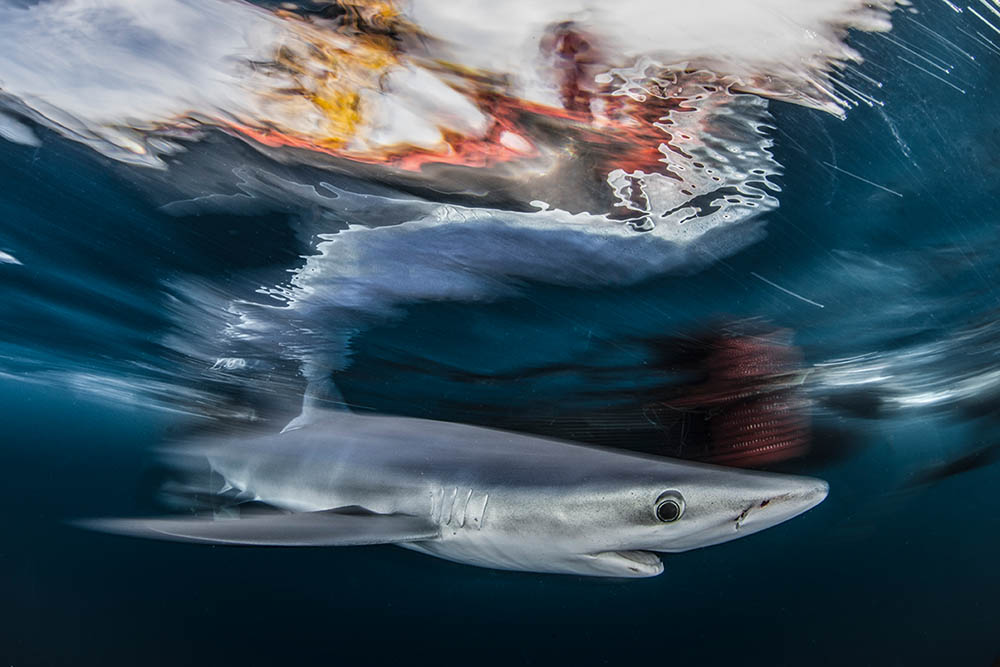 WHAT MAKES A GREAT underwater photograph? The British Society of Underwater Photographer Print Competition, sponsored each year by DIVER Magazine, is a contest that can offer clues.
A panel of three judges make an initial selection of what they consider the best entries, and these are displayed at the Dive Show at the NEC, Birmingham. They also select an outright winner and runner-up and confer a number of highly commended accolades.
While the photographs are on display, Show visitors are encouraged to act as judges and their selections determine the winners and runners-up in four categories in the separate Public Vote.
Underwater photographers often find judges' comments helpful, not only for winning competitions but simply in boosting the quality of their photography. So here is a selection of comments on winning and highly commended images from judges Martin Edge, divEr Publisher Nigel Eaton and BSoUP Chairman Paul Colley, who also chaired the panel.
The judges thought the competition was of a very good standard overall, with some outstanding images at the high end.
They did however point out that some otherwise excellent submissions were let down slightly by basic errors including, but not limited to: framing (most often too tight); sensor dust spots and backscatter that could have been processed out within the rules; blown highlights (pure white with no detail where the composition demanded it); cluttered compositions, most often too much background or other distracting detail; lack of contrast; overprocessed images (too much contrast or unnatural colours); and errors in lighting (such as harsh shadows in an image where the intention was very obviously full lighting of the subject, or subject eyes in deep shadow on head-on shots).
Appeared in DIVER February 2018
Blue Shark, by Nick Moore  (Judges' Choice: Overall Winner)
"While judges are inevitably becoming saturated by exposure to blue-shark images, and it's now tempting to just admire them and pass by, the right image will still stop you in your tracks.
"This was one of them. The image of the shark itself is impressive enough, with razor-sharp detail and perfectly controlled exposure. But these days that is not enough to win, and the photographer knew this before he got into the water.
"He was willing to risk many unsuccessful shots during these rare and expensive encounters by using a less-predictable but high-payoff technique. As a result, he has rendered the surface and above-water detail in a way that supports the overall story and composition.
"Those who know the set-up can work out that the dive-boat is in the picture, but the slow shutter reduces it to subtle and very attractive colour accents. The result is an extra splash of colour and movement, which supports and balances the picture of a sleek predator racing through the surface of the water. An outstanding piece of underwater art – we just loved it."