archive – Diving NewsDAN – into space and the Med
New research into the effects of deep-ocean diving and space exploration on the human body is to be carried out through a tie-up between two safety and research organisations.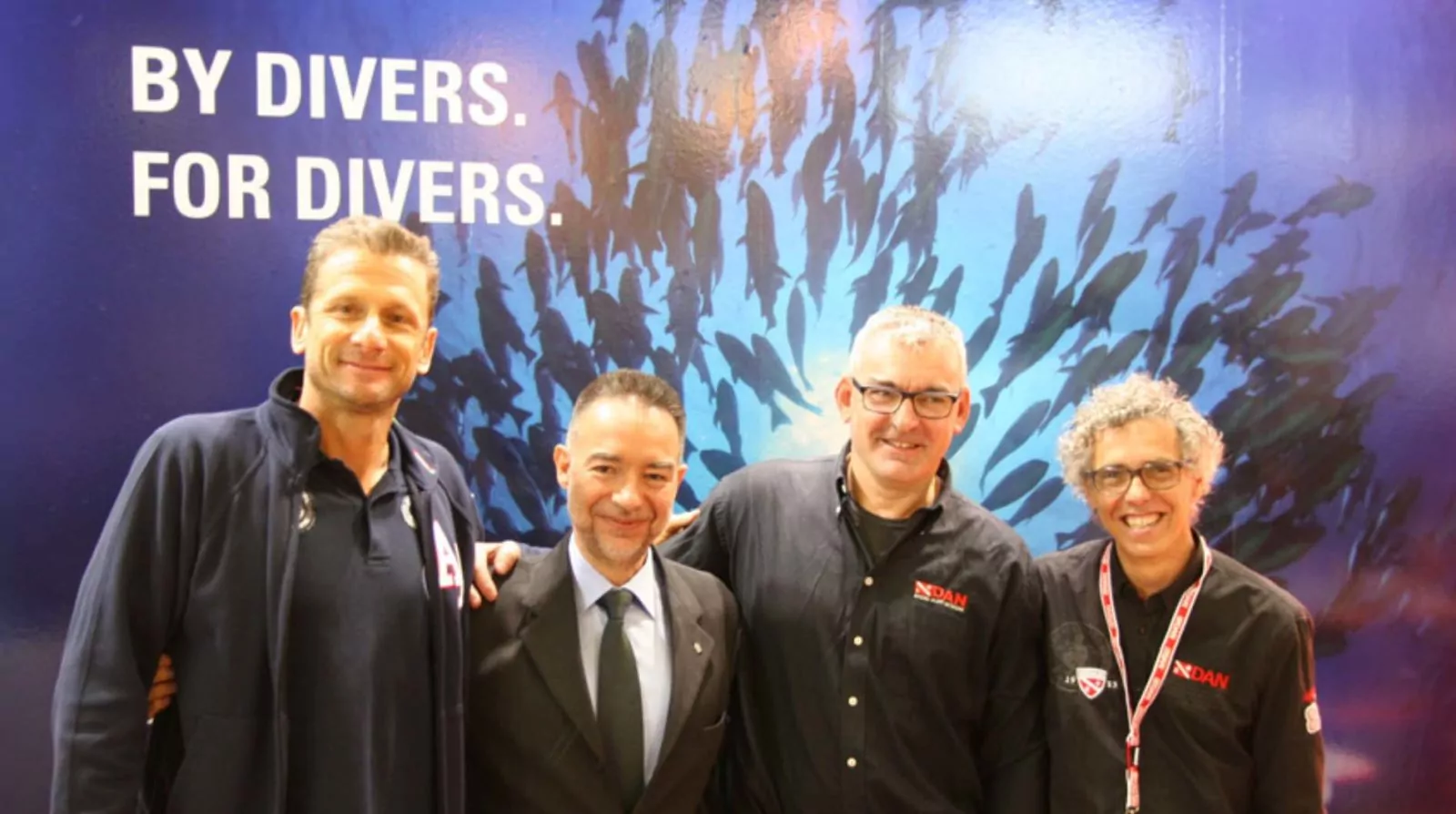 DAN (Divers Alert Network) Europe is collaborating with Italy's ALTEC (Aerospace Logistics Technology Engineering Company) on the venture. They want to explore effects of extreme activities on people with a wide range of fitness levels.
One of their first joint initiatives is to be the SkiScubaSpace Project. This will be dedicated to researching aspects not only of diving and space travel but of extreme skiing at high altitudes and aviation. A TV series called Icarus 2.0 is set to feature the project on Sky.
ALTEC, which has a "neutral buoyancy tub" that allows conditions found under water and in space to be investigated, is a public-private company owned by Thales Alenia Space and the Italian Space Agency.
Back to Earth, DAN Europe has embarked on its first Mediterranean road trip, using a dedicated pickup.
The organisation is taking three months out this summer to visit cities and dive-spots in Italy, Malta, France, Spain and Portugal, and hopes that divers in the vicinity will drop by for a chat.
DAN says its experts will be offering free consultancy to divers as well as dive-centre owners about risk-management and mitigation, first-aid training, diving insurance, safety equipment and other services it provides.
It is also sharing tips on ways to reduce the risk of encountering dive accidents and how to manage emergencies, and explaining to divers how they can get involved in its research initiatives.
The DAN roadshow has started in Sardinia and moves on to mainland Italy and Sicily with an itinerary of 16 stopping points in play. It transfers to Malta on 25 May, the south of France on 16 July, Spain on 31 July and Portugal on 15 August.