archive – Gear News
Earex Pain Relief Ear Spray / Olive Oil Ear Drops
Earex, which provides basic treatments for common aural problems such as swimmer's ear, has two new products that could interest divers anxious not to have a trip spoilt by mild infections or blockages that could affect their comfort in the water or ability to equalise.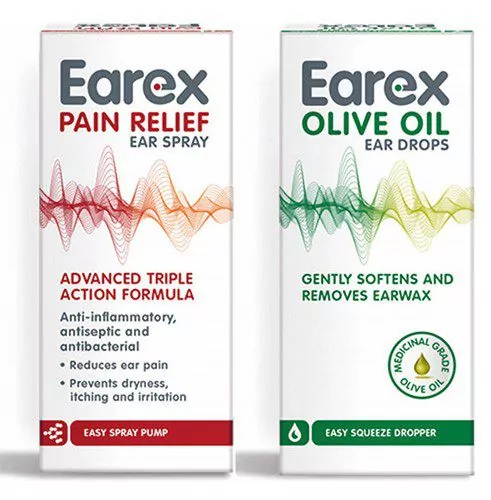 Earex Pain Relief Ear Spray has a triple-action (anti-inflammatory, antiseptic and antibacterial) formula said to help reduce earache, dryness, itching and irritation, and comes in a 15ml pump dispenser.
It can be used in conjunction with Olive Oil Ear Drops, 10ml of medicinal-grade oil designed to soften and remove earwax. These products are not intended to cope with serious ear infections. The spray costs £10, the drops £4.