archive – Diving NewsKrill the key for boom-and-bust rays
Researchers have found that krill, the small crustaceans that stay in deep water in daylight but move up towards the surface at night, are an important food source for manta and devil rays (mobulids) in tropical seas when plankton levels are low at the surface. The finding could, they say, help to protect the rays, many of which are endangered.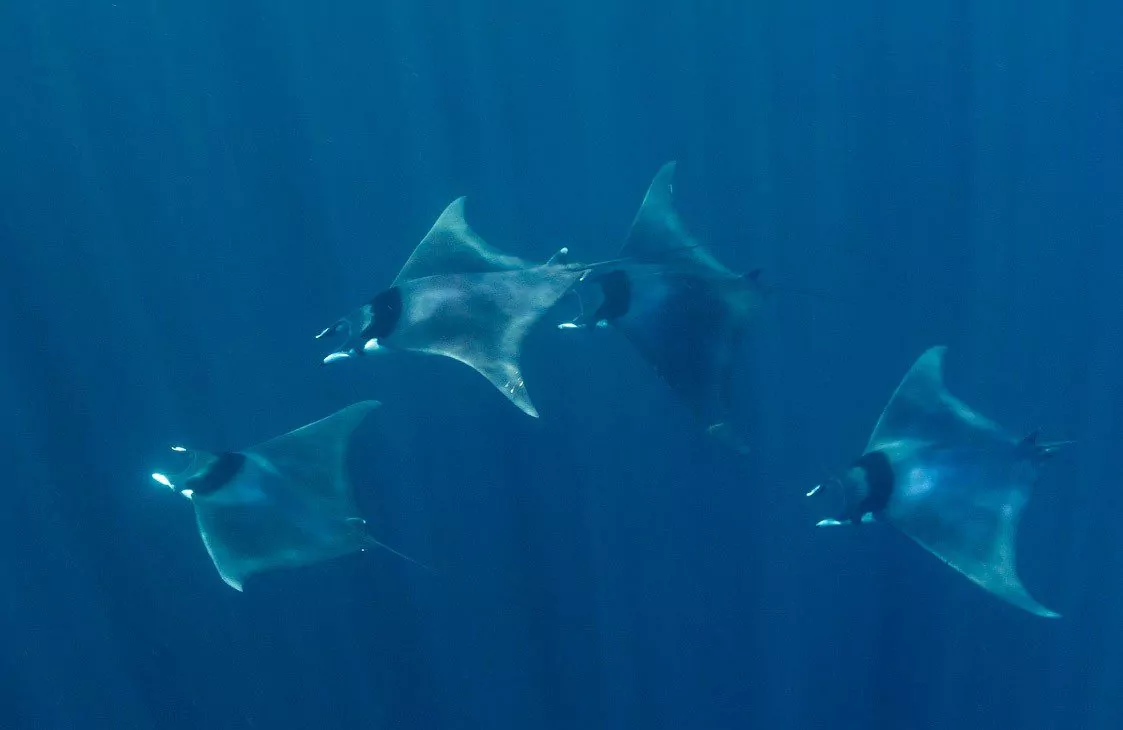 Mobulids grow and reproduce slowly, which makes them vulnerable to fishing, and populations are declining in various locations around the world.
Studying their eating habits could help to reduce bycatch by identifying critical feeding areas where the rays overlap with targeted fish.
Research has however been hampered until now by the difficulty in obtaining dead specimens of the endangered species to analyse their stomach contents.
Last November a team from the Marine Megafauna Foundation (MMF), LAMAVE Philippines, University of Queensland and Scripps Institution of Oceanography was given access for six months to a targeted mobulid fishery operating out of Jagna, Bohol in the Philippines.
They found that the stomach contents of all the rays they examined were dominated (91%) by the krill Euphausia diomedeae. The bigger rays had also eaten some small fish.
"Some mobulids had empty stomachs, while others had just finished a huge meal, which shows that tropical mobulids have a boom-and-bust strategy, feeding in dense prey patches when they are available and then undergoing a period of starvation until they find the next prey patch," said Dr Chris Rohner, principal scientist at the MMF.
The rays examined included Manta birostris (the giant oceanic manta) and Mobula tarapacana (Chilean devil ray), both listed as "vulnerable" on the IUCN Red List of Threatened Species, and Mobula japanica (Spinetail mobula) and Mobula thurstoni (bentfin devil ray), both listed as "near threatened".
The research backs up last year's finding by the MMF and Proyecto Mantas Ecuador that giant mantas off Isla de la Plata, Ecuador, tended to feed on prey originating from 200-1000m deep rather than on surface zooplankton.
The new study, Mobulid Rays Feed on Euphausiids in the Bohol Sea, is published in Royal Society Open Science here
Divernet – The Biggest Online Resource for Scuba Divers