archive – Travel NewsLiving that dream
Tailor-made holidays to dive the WW2 wrecks of Truk Lagoon in the south-western Pacific are "on the up", reports UK tour operator Diverse Travel.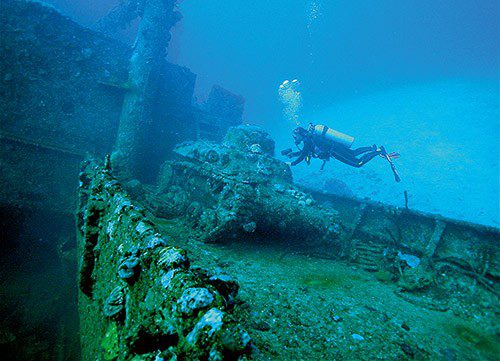 Truk was the Japanese stronghold where US forces destroyed more aircraft and ships in a two-day attack than in any other during the war.
Today there are more than 60 ships and 250 aircraft still carrying cargo, guns, ammunitions and explosives and covered with corals in warm, clear waters, says Diverse.
The diving can also suit all levels of diver up to technical.
Liveaboard prices are from £2795pp for a 10-night package (two sharing) including return flights from Heathrow via Manila, overnight accommodation, seven nights on board, dives and transfers.
Resort prices start from £2550pp for a 12-night package with flights, 10 nights' B&B at Blue Lagoon Resort and 9 days' diving with 3 dives a day and transfers.
Combo trips to places such as Palau or Yap can also be arranged by the tour operator.