archive – Diving NewsMexican dream turned to 'nightmare' – appeal set up for diver
A GoFundMe appeal has been set up for a 29-year-old diver from Weymouth who has lost one leg and had the other rebuilt after a boat accident in Mexico in June.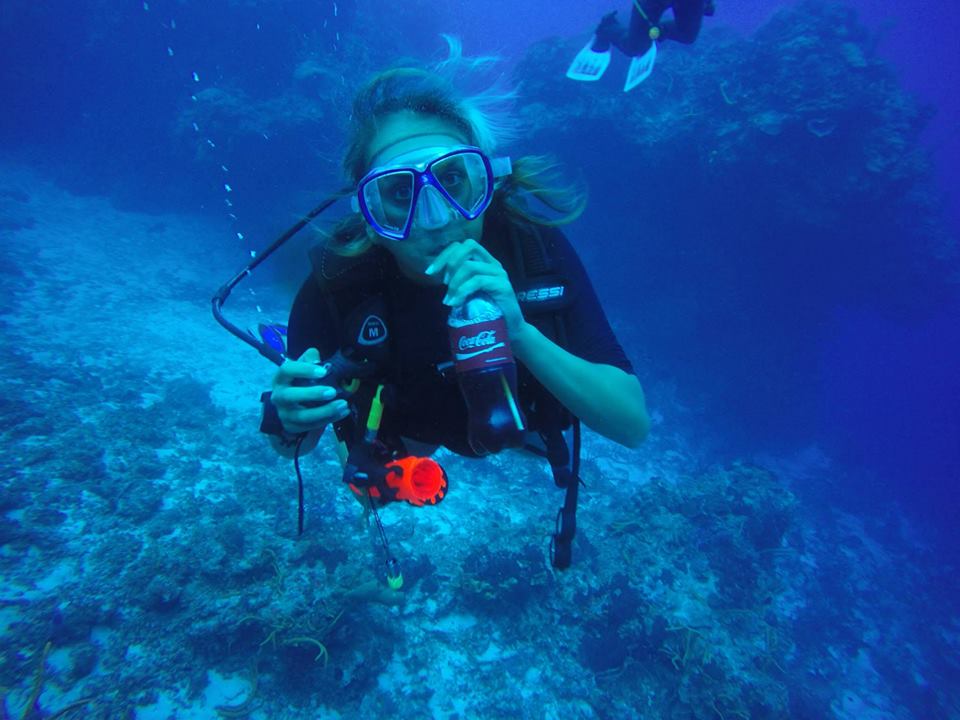 Eighteen months ago Yasmin Guler, who has a PhD in marine biology, started work in Mexico as a divemaster, describing the move as "living the dream".
She was set to return to the UK for a month's holiday when a motorboat accidentally reversed into her, its propellers causing severe injuries.
"It was the stuff of nightmares," said her best friend Steph Geran, who has set up the appeal.
"She should have died given how much damage had been caused to her legs and the severe blood loss. But Yas is tough and stubborn and somehow she found the strength to pull through in what can only be described as a miracle."
Flown back to the UK, Yasmin underwent nine operations, first at Southampton and now at a specialist unit in Salisbury. Her left leg was amputated above the knee and her right pieced back together with a combination of metal and a skin graft.
After further treatment she will have a prosthetic leg fitted and spend several months at a specialist hospital in London. Rehabilitation is expected to take a year.
"The rehabilitation is expensive and not all the fees are able to be covered by the NHS," says Geran.
"The ultimate dream would be to raise enough money to pay for a more advanced prosthetic leg, which will enable her to not only stand but to hike, swim and do all the things her life was filled with before the horrific accident."
The friends have set their sights high for Guler's recovery, deciding that in 2018 "we're going to attempt to climb the UK's three highest peaks".
Funds raised through the online campaign will go towards medical fees, travel expenses, loss of income and a leg suitable for an active young person.
You can contribute here
Divernet – The Biggest Online Resource for Scuba Divers