Scubapro Galileo G2 Computer
The Galileo was ground-breaking when it emerged 10 years ago – a computer that could reflect a diver's fitness by taking heart-rate, skin- and water-temperature and breathing-rate into account in its calculations.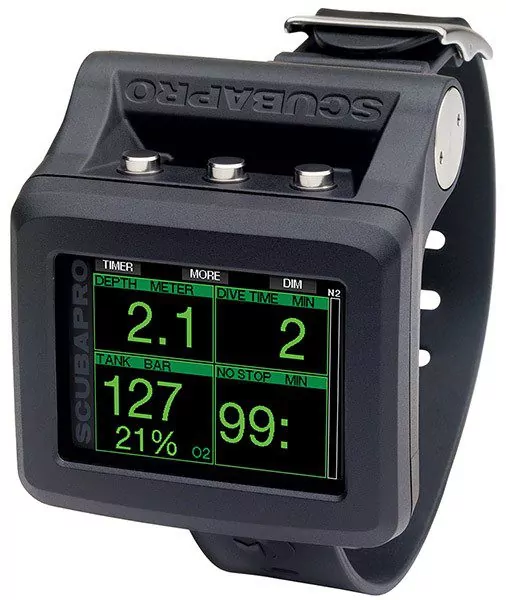 Its successor the G2 is also highly intuitive to use for any level or type of diver, says Scubapro. It has a slimline casing, full-colour hi-res LCD display, three-button operation, customisable screen and menu listings, digital compass, rechargeable battery and 485MB memory. The Predictive Multi-Gas ZHL-16 ADT MB algorithm can program up to eight nitrox/trimix mixes. The basic unit costs £665, or £829 with the LED transmitter to integrate air consumption and £899 with both the transmitter and the heart-rate belt.