archive – Training
Where the hell did our boat go?
In February IAN PEACH and his buddies went through a nightmarish boat-separation experience off Mozambique. In a DIVER exclusive he explains what happened – and how to avoid it happening to you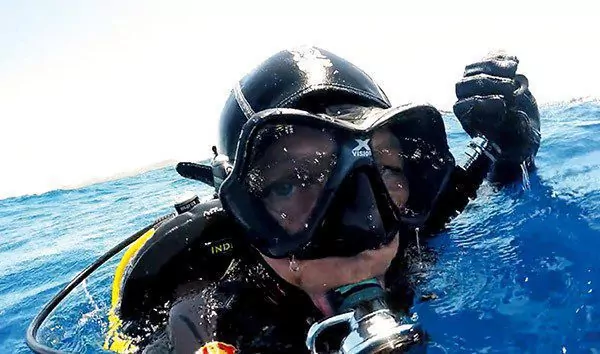 WE HAD TRAVELLED as a group of three to South Africa and Mozambique for a 10-day package with ScubaAddicts Diving Adventures. I had dived with the company three times before, including a Sardine Run trip. I'm 49, Martin Hull is 62 and Andy Campling 52, all of us from the UK and with some 7000 dives between us.
We had enjoyed some fantastic diving and great shark encounters, the main point of this trip. We had seen plenty including raggies, tigers, leopard, oceanic blacktips, silvertips, schooling hammerheads, bulls on every dive in Mozambique and a whale shark.
The diving was from an 8m RIB, generally challenging and usually involving a beach or river launch through the surf to reach open ocean.
In South Africa the RIB skipper hadn't dived, and we were accompanied by a dedicated guide, while in Mozambique the RIB skipper also acted as dive-guide, with a local "mariner" acting as cover when the guide was diving. In both locations, the dive-guide towed a surface marker buoy.
All the diving in Mozambique was at an advanced site called Pinnacles, a seven-mile ride out from Ponta do Ouro and known for shark and pelagic activity. I have dived there before, but it was Martin and Andy's first visit.
The day of our incident was the final day of the planned diving on our trip. It would be the 13th dive – on the 13th of February (but a Monday, not a Friday!) There was nothing untoward, except that the visibility was probably the poorest we had seen so far in Mozambique.
We saw schooling hammerheads almost immediately, because we seemed to have dropped into the middle of them. We also saw the odd bull shark, but generally it was a quiet dive compared to what we had been seeing on previous days.
After 52 minutes our group of six divers, including the guide, confirmed that their computers were clear, and we all surfaced together.
What followed was the nightmare scenario that I had only previously read about in dive magazines and seen in the film Open Water.
A diver's natural reaction on surfacing is to look around for the cover-boat. That's what we did, but conditions had changed a little while we had been diving, and there was now a considerable swell.
I assumed that the RIB would appear imminently, but my 360° turn revealed nothing. I could see the others doing the same before the penny started to drop that the RIB was not in the vicinity.
Our guide Mike was now muttering about James the Mozambican mariner, and I could see that the seriousness of our situation had dawned on him. We were on the surface at an offshore site known for its shark activity, with no boat cover.
I looked down into the blue. We had been joined by three bull sharks, each about 2.5m long. They had followed us up and were now circling about 5m below the surface. I couldn't believe that this was happening to us.
I had a large SMB in my backplate, so popped that up immediately. Martin and Andy did the same. Whistles were blown, and with our three more prominent marker buoys up we waited, but there was still no sign of the boat.
AFTER ABOUT 10 MINUTES Mike made a judgment call – we should swim slowly towards the distant shore. That would take us away from the Pinnacles frequented by the sharks.
Among our group was a Belgian, a competent and experienced diver but carrying a lot of camera equipment. There was also a less-experienced female who was starting to show signs of panic. She was also struggling to swim at the surface and stay with the group.
I had been keeping an eye on what was happening below, and had noticed a change in the behaviour of one of the bull sharks. They had generally been placid on previous days, and we had observed them from above or horizontally, but this particular shark was starting to approach from below in a far more aggressive way.
I remember thinking that all I had with which to defend myself was my GoPro pole, and that if the worst happened to me people back home would be saying: "At least he went doing what he loved."
No! Being taken at sea by bull sharks is very much not the way I would want to go, thanks.
After several minutes' finning, Mike asked me if the sharks were still with us – I confirmed that they were, but behaviourally less aggressive now.
Those sharks will never know that had they been braver there was an easy meal waiting for them, but their non-intervention reaffirmed my knowledge that they are not the mindless killing machines too many perceive them to be.
We had dumped our weight-belts, and after an hour finning on our backs I remember asking Mike what the search protocol was. Surely James would have called it in, and other boats would launch from Ponta in search of us?
I didn't get a straight answer, but was encouraged to keep swimming towards the shore. I live in Southsea and across the water is the Isle of Wight – my guesstimate after an hour was that the distance to land was still about that from Portsmouth to Wight.
We had no idea what the current was doing, and there were certainly times when we questioned whether we were making progress at all.
Martin, Andy and I regularly checked on and kept encouraging each other. Not sure if it's just a British thing, but there was plenty of gallows humour going on.
The woman was having to be towed, and the Belgian diver was not about to let his expensive camera system go.
I DON'T KNOW WHEN the sharks had left us, but all I could see beneath us now was blue water. After two hours, and with our SMBs remaining up, there was still no sign of boats, but we did seem to have made progress.
I knew by now that I was strong enough to make landfall and that I would see my daughter again, but it was really tiring work. The sun was beating down and we were becoming more and more dehydrated. I have a thing about never peeing in my wetsuit but personal hygiene rules went out of the window in what was now a full-blown survival scenario.
A deserted beach came into sight, but the most challenging part of our drama was still to come, because the surf break onto the beach was significant, to say the least. To provide some perspective, launching dive-boats in South Africa and Mozambique involves the divers wearing life-jackets and wedging their feet into straps to minimise the risk of parting company with the RIB in the surf.
Our final challenge was to navigate the surf in our dive-kit to reach the beach.
By now it had been nearly three hours since we had surfaced from the dive, and we were all flagging a little.
All we could do was allow the surf to try to take us over the final hurdle, so we endured the rollercoaster ride. The undertow was the strongest I've ever felt.
Dizzy and almost unable to stand, I was finally washed up on shore, covered in seagrass. The sense of relief is difficult to explain. We were safe, but the beach was deserted.
THEN WE HAD A STROKE of luck that you couldn't make up. Almost as soon as the last of our group had made it ashore a RIB that had been out searching for us saw our SMB on the beach and ran in through the surf and up the beach to rescue us.
The RIB was relaunched into the surf, and we were taken back to Ponto Da Ouro. Rehydration was our pressing need and after this, disappointingly, we had no time to debrief the dive-operator because we had to be back across the border in South Africa by 5pm.
However, we were told that James had explained that a tank had come loose on the RIB, and while he was attending to that he had lost sight of Mike's SMB. So it seems that the contributory factors to us losing the boat were changing conditions and human error.
Martin, Andy and I discussed our near-miss. We were all sunburnt – my lips were a complete mess – but things could have been so much worse.
I don't think we're having flashbacks, but as I write this a week after the event I do know that it is constantly on our minds, and I keep picturing that one bull shark coming up from below me.
The dive-operator was fortunate that we were strong swimmers and generally experienced in the water, but we were also very, very lucky. Current could have easily taken us further into the Mozambique Channel, and then we would have been even more like needles in a haystack – and it could all have ended so differently.
Hindsight is a wonderful thing, but we concluded that there were some learning points for all concerned

:
1 Crew on the cover-boat should know the GPS marker of the drop-point. Then, if needed, they can use it as a point of reference for a circular search. They could also record the GPS position during the dive, say every 10-15 minutes if there is current.

2 During the dive-briefing, don't be afraid to ask about procedures in case of missing divers. We were not convinced that there was a particular protocol in terms of the time we had been missing being called in.

3 Ensure that the SMB is fit for purpose. A small float-type buoy towed by a guide is inadequate in a big ocean, and had we had paid it more attention we would have queried it. Pop your own buoy if you feel more comfortable, and don't be afraid to rely on your own judgment and experience.

4 Fitness should not be disregarded. When things go wrong you are at less of a disadvantage if you are dive-fit. Ask yourself honestly if you would make a three-hour surface swim in a swell with your kit.

5 Consider adding a personal locator device to your equipment – we certainly all are now!

Appeared in DIVER May 2017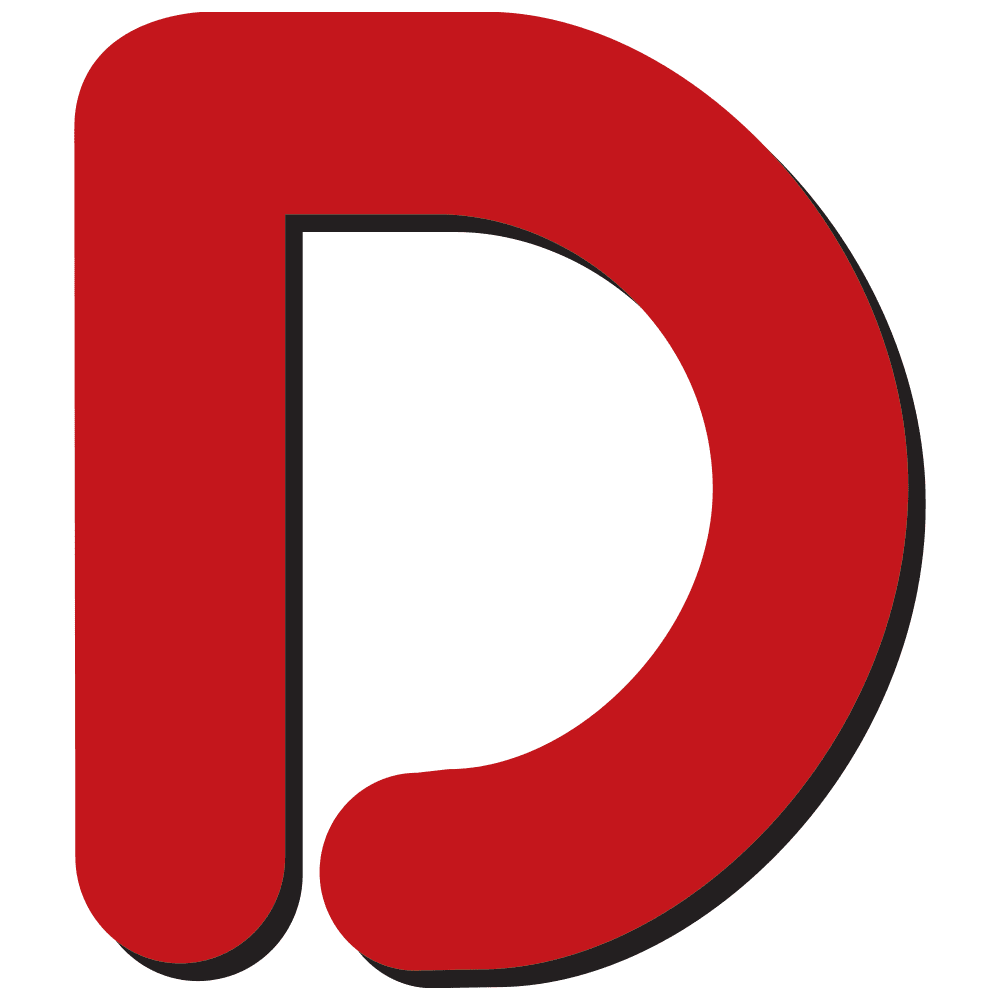 One of the world's longest-established diving websites, Divernet contains a wealth of information about diving destinations, equipment, techniques and much more, as well as daily news updates from around the world.