archive – Diving NewsWhy scientists gave coral
reef
'heartburn'
Coral-reef growth will be severely suppressed by acidification before the end of the century if carbon dioxide emissions are not reduced, according to new research carried out by an international team of scientists on Australia's Great Barrier Reef.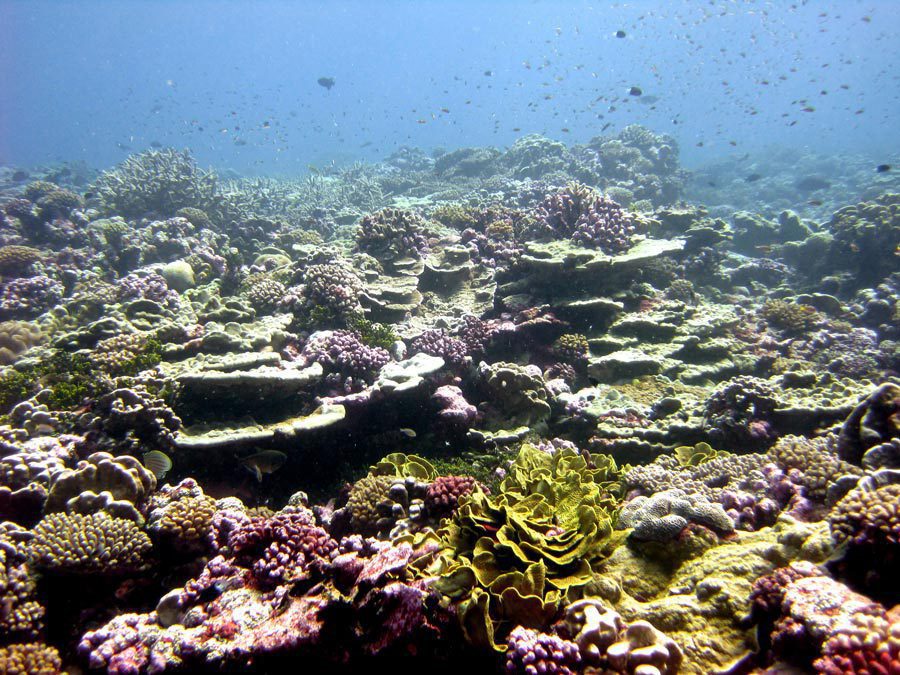 Their experiment is said to be the first in which carbon dioxide was deliberately added to seawater to acidify it before being allowed to flow across a natural coral reef.
The acidity levels were pitched to reflect projections for CO2 emissions until the end of the century, and the findings are claimed to demonstrate for the first time the negative impact of acidity on entire reef eco-systems, as opposed to individual organisms or species.
US scientists Rebecca Albright of the California Academy of Sciences and Ken Caldeira of the Carnegie Institution for Science in Washington led the study, which is published in Nature.
Two years ago they had conducted the opposite experiment, in which they had made seawater flowing over a coral reef more alkaline – representing conditions from 100 years ago.
This had shown that the corals responded positively to the "antacid" treatment. For the recent study, carried out at a small GBR coral cay called One Tree Island, the team effectively gave the reef "heartburn".
Carbon dioxide is emitted into the atmosphere when coal, oil, or gas is burned, and is also absorbed into seawater, with which it reacts to produce carbonic acid. This suppresses the natural calcification process by which coral reefs grow.
"Our findings provide strong evidence that ocean acidification caused by carbon dioxide emissions will severely slow coral-reef growth in the future unless we make steep and rapid reductions in greenhouse-gas emissions," said Albright.
"Coral reefs offer economic opportunities to their surrounding communities from fishing and tourism, but for me the reef is a beautiful and diverse outpouring of life that we are harming with our carbon dioxide emissions," said Caldeira.
"For the denizens of the reef, there's not a moment to lose in building an energy system that doesn't dump its waste into the sky or sea."
Divernet – The Biggest Online Resource for Scuba Divers