GearNews – Scubapro Definition Dry HD Drysuit
The Definition Dry HD is a mid-range membrane drysuit made from polyurethane / butyl rubber/ polyurethane trilaminate material with seams that are stitched and double-taped for longevity.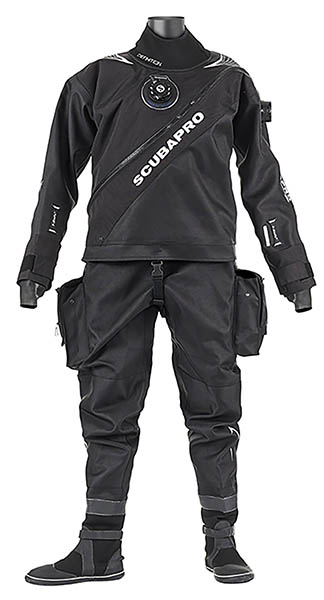 The angled front zip should make it easy to put on and take off unassisted. Latex wrist- and neck-seals are fitted, along with semi-rigid boots. Si Tech inflation and adjustable automatic dump-valves are included and the suit is packaged with vented hood and carry bag, and is priced at £989.
Appeared in DIVER April 2018