TRAVEL NEWS
Big blue dates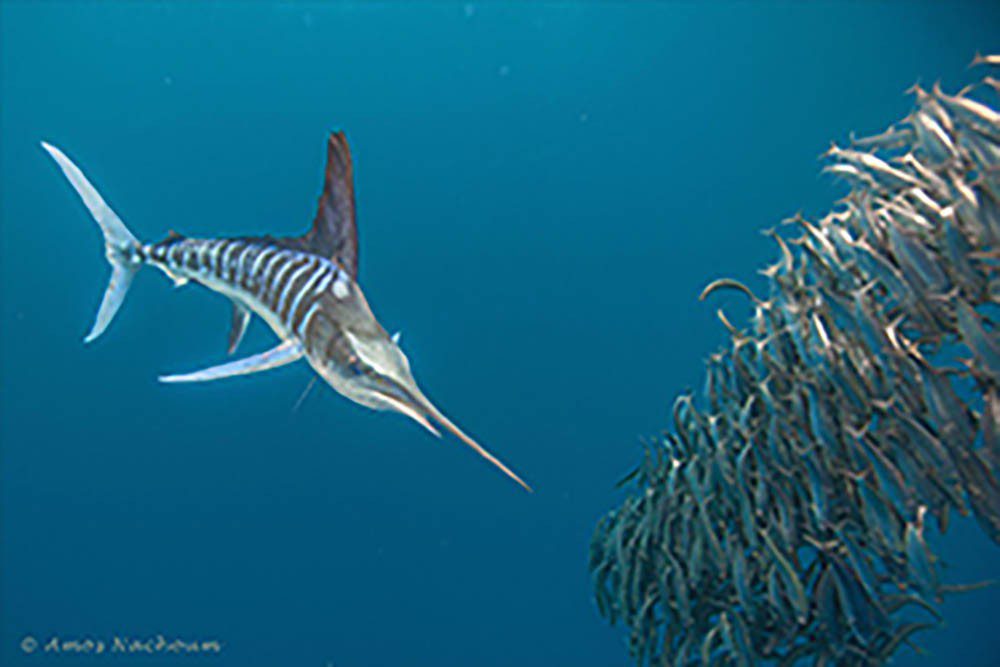 Picture: Amos Nachoum.
Freediving with blue whales, the world's largest animal, is reckoned to be a tough act to follow. Amos Nachoum's Big Animals operation is running trips off San Diego in California this summer, locating the whales using a scout plane, then meeting them from the 12m dive-boat Humboldt.
Only four guests are able to go on each one-week trip, which run from 7 and 14 July and cost US $9800pp. Bookings are also being taken for the following year (5 and 12 July) at $10,800pp.
If you don't manage to get onto one of these trips, you might want to consider the thrills that striped marlin encounters 15-20 miles off Baja California in Mexico can offer.
Other predators attracted by seasonal baitballs include California seals and sometimes Brutus whales.
Most of the action involves freediving or snorkelling but pony tanks suspended beneath the boat are used to enhance the experience.
Nachoum is leading three expeditions this year during peak season from the last week of October to mid-November, again with only four guests on each $4900 trip. The price includes accommodation (not meals), six days' diving, dive gear, and photo guidance.