TRAVEL NEWS
Bubble-free on Bloody Bay Wall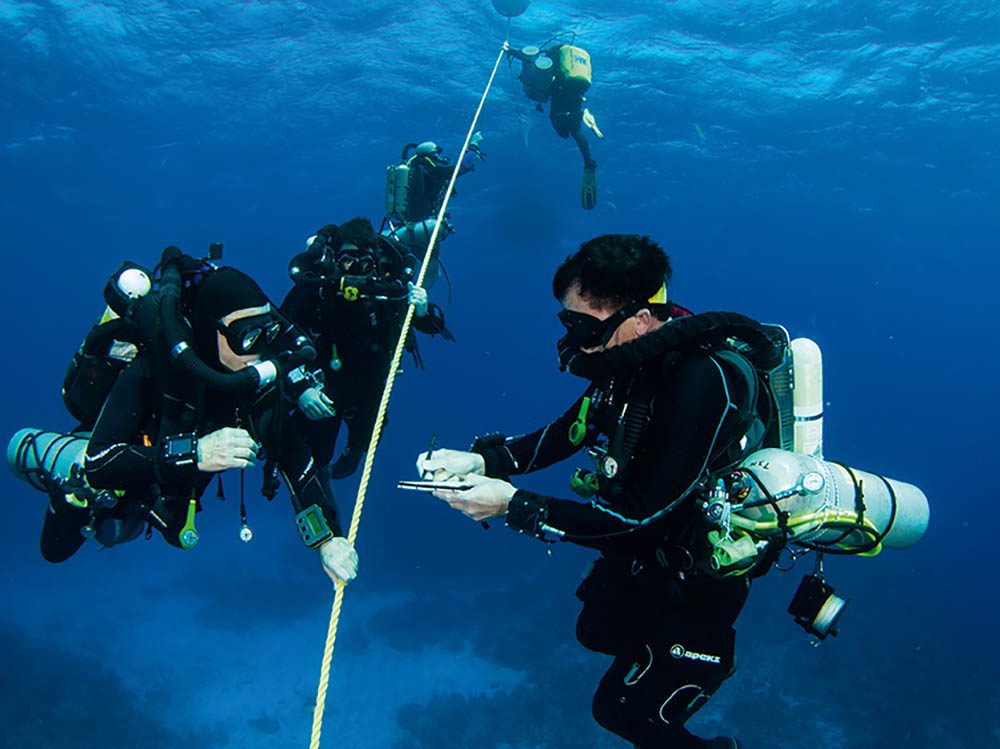 The depths of the seemingly bottomless Bloody Bay Wall in  in the Cayman Islands will be a special attraction when Grand Cayman-based dive-centre Divetech holds its rebreather event Innerspace 2019.
It says space is limited for its annual CCR celebration from 18-25 May, so advises early booking.
Innerspace has been running since 2004 but this year will be based at Little Cayman Beach Resort. This will allow Divetech to explore the spectacular drop-offs of Bloody Bay Marine Park, with the rebreathers allowing participants to go deeper and stay under water longer.
The week's events include lectures, new research and technologies, equipment trials, demonstrations and social events, says Divetech. A seven-night stay (two sharing) with all meals and six days of CCR boat-diving costs from US $3550pp (though open-circuit divers can join in from $2300).
Included is unlimited scrubber, diluent and oxygen fills, onboard tanks, bail-out tanks and gas, and airport transfers but no flights.