DIVING NEWS
Dorset dives reimagined at Kimmeridge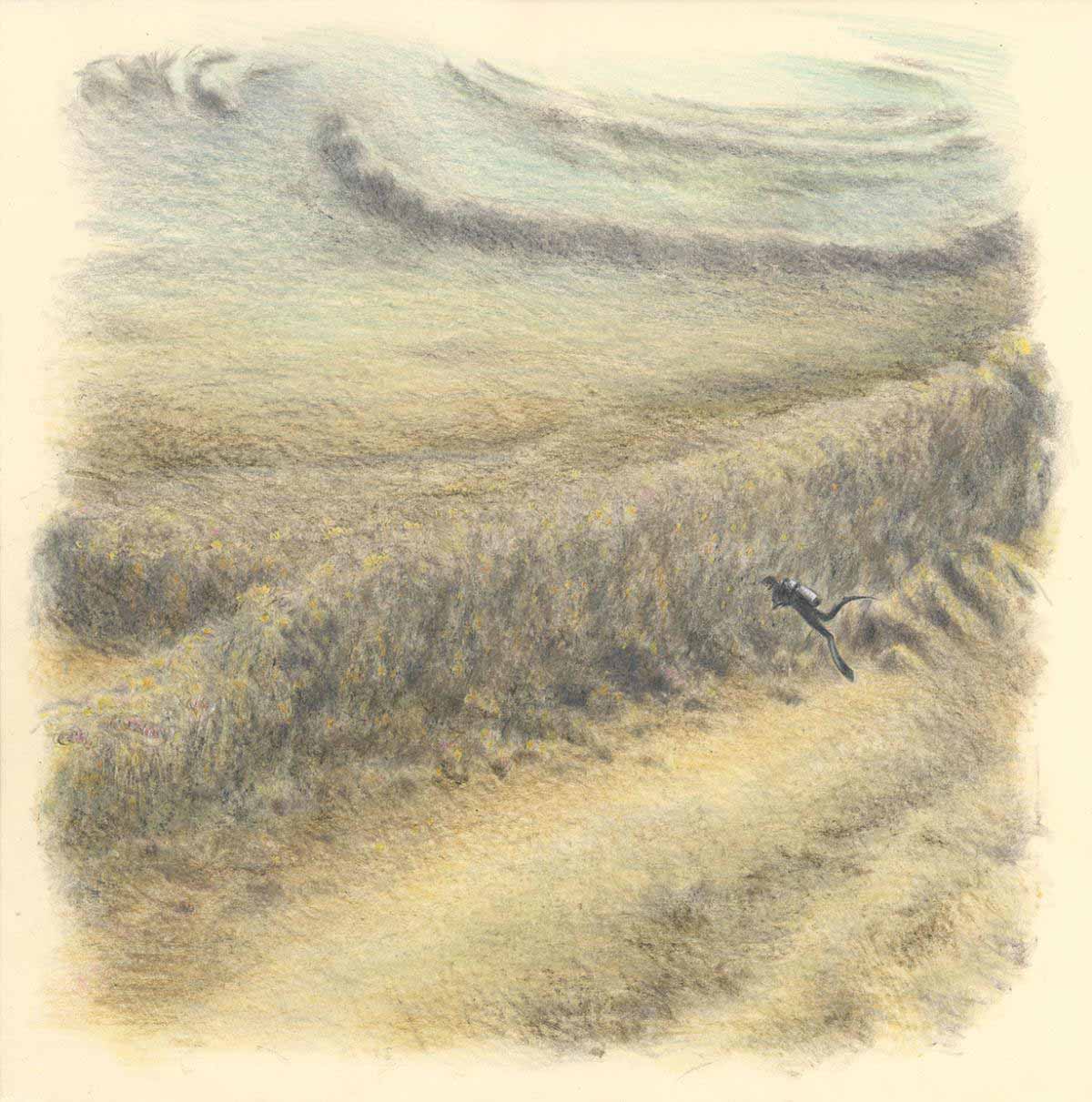 Picture: DWT / Antonia Philips
An art exhibition celebrating Dorset's underwater landscape is being held to mark the reopening of the Fine Foundation Wild Seas Centre in popular scuba-diving location Kimmeridge.
The works by local artist and scuba diver Antonia Phillips were commissioned for a guide called Dorset's Wild Seas, intended to show underwater vistas in a way that Channel visibility limits make impossible for divers.
The guide is produced by Dorset Wildlife Trust, which also runs the Wild Seas Centre, reopened this week following its Covid pandemic closure.
"With a love of geology and having dived and sketched under water, this was a most enjoyable challenge for me as an artist," said Phillips.
"The artwork needed to portray Dorset's vibrant underwater landscape and different sediment types in an approachable way. No easy task! The surveys and myriad detailed photos helped me re-imagine being in the landscape."
Her finished artworks, shown alongside preliminary sketches, are accompanied by a short film showcasing Dorset's marine protected areas, and the guides are on sale for £3.
"It was exciting to work with Antonia and to develop these underwater scenes," said Wild Seas Centre Officer Julie Hatcher. "While photos can show a diver's-eye view, the water is rarely clear enough to see more than a few metres.
"By adding artistic elements, we have been able to peel away the sea to reveal the hidden world beneath the waves. People will be amazed at what's right on our doorstep."
The exhibition runs throughout August and could then transfer to other coastal venues.
The seafront Wild Seas Centre is open Wed-Sun from 11am – 1pm and 1.30 – 4pm until the end of October. Admission is free but there is a £5 road toll fee.