DIVING NEWS
Farrell death: 'No prospect of convictions'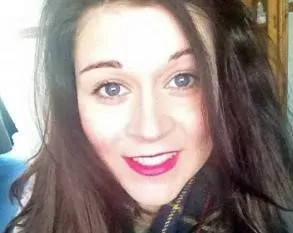 The parents of Bethany Farrell, the British woman who died on her first dive on Australia's Great Barrier Reef four years ago, have been told by Queensland's Office of Industrial Relations (OIR) that there is "no reasonable prospect of securing a conviction" against a diving instructor and skipper involved in the incident.
Patrick & Caron Farrell from Colchester have remained insistent that their daughter's death at the age of 23 was "completely avoidable". The gap-year student had been on an introductory scuba session on a Wings Diving Adventures charter-boat at Hayman Island in the Whitsunday Islands in 2015.
Visibility on the day was less than 2m, and instructor Fiona McTavish was said to have diverted off her planned route and to have lost sight of Farrell while getting her bearings.
Farrell was believed to have panicked after losing contact, was seen briefly at the surface but then sank again. Her body was found 15m down half-an-hour later. The incident and subsequent inquest proceedings in both the UK and Australia have been reported on Divernet.
The most recent inquest last May noted "various failings in the way in which the diving activities were carried out", including lack of training in buoyancy control or emergency-ascent procedures and failure to test trainees' competence. After saying that the family needed to "get some conclusion", the Central Queensland Coroner was said to be set to recommend major safety changes for the Australian dive industry.
Wings Diving Adventures, the trading name of DL20 Trading Pty Ltd of Airlie Beach, was fined the equivalent of almost £100,000 with costs by a Queensland Magistrates Court for breaching health & safety responsibilities. The magistrate said that McTavish, skipper Steve Croucher and crew Peter Hall might have committed offences under workplace legislation, but no conviction was recorded against the employees or their company.
The Farrells later sent a detailed complaint to the Commonwealth Ombudsman's office in Australia, claiming that the individuals concerned had failed in their duty of care towards their daughter, and requesting an "unambiguous reply" as to what was preventing their prosecution.
According to Essex press, they have now been told that the Coroner referred the matter to the OIR, which carried out its own review before passing it onto the office of the Director of Public Prosecutions – which in turn advised the Workplace Health & Safety prosecutor.
At no stage in the chain was it concluded that there was a reasonable prospect of securing a conviction, so no prosecution would take place, the Farrells were told.