DIVING NEWS
Goodwin Sands SOS seeks fighting funds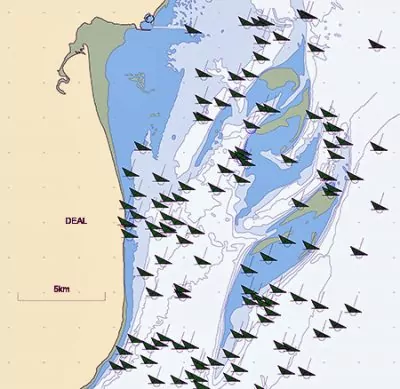 Wrecks already found on the Goodwin Sands. (Picture: 3H Consulting)
"The Goodwin Sands should be a preserved and protected Marine Conservation Zone (MCZ) and remain the undisturbed graveyard of ships, aircraft and their crews. They should not be dredged for landfill." That's the proposition divers and other concerned parties are being asked to back with pledges to a CrowdJustice site organised by Goodwin Sands SOS.
The community campaign group is trying to raise £8000 to fight its cause, and to date (16 October) 137 people have pledged nearly £5000, with 26 days to go. The pledges will be collected only if the appeal reaches its target.
Goodwin Sands SOS was formed by East Kent residents in 2015 to challenge Dover Harbour Board's application for a licence to dredge 3 million tonnes of sand to use as landfill for the Dover Western Docks Revival.
In July this year the Marine Management Organisation (MMO) granted the licence – just one week after the an MCZ public consultation had closed.
Lawyers for Goodwin Sands SOS say that the MMO's decision was unlawful because it failed to deal with the harbour board's application properly in terms of protecting the marine environment and maritime archaeology.  The £8000 is required to challenge the decision in the High Court, although a further £30,000 would be needed to cover costs if the action is brought.
The 10-mile long sandbank stretches from Sandwich to St Margaret's Bay three miles out to sea, and is described by the group as "the UK's most important underwater archaeological area as well as the largest maritime graveyard in UK waters, possibly in the world". As many as 2000 ships are believed to have sunk in the area.
In August archaeologists working with Goodwin Sands SOS took the unusual step of publishing the locations of five wreck-sites of interest in the threatened area and inviting recreational divers to help explore them while there was still time, as reported on Divernet.