DIVING NEWS
Government urged to react fast on plastics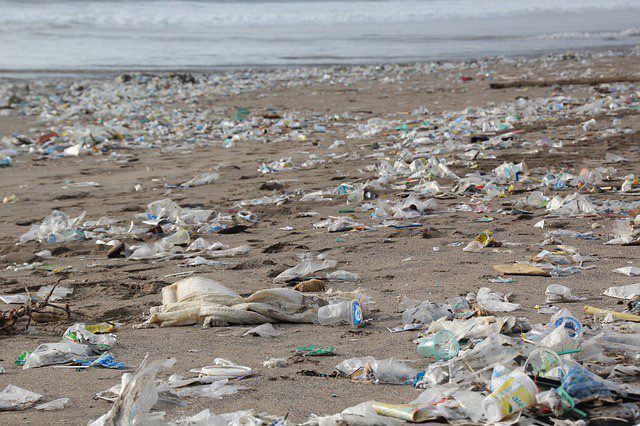 The "plastics-tax consultation" aimed at combating the pollution threats posed to British waters has resulted in the biggest response ever to a Treasury call for evidence, according to environmentalists. However, they also say that a delayed reaction to the findings would be costly.
More than 400,000 UK citizens and 220 organisations are now known to have responded to the Treasury's call for evidence on the introduction of taxes or charges on single-use plastic items, and the Government body has now released its analyses of the responses and the evidence received.
Dr Laura Foster, Head of Clean Seas at the Marine Conservation Society (MCS), a prime mover in mobilising public opinion, commented: "We are supportive of the Treasury's conclusions, but we need to see the shift to implementation.
"The four key points of tax used to shift demand towards recycled plastic, encourage recycling through better design, taxes and charges for on-the-go items, and greater recycling of waste are all positive statements.
"The Government however states that it will 'examine' taxes or charges on specific items, but the Environmental Audit Committee has already made recommendations on, for instance, coffee-cups. With an estimated lorry-load of plastic entering the ocean every minute, time is of the essence."
According to Dr Foster, the evidence from producers saying that they have difficulties sourcing recycled plastic highlights "just how broken the system is, given that only one-third of plastic food containers in the UK can be recycled".
"Brands and retailers say that they are responding to consumer demands, but we know that either consumers often have no access to alternatives (either because they're not available or prohibitively expensive), or they are unaware that the product is not easily recyclable, so do not make an informed choice (eg, black plastic trays in supermarkets).
"We certainly welcome the fact that the report acknowledges that items, where they can be, should be recycled rather than incinerated."
"This astounding response shows that the public cares deeply about this issue," said Luca Bonaccorsi, the MCS Director of Engagement & Communications.
"While we are pleased that the Treasury promises to address all of our demands, we now run the risk of having to go through yet another consultation after the 2018 budget. We cannot afford to wait this long."