DIVING NEWS
Lock, stock and retrieved by divers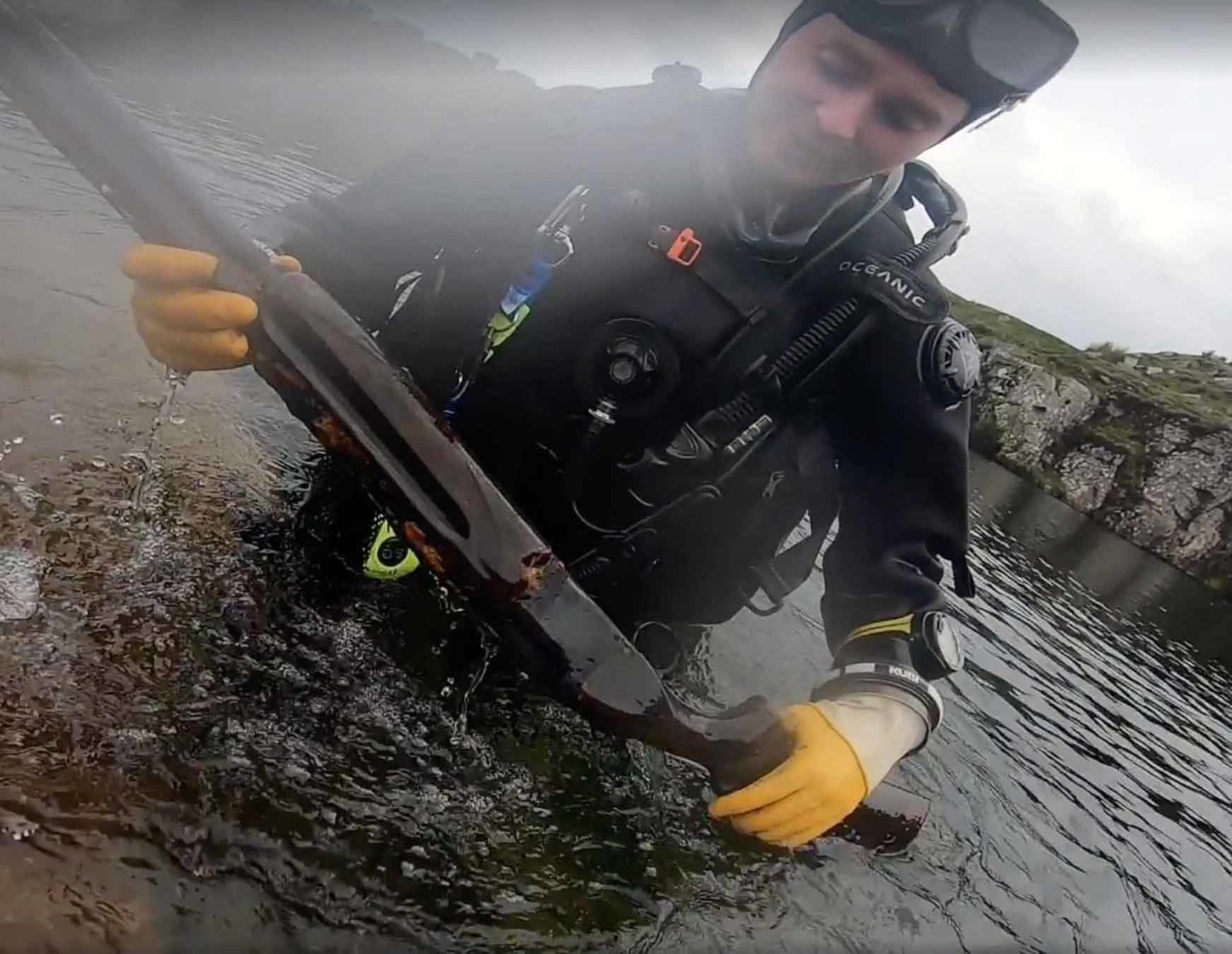 Two scuba divers have found a shotgun dumped in a remote Cornish quarry.
Luke Craddock and Josh Roberts run a voluntary service through their Facebook page called Lost And Find, removing rubbish and retrieving lost items from the sea and inland sites in the county.
Towards the end of a dive to pick up litter at Minions Gold Diggings Quarry near Liskeard on Sunday (22 September), the two became separated.
As Roberts didn't surface straight away Craddock guessed that he had found something interesting, and it turned out to be a long item wrapped in plastic with a tell-tale trigger-guard protruding from it.
At the surface the divers unwrapped it to reveal a Winchester double-barrelled shotgun. They called the police in Bodmin and handed the weapon over to them.
The quarry is some 1.5 miles from the nearest road, and the divers say that the condition of the gun suggests that it might not have been submerged for long.
The police now have the task of tracking down its owner and finding out why it was dumped.