DIVING NEWS
Mary Rose diver's watch fetches £27,000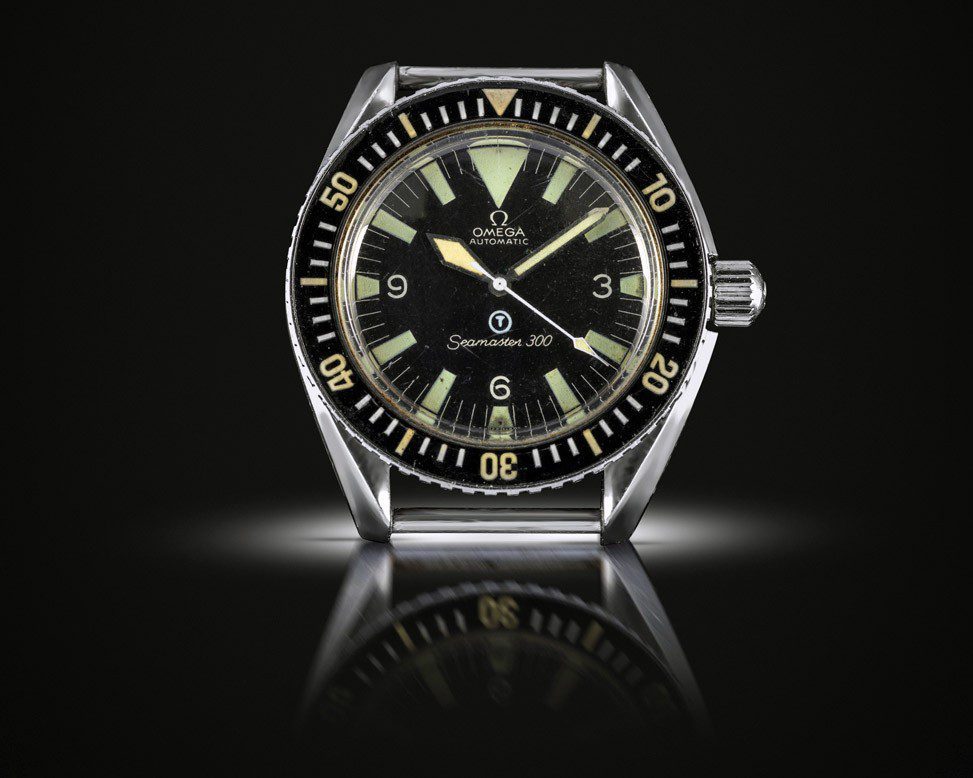 Picture: Woolley & Wallis.
A London dealer has paid £27,000 for the steel Omega Seamaster 300 Edition watch worn by a military diver while working to raise Tudor warship the Mary Rose from the Solent in 1982.
As reported on Divernet on 22 October, former Royal Engineers Sgt-Major Mick Burton had been hoping that the rare Army-issue watch he wore nearly 40 years ago could raise funds to help his three children – and also pay for a dream dive-trip to Australia's Great Barrier Reef.
Burton had been one of the dive-team that placed the cradle used to raise the Mary Rose, a physically demanding operation he likened to "underwater mining".
Only a few of the watches were made for military use, over the three years from 1967. Burton had logged 180 hours of dive-time around the world between 1974 and 1983 on his, and was allowed to keep it when he left the army because it was no longer working. He later managed to get it repaired.
Auction house Woolley & Wallis in Salisbury had valued the Omega Seamaster at £20,000-30,000 and, after delays caused by the coronavirus pandemic, it has now been sold along with Burton's army diver's logbooks, badges and a certificate for his work on the Mary Rose.