DIVING NEWS
Shark GPS – and orcas off Cornwall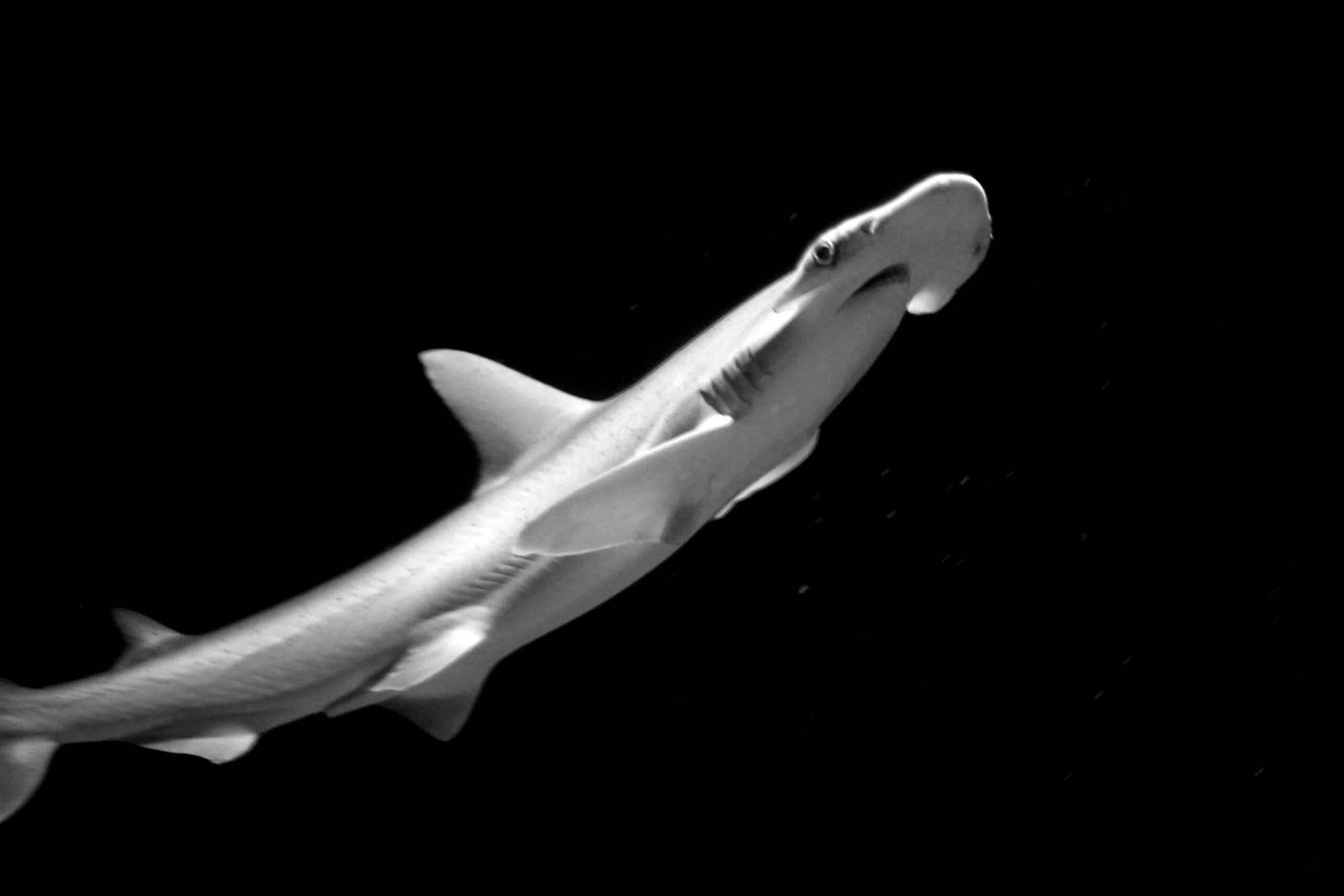 Bonnethead shark (Picture: Serena Epstein)
Scientists have come up with what they say is the first solid evidence that sharks use electromagnetic fields to navigate.
Aware that sharks are sensitive to such fields, scientists had long speculated that, like turtles, they relied on them for guidance during their long-distance migrations. They had however been unable to test their hypothesis.
"This research supports the theory that they use the Earth's magnetic field to help them find their way – it's nature's GPS," said Save Our Seas Foundation (SOSF) project leader Bryan Keller of Florida State University Coastal & Marine Laboratory.
"To be honest, I'm surprised it worked. The reason this question has been withstanding for 50 years is because sharks are difficult to study."
The experiments involved 20 juvenile bonnethead sharks (Sphyrna tiburo), a species known to return to specific "home" estuaries each year. Placed in a circular pool, the sharks were exposed to magnetic conditions representing locations hundreds of kilometres from where they had been caught.
This allowed the scientists to predict the direction in which the sharks would orient themselves if they were relying on a "magnetic map" – northward in the southern magnetic field, southward in the northern field and neutral if exposed to the field matching their capture site. The sharks followed the predicted orientations every time.
"How cool is it that a shark can swim a 20,000km round trip in a three-dimensional ocean and get back to the same site?" said Keller, referring to one great white's documented migration between South Africa and Australia. "In a world where people use GPS to navigate almost everywhere, this ability is truly remarkable."
Keller's team suggest that responses to Earth's magnetic field might also affect the location of shark communities, and their genetics. They now hope to explore the effects on sharks of magnetic fields from sources such as undersea cables – and how sharks use magnetic cues in their everyday behaviour.
Their study is published in the journal Current Biology.
****** TWO ORCAS HAVE BEEN spotted off west Cornwall – the first time any of the UK's only resident population, linked to Scotland's west coast, has been confirmed as visiting English waters.
The sighting was made on 5 May near the Minack Theatre at Porthcurno near Land's End, according to Cornwall Wildlife Trust (CWT)'s Seaquest Southwest marine team.
The orcas were identified as known individuals "John Coe" and "Aquarius" by the shape and notches in their dorsal fins, and patches of colour near their eyes and on their backs. They belong to the "West Coast Community" pod of eight killer whales, some of which have not been seen in recent years.
No calves have been observed since orca monitoring began in the 1990s, and it is feared that the pod is at risk of extinction through factors including exposure to banned PCB chemicals, which can render them infertile.
"This is the first official orca record in our databases with associated photos in over a decade, and further proof of the value of our coastal seas in supporting these magnificent creatures," said CWT marine conservation officer Abby Crosby.