DIVING NEWS
Sharkwater Extinction will screen at DIVE 2019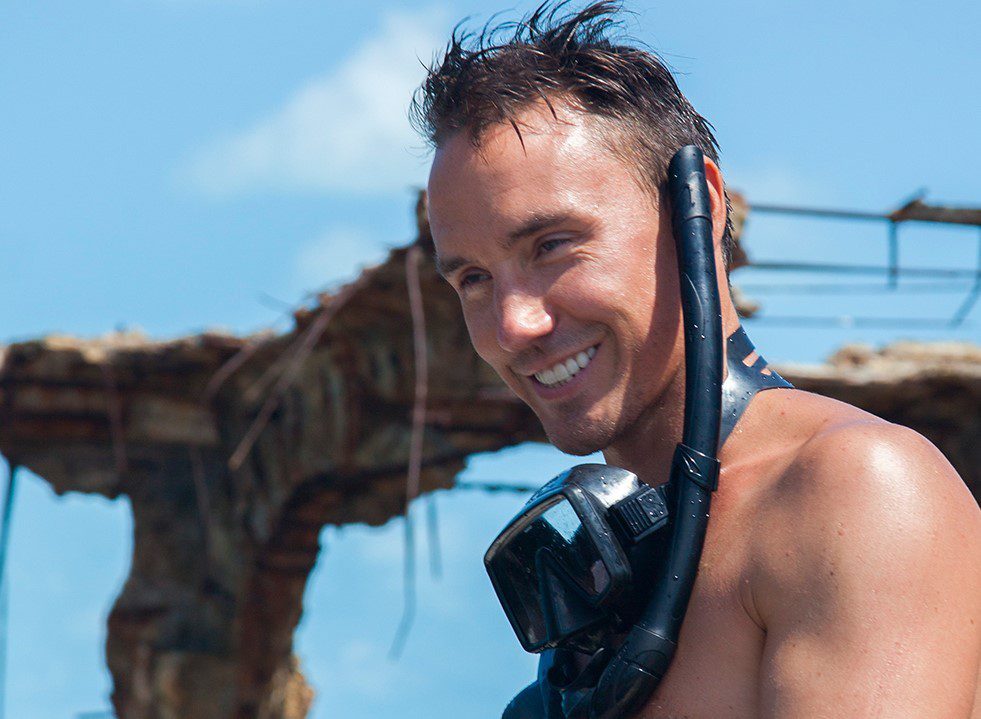 Divers who didn't get to see Sharkwater Extinction in cinemas earlier this year will have the chance to do so at DIVE 2019 – with a free screening of this inspiring film on the DIVER Stage.
Ocean activist Rob Stewart's third and final film before his untimely death ranges all over the world in search of answers to the dark forces that threaten our oceans.
The Canadian documentary-maker and his team travel through the USA, West Africa, Spain, Panama, Costa Rica and France, exposing the often-violent underworld of the pirate fishing trade and the political corruption behind it.
The screening, at 4.25pm on Saturday 26 October at the NEC Birmingham event, is courtesy of Fins Attached, the charity working with Rob Stewart's family to take forward his work. Dedicated to marine conservation, research and education, Fins Attached will be on stand 844 at DIVE 2019, offering insights into its activities and future expeditions aboard its 140' research vessel M/Y Sharkwater.
Sharkwater Extinction is just one of scores of top presentations on the four in-hall DIVE 2019 stages. Other not-to-be-missed highlights include talks by Monty Halls, Mark Powell, Christine Grosart, Adam Hanlon, Paul Rose, breath-hold master Marcus Greatwood, and Jack Perks – whose mission to film all 53 freshwater fish species in Britain took 6 years and many thousands of miles.
In addition to stage presentations, special attractions at DIVE 2019 will include two in-hall pools, the PhotoZone gallery, British Isles Experience, Asia-Pacific Showcase, Caribbean Village and New Products Showcase.
The DIVE 2019 weekend will feature around 150 companies offering diving gear, training, holidays and services. Opening times at NEC Birmingham are 9.30-6.00 on Saturday 26 October and 9.30-5.00 on Sunday 27 October.
And remember, the price of admission to DIVE 2019 will be repaid many times over for the visitor who wins the Grand Prize Draw prize of an £8000 dive trip for two to Indonesia organised by Regaldive.
Advance tickets for DIVE 2019 cost just £9.50, a saving of £5 off the on-the-door price of £14.50. Booking in advance entitles visitors to a free Show Guide (worth £2.50) per ticket order.
Save £5 off DIVE 2019 tickets here
DIVE 2019 is a DIVER Group Event in association with Regaldive