archive – Indian Ocean
What It Means To Be Green
Misool in Raja Ampat is not like other places, and the dive centre is a bit special too, says JOE DANIELS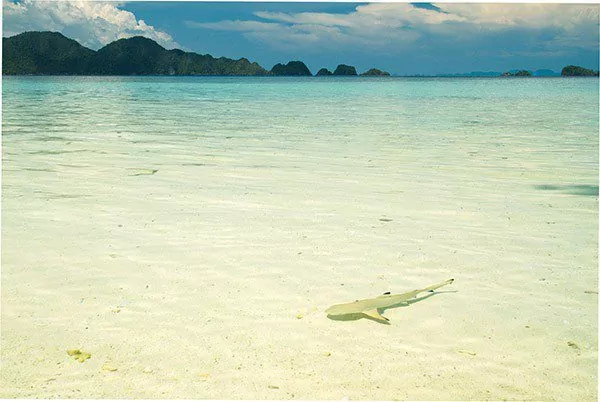 MY FIRST EXPERIENCE OF DIVING Raja Ampat came three years ago. The area was something of the holy grail of dive destinations for me. Being an underwater photographer, my shot-list was extensive and, I thought, ambitious.
After a few days of diving, however, it was clear that the place was exceeding my expectations. The abundance and diversity of life was overwhelming.
My seven-day trip only scratched the surface of what was on offer, so I had to return to explore further.
The Coral Triangle is the term divers use to refer to the global epicentre of marine biodiversity. The area, which encompasses the Indonesian-Philippines and far south-western Pacific regions, covers 1.6% of the earth's oceanic area.
And at the centre of the triangle lies an archipelago of tiny limestone islands called Misool, which is where I would be spending the next 10 days.
We crossed a small body of open water to a chain of islands that ran east to west for our first dive. Expecting a check-out dive on an average site, I rolled back off the boat into the 29°C water and looked down.
On only a few occasions in my diving career had I seen visibility like this – 35m would have been a conservative estimate. I deflated my BC and made my way down to a gently sloping wall with a pinnacle up ahead.
The wall was beautiful, covered in enormous seafans in every conceivable colour and form. Many, it turned out, were hosts to pygmy seahorses.
Occupying the space between the seafans were soft corals that appeared almost neon, so vibrant were the colours.
The highlight of the dive was the pinnacle. Looking up from the base at 20m, schools of delicate anthias and manic yellowtail fusiliers flowed over the seafans, soft corals and barrel sponges that decorated it.
Behind me, out in the blue, chevron barracuda hung effortlessly in the gentle current.
Stocky grey reef sharks also made sporadic appearances before disappearing into the endless blue.
I had been blown away by the reefs of northern Raja Ampat, but after only one dive further south it was clear that I was diving in a very special place.
Misool is a four-hour speed boat journey from the busy port of Sorong. Beehive-shaped limestone islands litter a highly productive seascape. This area is where the Pacific meets the Indian Ocean in a mixing bowl of marine biodiversity.
Descending onto the reefs around Misool is to witness a functioning, healthy eco-system. The area boasts more than 1500 known fish species, 537 coral species and 700 species of mollusc.
The reefs swarm with jack, fusiliers, Napoleon wrasse and giant trevally. Ancient gorgonian seafans and impossibly colourful dendronepthya soft corals cover deeper areas of reef, while the shallows are dominated by stony acroporas and soft leather corals, creating pristine gardens bathed in shafts of light.
The coral in the area also seems to be more resilient against bleaching effects those in other locations such as the Great Barrier Reef.
There are seamounts too, where the convergence of the two oceans creates the sort of nutritious currents that attract giants. Misool is home to a population of around 800 manta rays that regularly use the cleaning stations on the seamounts. They sit motionless in the current while cleaner wrasse pluck parasites from their gills and skin.
BUT WHAT MAKES MISOOL UNIQUE is that both species of manta ray, the oceanic or giant Manta birostris and the reef Manta alfredi, can be seen together at the same dive-site.
There are very few places on the planet where these two species interact.
Magic Mountain is one of the top dive-sites in the area, if not the world.
I had heard a lot about this sea-mount and was keen to spend as much time there as possible, because I had heard that you never knew what might turn up.
There is far more to it than seeing both species of manta interacting. On my first dive there we descended to a ridge at 25m, the deeper of the two cleaning stations. While waiting for the mantas, we watched enormous schools of barracuda, bluefin trevally and giant trevally chase down smaller baitfish, creating a visual feast.
After 15 minutes we made our way to the shallow area. As we finned along the edge of the ridge, it soon became apparent why the term mountain had been chosen – it was not only the colossal size, but the shape.
We made the ascent until we reached the summit at around 7m beneath the surface. Here we found a football-pitch-sized area covered in soft corals and giant bommies, and teeming with life.
Schools of jack, giant trevally, batfish, yellow snapper and fusiliers were all present in this small area, making it the perfect playground for underwater photographers. We were unlucky with the mantas on this first dive, however, with only one distant sighting.
MANY ENDEMIC SPECIES inhabit Misool's waters, including the relatively recently discovered Raja Ampat walking shark (Hemiscyllium halmahera), a species of epaulette shark.
To see it you need to do a night dive, so on the second night of the trip I headed out with my dive-guide Bram to try to catch a glimpse (and perhaps a photo) of this curious little shark.
We descended onto a seamount called Cafe D'Break, and Bram checked the various crevices and caverns.
It wasn't long before we had our first sighting, but the shark seemed nervous of our presence, and quickly made its way into a hiding place in a bommie.
These sharks are extremely flexible, and seem able to squeeze snake-like into any crevice.
A few minutes passed, and then Bram was calling me over with frantic signals from his red torch. I finned over to find a walking shark out in the open!
This guy was in no rush, and even posed for a photograph. That night we saw five individuals between 70cm and 1m long.
Another endemic I was keen to photograph was a red morph of Hippocampus denise, affectionately named the Santa Claus pygmy seahorse. These very cute seahorses can be found only around Raja Ampat, and are most numerous in Misool.
Bram knew exactly where to go. The next day we went straight there, descending onto the red seafan that was home to this half-centimetre-long seahorse.
Patience is key when photographing pygmies, because they tend to shy away from the camera, and who can blame them? Although there are endless such macro photography opportunities in Misool, it always felt like a risk strapping on a macro lens, because you never quite know what would turn up.
Fortunately much of this pristine seascape is encompassed by a patrolled 470sq mile no-take zone, established by the founders of the Misool Eco Resort & Conservation Centre, Andy and Marit Miners.
The resort, located on the idyllic island of Batbitim, was built by hand solely from reclaimed wood from the area, so not a single tree was cut down to build it. The result is spectacular.
The site was formerly a shark-finning camp, and when Andy first landed on the island the beach was strewn with finned shark carcasses. The fins would have been sold on to buyers for the sharkfin soup trade.
The resort was conceived as a way of funding a conservation centre that could foster research, education and the protection of south-east Misool.
In 2005 the owners of the island and surrounding reefs, the local community and Misool Eco Resort cemented the partnership that would result in the region's first no-take zone.
The local community lives off the sea, and the no-take zone is an area that was remote and therefore rarely fished, so the move did not restrict its activities.
Quite the opposite – fishermen working outside the Misool Marine Reserve have reported better catch rates since its implementation. Fish thrive in the no-take zone but fishermen benefit from any overspill.
Now the reserve comprises two no-take zones, linked by an area of open water with restricted-gear use. The area of the reserve is now twice the size of Singapore, and would undoubtedly be exploited if it wasn't physically patrolled by 15 full-time rangers, split between three ranger stations on the borders of the reserve.
Since the implementation of the Misool Marine Reserve, biomass on many of the reefs has increased by 300% over a six-year period, and some have increased by 600%. These figures are reported to increase year by year.
Another study has shown that there are 25 times more sharks inside the Misool Marine Reserve than outside. Once a hotspot for shark-finning, the reserve is now a sanctuary for them.
STAYING AT THE RESORT, guests see a constant procession of juvenile blacktip reef sharks (Carcharhinus melanopterus), the poster boys of this conservation success story.
Blacktips are not the only elasmobranch species to benefit from the marine reserve. Oceanic manta sightings have increased 25-fold between 2010 and 2016.
Along with the reserve, Misool has been carrying out research on mantas since 2011. Through the data collected, the project was instrumental in Indonesia implementing a nationwide ban on manta fishing and trading in 2014, and the successful petition to protect sharks and rays across the entire 15,500 sq miles of the Raja Ampat region that saw the Raja Ampat Shark & Manta Sanctuary created in 2010.
After spending 10 days in Misool, and every available minute in the water, it proved tough to leave. For me as a diver, photographer and conservationist it is paradise found, and what's so special is to know that it will be safeguarded not only for future generations of divers but for the local people as well.
FACTFILE
GETTING THERE: Fly from the UK to Jakarta, then proceed via a stop in Manado or Makasarr to Sorong. Divers often opt to fly with Garuda Indonesia as it offers a sports baggage allowance. From Sorong it's a five-hour boat-ride to Misool.
DIVING & ACCOMMODATION: Misool Eco Resort, misool.info
WHEN TO GO: The resort is closed July to early September.
HEALTH: The nearest hyperbaric chamber is in Australia's Northern Territory, 460 miles from Sorong.
CURRENCY: Indonesian rupiah.
PRICES: Dive Worldwide packages trips centred on Misool Eco-Resort from £4175pp. This includes return flights from the UK, transfers, two nights' B&B at the Novotel Manado and one night in Sorong, nine nights' full-board in a water cottage at Misool and a 10-dive package with nitrox. Add £450 for an unlimited dive-package, diveworldwide.com
VISITOR INFORMATION: misoolfoundation.org
Appeared in DIVER May 2017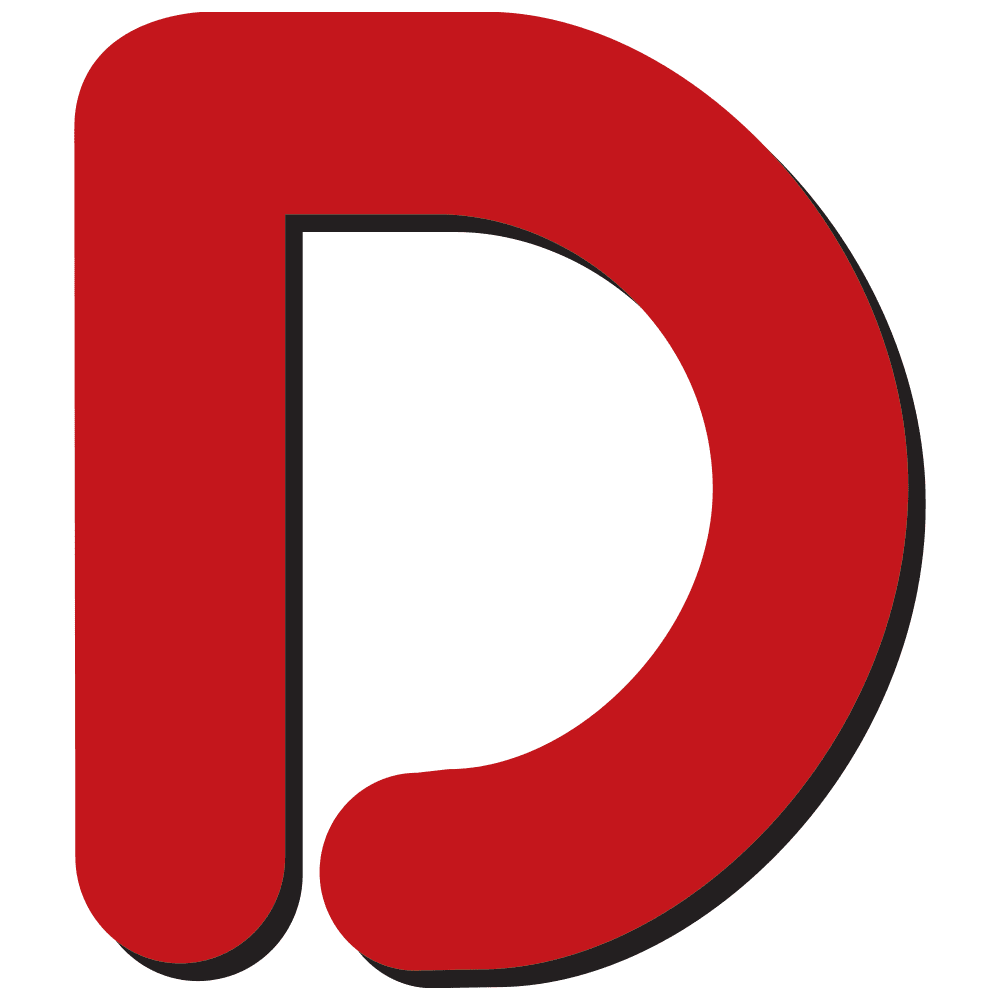 One of the world's longest-established diving websites, Divernet contains a wealth of information about diving destinations, equipment, techniques and much more, as well as daily news updates from around the world.