Fabien Cousteau's plans to build a futuristic undersea habitat called Proteus in the Caribbean have taken a major step forward with the signing of a partnership agreement with the USA's National Oceanic & Atmospheric Administration (NOAA).
The habitat has been pitched by Cousteau's Proteus Ocean Group as a way of enabling governments, academics and the public sector to deepen their understanding of the ocean environment. The concept was announced nearly three years ago, as reported on Divernet.
At that time, in mid-pandemic, "chief oceanic explorer" Cousteau said that he planned to build "the world's most advanced underwater scientific research station and habitat" four times bigger than any previous such installation over the next three years. The projected cost was US $135 million.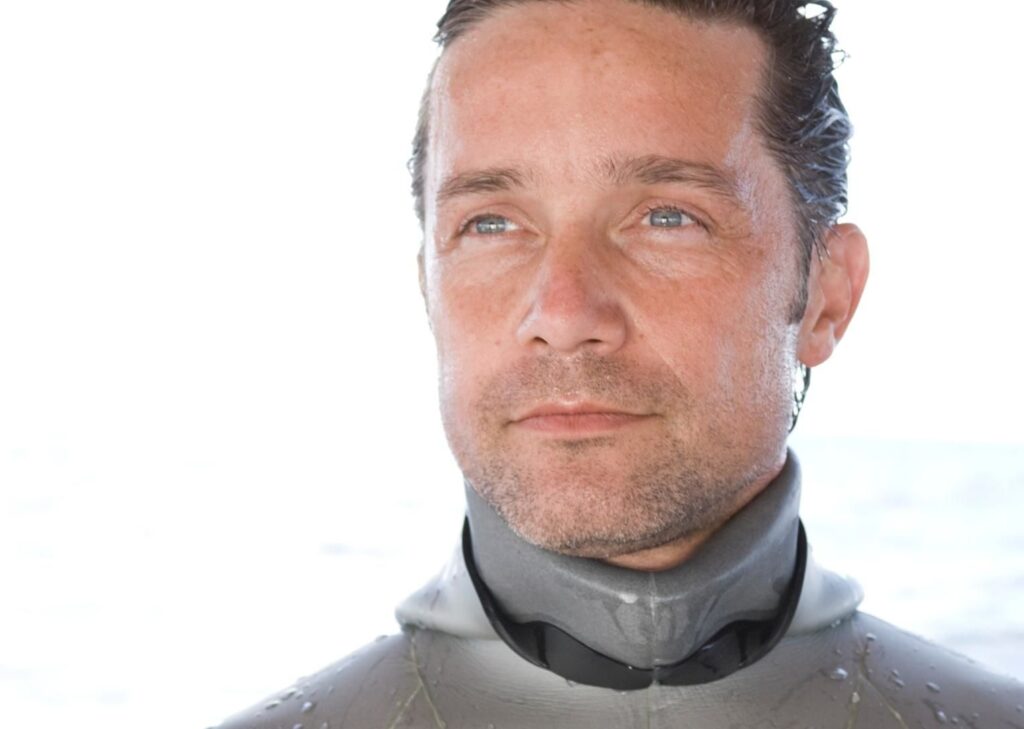 Describing Proteus as the "underwater space station of the ocean", NOAA says it hopes the project will help to solve some of the planet's most pressing concerns, including those related to climate change. The plan is to build the habitat at a depth of 18m off the island of Curaçao.
Enabling researchers to study the ocean environment for extended periods of time, Proteus is set to include state-of-the-art scientific laboratories, living quarters, gardens for food production and a video production facility to allow live-streaming for research and educational programming.
"This partnership has the potential to greatly expand our capabilities in studying the ocean," said NOAA Ocean Exploration director Jeremy Weirich. "By living under water for extended periods in this new ocean laboratory, we'll be able to unlock the ocean's mysteries so that we can better manage, sustainably use, protect and appreciate its resources."
Co-operative R&D
Under the partners' co-operative R&D agreement, NOAA says it will provide access to scientific experts, vessels and other technology, expedition plans and mission results relevant to Proteus activities, as well as providing access to its shoreside facilities and ocean, weather, climate and coastal science programmes.
Proteus Ocean Group will share data and insights related to the development phase of the underwater habitat. "On Proteus we will have unbridled access to the ocean 24/7, making possible long-term studies with continuous human observation and experimentation," says Cousteau, the first grandson of Jacques-Yves Cousteau.
"With NOAA's collaboration the discoveries we can make – in relation to climate refugia, supercorals, life-saving drugs, micro environmental data tied to climate events and many others – will be truly groundbreaking. We look forward to sharing those stories with the world."
The partners say they can undertake joint expeditions, exchange personnel and share methods of operation, while liaising to communicate their activities to boost public engagement in marine science.
In 1962 Jacques Cousteau constructed the Conshelf I, II and III habitats in the Mediterranean and Red Sea. In 2014 his grandson Fabien led a team of five aquanauts to set a new record of 31 days for time lived under water, at the Aquarius habitat in the Florida Keys.
The team was reported to have performed three years' worth of equivalent research during that month, resulting in 12 published scientific studies and 9,800 scientific articles, and inspired Cousteau's ambition to build Proteus.
Also on Divernet: Can Underwater Living Turn Dr Deep Sea Superhuman?, Bid To Dive Aquarius Reef Base