FLORIDA DIVER
Jupiter: Out of this World
The diving is exciting in this fast-moving part of Florida … in fact for MICHAEL SALVAREZZA & CHRISTOPHER P WEAVER it all gets that little bit too exciting when they miss the boat…
Appeared in DIVER May 2019
The handsome lighthouse standing guard at the entrance of the Jupiter Inlet in Florida marked the start of our journey to the Atlantic Ocean, the Gulf Stream and some of the most unexpectedly exciting diving we had experienced in quite some time.
With a freshening breeze from the east, the ocean was kicking up some moderate waves but the sturdy dive-vessel Republic VII, operated by the Jupiter Dive Centre, punched through the chop with barely a shrug. Before long we were positioned over the dive-site.
Donning our kit within sight of the condos and high-rise hotels of eastern Florida, our expectations were low.
How good could this diving be if we could see the hotels from the boat?
Well, it wouldn't be long before we would learn how mistaken we were!
In this part of the world the Gulf Stream, a powerful ocean current running up the coast of North America, veers close to the coast and washes over an ocean-bed of ledges, cracks, boulders and reef contours, creating exciting and unpredictable dive opportunities. This is live-boat, drift-diving and SMB country!
Divers must be prepared for swift currents and be proficient in drift-diving and live (unmoored) boat techniques, along with the proper use of SMBs.
Our first dive was to a site known as Area 29. The divers stepped off the stern in rapid succession, and we descended to 28m and began our flight over the low-lying reef.
It was January, which is lemon-shark season in Jupiter. Each year during the early winter months lemon sharks aggregate there and can be seen reliably on several of the dive-sites.
Within minutes, several bulky sharks swam by in the ocean current and, thinking of the condos and hotels above, we smiled in astonishment.
As much as we were enjoying our encounters with 2-2.5m sharks, it was another set of visitors that quickly diverted our attention.
Emerging from the edge of visibility were several Goliath grouper. These fish are as enormous as their name implies; some were the size of Smart cars.
Swimming languidly in the ferocious current, they seemed perfectly at ease in the fast-moving water. Some carried their own retinue of remoras, clinging to their sides in hopes of catching the remains of a meal.
We travelled quite a distance on this dive, and before long we were on the surface amid a garden of red SMBs from our group of divers, and happy to see the dive-boat bouncing through the waves in our direction. As we waited, none of us could contain our excitement about the encounters on the dive.
Next up was a dive at Juno Ledge, a pretty dive-site that comprises an undulating ledge running south to north and amounts to a mini-wall of about 2.5m. As we cruised over the ledge in the Gulf Stream current, we were able to spot green moray eels poking their fearsome-looking faces out of crevices in the reef.
We also passed large schools of grunt, snapper and porkfish taking refuge under the protective cover of rock ledges and overhangs. For underwater photographers, the reef itself is not as photogenic as in other parts of the world, but the diversity and amount of life is astounding. Squirrelfish, spadefish, spiny lobsters, bream, angelfish and many other species kept the cameras humming and the memory cards filled. It was a great day of diving off Jupiter.
Our second day of diving was a continuation of our drift-diving adventures. Scarface was our first site, named after a particularly gnarly-looking moray that once lived there.
Scarface might have passed on but there are multitudes of other photographic opportunities at the site.
The current was fierce again, and it was all we could do to position ourselves to create images of the hawksbill turtles that were cruising along the ledge, seemingly unaffected by the movement of the water.
Scarface is a great site even in the swiftest of currents, because it has numerous cul-de-sacs and areas in which you can get out of the current to observe marine life, take photos or just enjoy a breather from the drift.
Schools of spadefish greeted us at the next site, which we might have expected because it was named Spadefish Point.
Here we saw robust French and grey angelfish and even a queen poking along the reef. Under a ledge, a collection of soldierfish attempted to hide despite their brilliant red coloration. We surfaced with smiles on our faces.
There are numerous other dive-sites in Jupiter, each with its own merits. But the next day we decided to drive down the coast for about 20 minutes to check out the diving off West Palm Beach with Deep Obsession Dive Charters.
We found similar reef conditions but were able to get a dash of variety by diving on the Anna Cecelia wreck, a small fishing smack sitting in about 22m of water. Despite the current, which had actually grown stronger overnight, we were able to use the wreck as a blocker as we photographed sergeant-majorfish guarding their egg masses.
It was there, however, that we realised the importance of paying attention to the currents. While we lingered on the wreck with a dive-guide, other divers drifted off along the reef in the swift current.
We surfaced to a bright sunny day but, with a strong breeze, the ocean waves had kicked up to 2m or more.
More distressing, Deep Obsession was just a tiny speck on the horizon. Worse, it seemed to be moving in the opposite direction! With SMBs deployed, we could do nothing but wait.
And wait we did. We ended up drifting for about an hour in the Gulf Stream until a passing boat stopped to lend assistance.
The crew were able to radio over to our dive-boat; in moments it was pounding through the waves to pick us up.
We were relieved as the boat drew near, even as we contemplated how to get ourselves and our cameras safely aboard in the pitching seas.
Once on board, we learned the reason for the situation: other divers in our group had become separated from us and drifted a great distance before surfacing. Once the boat had retrieved them, they were so far from us that we were no longer visible.
It was a long drift, and a long day. But everyone was safe, we had captured some good images and had some good dives.
If this sort of drift-diving is not within your comfort level, or if you're looking for something a bit different, a dive under the Blue Heron Bridge might just fit your needs. The bridge can be reached from nearby Singer Island, and makes for a world-class macro dive reachable from the shore.
Under the pilings of the bridge, divers can find multitudes of marine life in a very healthy eco-system and the site is often ranked among the top five shore-dive destinations in the United States.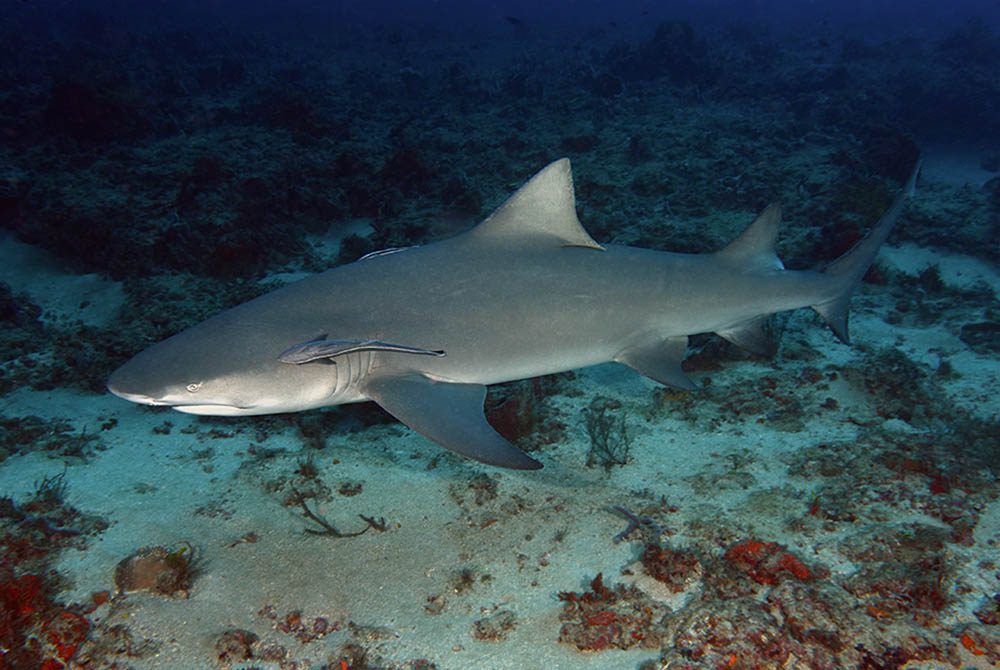 With lemon sharks, Goliath grouper, turtles and myriad species of fish, along with those impressive shore-dives, exhilarating drifts and interesting shipwrecks, it's well worth getting into Jupiter's orbit.
FACTFILE
GETTING THERE> Flights from London Heathrow to Palm Beach International airport, about a 30-minute drive from Jupiter. Hire a car at the airport to get to the hotel and later to the dive-boats.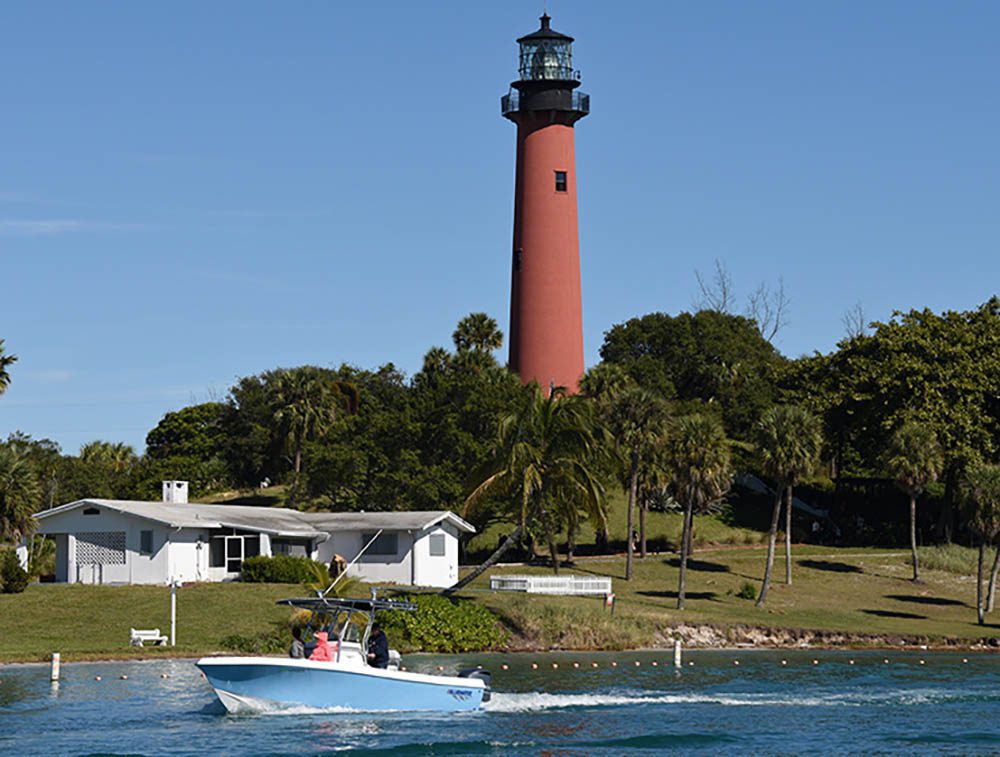 DIVING & ACCOMMODATION> Jupiter Dive Centre has comfortable boats, experienced dive leaders and very capable boat captains, according to the authors, jupiterdivecenter.com. There are numerous lodging options in Jupiter but they stayed at the Singer Island Hilton 15 minutes' drive away and also close to Blue Heron Bridge and West Palm Beach dive operations.
WHEN TO GO> Year-round. Lemon sharks are present in January and February. Hurricane season is July through November. Summer months bring calmer water; winter months are subject to stronger winds and the occasional cold front bringing cooler temperatures.
MONEY> US dollars.
PRICES> Return flights from around £330. Boat dives cost $40 each, plus $10 per air-fill. The Hilton resort charges around $190 a night per room (two sharing).
VISITOR Information> visitflorida.com