TRAVEL NEWS
Citizen science in Galapagos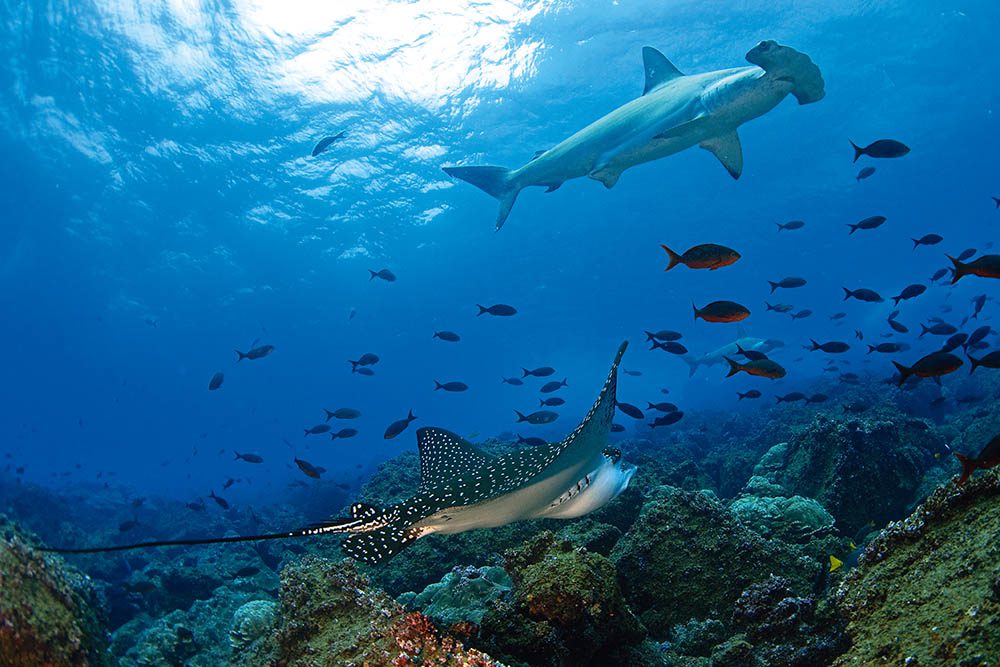 Galapagos Shark Diving founders Jonathan Green and Jenny Waack actively support conservation through their Galapagos Whale Shark Project and were involved in the shooting of Blue Planet II.
Anyone booking on one of their research expeditions can hope to dive not only with whale sharks but with hammerheads, Galapagos, silky and tiger sharks too – never mind the turtles, sunfish, marine iguanas, eagle rays, dolphin, tuna, orcas, humpback whales and the rest.
You can join in with upcoming trips from 23-30 July or 6-13 August, or else make plans for next year.
The liveaboard they use takes 16 passengers but will be limited to 14, plus four divemasters, and the itinerary will take in up to 12 dives at Wolf and Darwin islands.
You'll get to dive with Green and Waack and be able to attend their regular science, conservation and underwater photography presentations.
The price of US $4595pp for the eight-day trip includes a donation to the project.