GEAR NEWS
Scubapro Go Sport Fins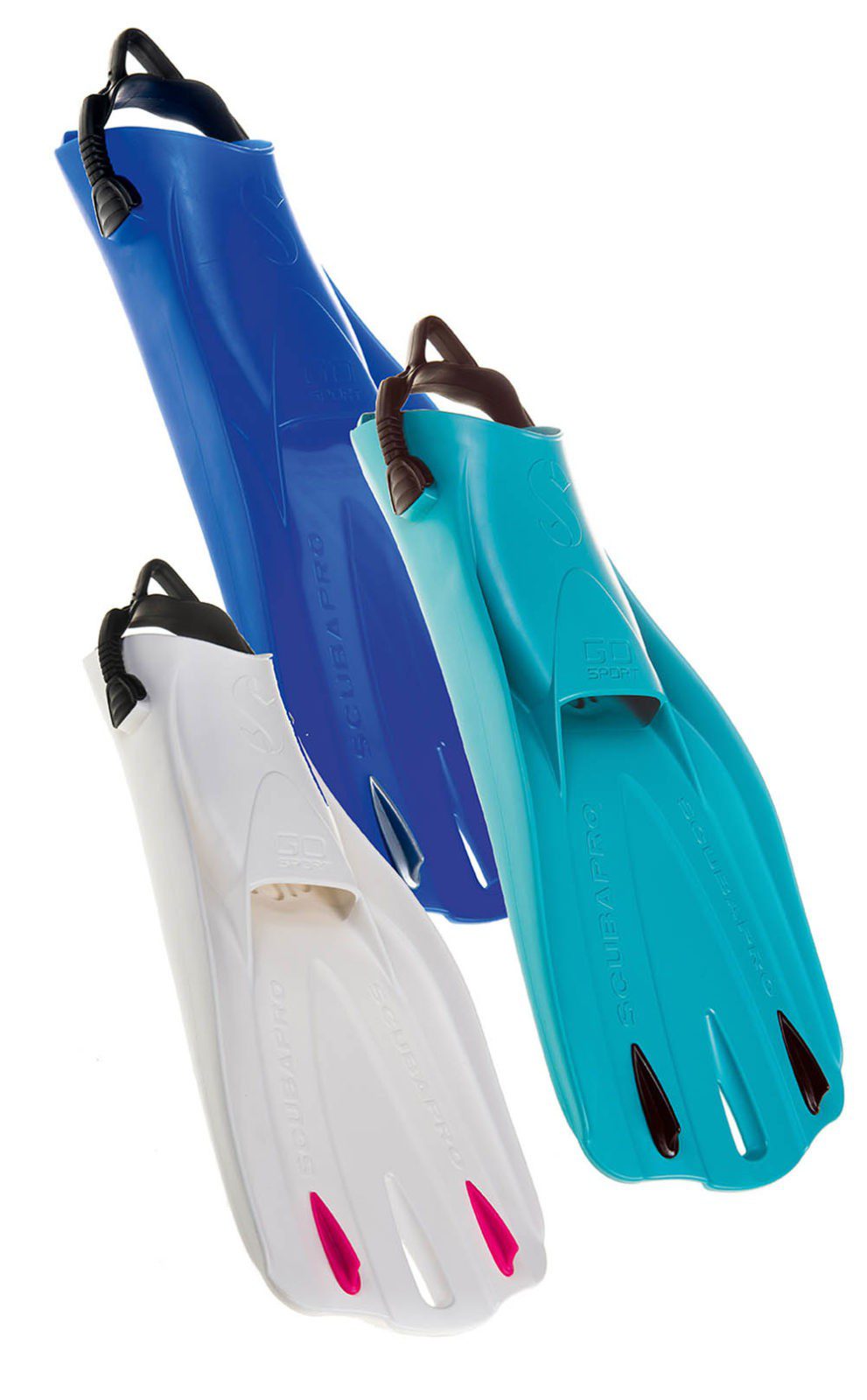 These fins are designed to fit into an IATA carry-on bag for easy conveyance by air.
The foot-pocket is intended to be used with boots, and bungee heel-straps are included. Optional are skegs said to improve performance by reducing spillage off the edge of the blade.
Available in a choice of colours, the skegs can also be used to size-code rental fins.
A pair costs £89, with the skegs priced at £4.50.