DIVING NEWS
Seahorse supporters win right to challenge drillers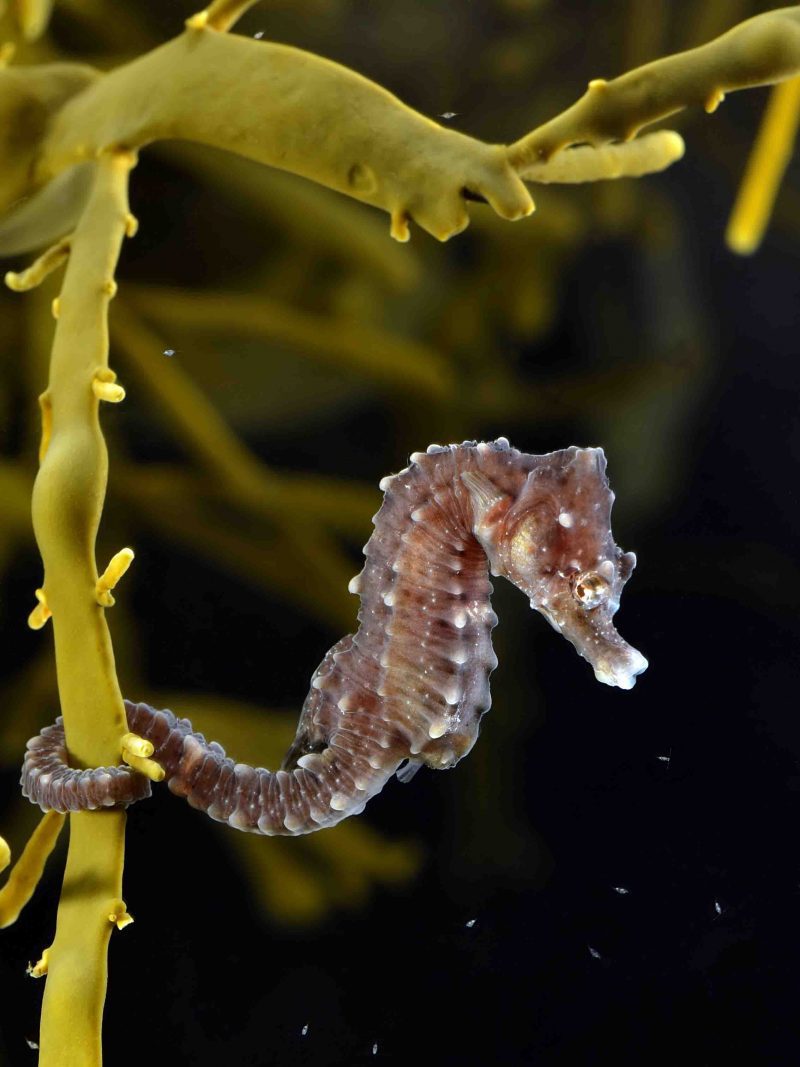 Energy companies could find it more difficult to carry out the sort of exploratory oil-drilling seen off Dorset earlier this year, when Poole Bay's population of seahorses and other vulnerable marine life was said to have been endangered.
That's because the High Court has granted Neil Garrick-Maidment, Executive Director of the Seahorse Trust, the right to bring judicial review proceedings to challenge the legality of such operations. Permission for the review was granted on all grounds on 25 July, following a three-hour hearing at London's Royal Courts of Justice.
The Seahorse Trust's appeal for funding to bring the challenge was reported on Divernet in March.
The Secretary of State for Business, Energy & Industrial Strategy, who, through the Oil & Gas Authority (OGA), authorised Corallian Energy to proceed with and extend the drilling in February and March, will now be required to attend a two-day hearing later this year.
The drilling took place north-east of Studland Bay, an important breeding site for the UK's native spiny and short-snouted seahorse populations, but the Secretary of State and OGA failed to publicise the applications and decisions required to inform the public and allow for legal challenges.
Garrick-Maidment had sought a court declaration that the Offshore Petroleum Production & Pipelines (Assessment of Environmental Effects) Regulations 1999 were not fit for purpose and needed amending.
He had argued that the application to drill had not been subjected to a lawful and transparent environment-impact assessment process, in breach of the EU Environmental Impact Assessment (EIA) Directive.
The drilling occurred during the seahorse breeding season, and the campaigner maintained that the noise caused stress and activated disease to the seahorses, while the sediment impeded feeding. Seahorses are protected under the Wildlife & Countryside Act.
"I am delighted with the judge's decision," said Garrick-Maidment, thanking supporters who had contributed £12,000 to a Crowd Justice appeal to fund the challenge. "The law at the moment is not fit for purpose and must now be relooked at. Although this drilling has already gone ahead, it is crucial that this cannot happen again.
"Ordinary people must be given the chance to challenge the granting of licences to the oil industry, and environmental-impact assessments must be done correctly."