When it comes to buying a new scuba diving wetsuit, there are a few essential factors to consider. In this article, we'll discuss the differences between scuba diving wetsuits and surfing wetsuits, and share some tips on how to choose the best wetsuit for you.
Thermal Rating
Most wetsuits have a thermal rating from A to D, with A being the best. This rating is based on the insulation the suit provides. However, fit and seals around your cuffs and ankles are also important for warmth. A well-fitted C-rated wetsuit will be better at keeping you warm than a loose-fitting A-rated one.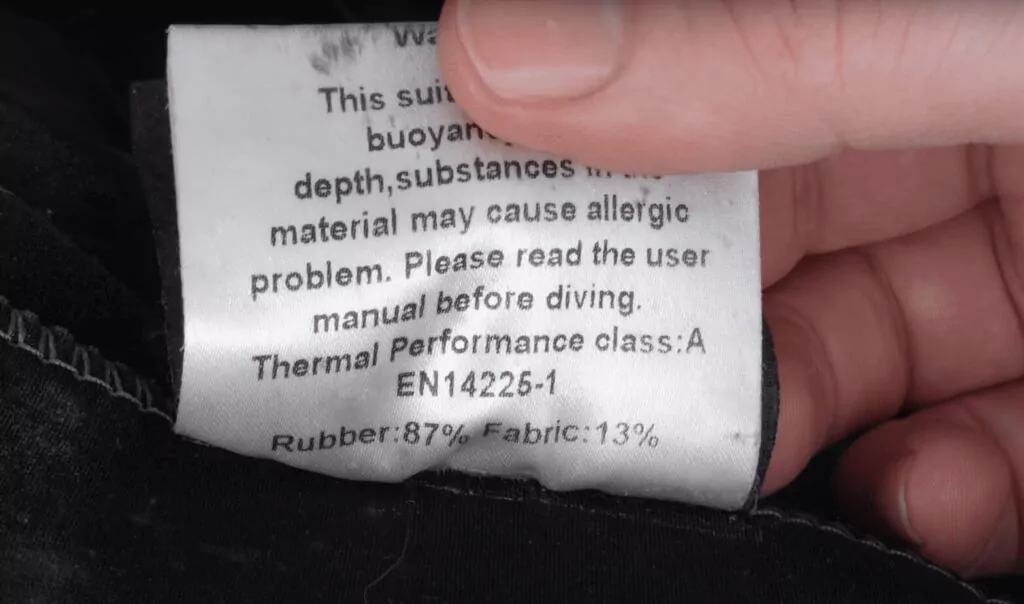 Wetsuit Thickness
The thickness of a wetsuit determines its warmth. Here's a general guide for choosing the right thickness based on water temperature:
Mid-20s to early 30 degrees Celsius: 3mm shorties, 1mm full-suits, or rash vests
Low 20s: 3mm full-suits
Low 20s to mid-teens: 5mm wetsuits
Mid-teens to 10 degrees: 7mm wetsuits or semi-drys
Neoprene Alternatives
There are several neoprene alternatives available, such as material suits (e.g., Fourth Element Thermocline, Sharkskin, Lavacore) and plant-based neoprenes like Yulex. These alternatives offer unique features and can be more environmentally friendly.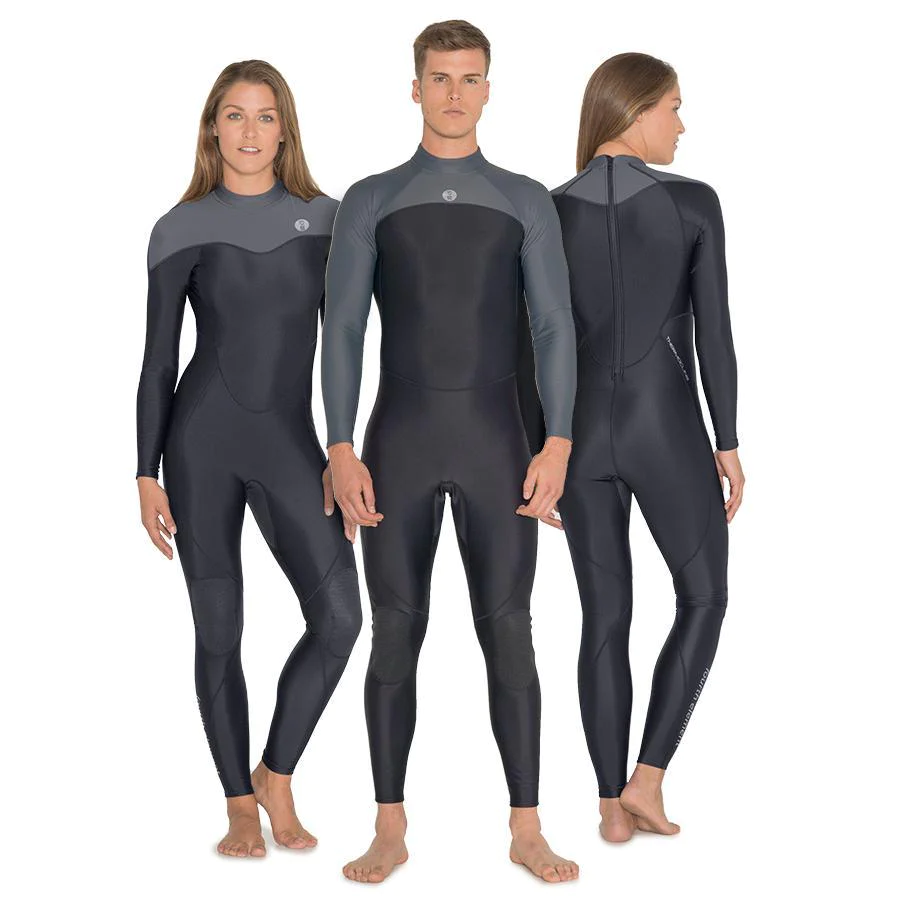 Internal Lining
The internal lining of a wetsuit is crucial for keeping you warm. Freediving wetsuits often have open-cell linings, which provide excellent insulation but can be difficult to put on and are prone to tearing. More expensive wetsuits may have thicker linings over the torso to slow water movement and keep you warmer.
Wetsuit Fit
A properly fitted wetsuit is essential for both comfort and warmth. Make sure to follow size charts and try on different sizes to find the best fit. If you don't fit into standard sizes, some manufacturers offer tall, short, and broad sizes.
Pockets
Some wetsuits come with built-in pockets or the ability to add them, which can be a convenient feature for extra storage.
Wetsuit Stretch:
Stretchy wetsuits offer better mobility and are more forgiving when putting them on. Look for large panels of neoprene and minimal stitching for maximum stretch.
Semi-Dry Wetsuits
Semi-dry wetsuits are thicker, often with integrated hoods and better seals around cuffs and zippers. They're designed for cold water diving and are a good alternative to drysuits.
Special Features
Scuba diving wetsuits have features specific to diving, such as reinforced shoulders, wrist detailing, layered cuffs, and liquid seams.
Maintenance and Care
Taking proper care of your scuba diving wetsuit is essential to prolong its lifespan. To maintain your wetsuit, make sure to rinse it thoroughly with fresh water after each dive to remove salt, chlorine, and other contaminants…
Budget Considerations
When choosing a scuba diving wetsuit within a specific budget range, prioritize features that are most important to your diving conditions and preferences…
Women's Wetsuits
Women should pay attention to specific considerations when selecting a wetsuit, such as fit, design, and available sizes…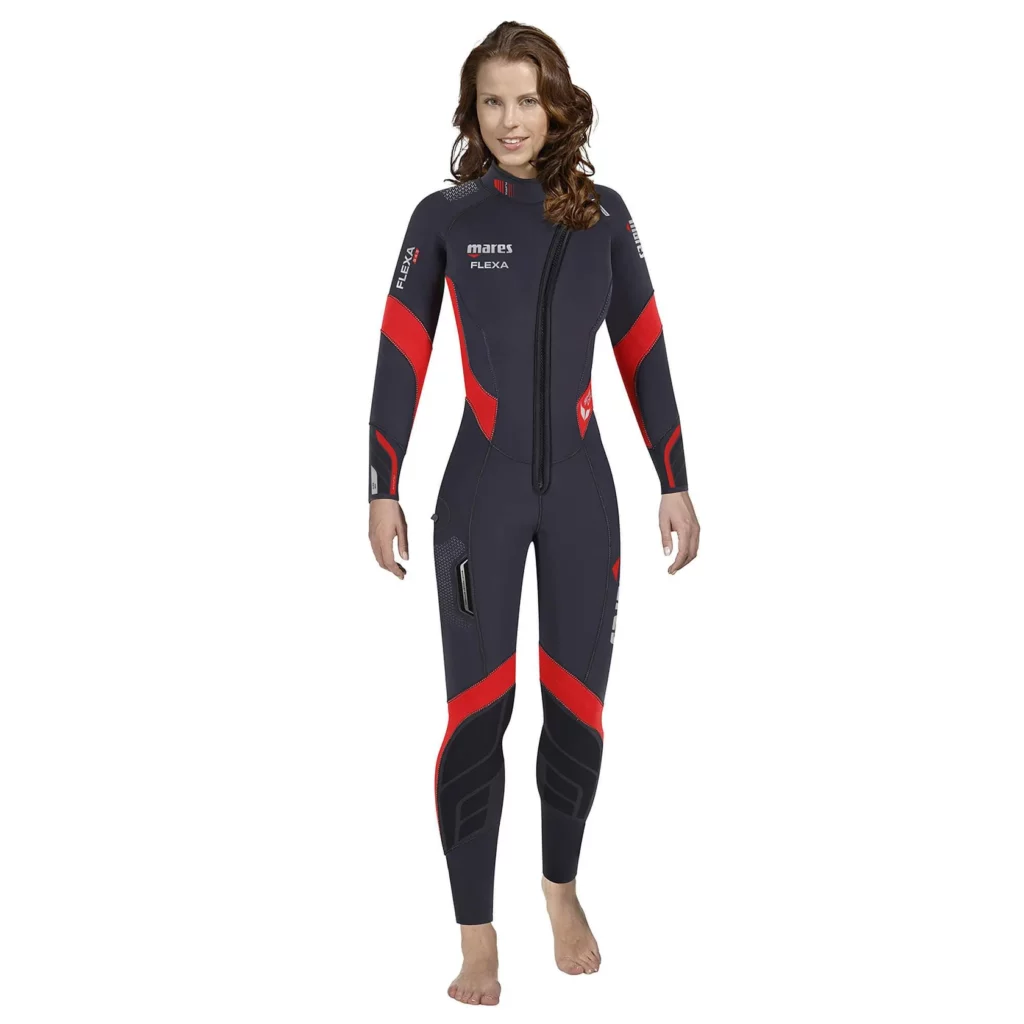 Rental vs. Purchase
When deciding whether to rent or purchase a scuba diving wetsuit, consider the frequency of your dives, your commitment to the sport, and any travel plans…
Conclusion
When shopping for a scuba diving wetsuit, prioritize substance over style. Look for wetsuits with the appropriate thermal rating, thickness, lining, and special features for your needs. Don't forget to visit your local dive center to try on different wetsuits and find the perfect fit. Happy diving!
Video