archive – Diving News
Aqua Lung recalls some Powerline inflators
Diving-equipment manufacturer Aqua Lung is carrying out a voluntary product update of Powerline inflators on all Aqua Lung (but not i3) and Apeks Black Ice BCs sold since the start of 2015.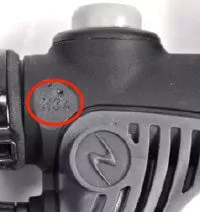 Divers with an inflator with a date code beginning with an H should not dive with the BC again until they have taken it to their nearest authorised Aqua Lung retailer or dive-centre for a free update under warranty.
Aqua Lung says that although there have been no reported problems under water to date, it is concerned that a failure might occur during a dive should the Powerline continue to inflate after the inflation button has been released, with the consequent risk of an uncontrolled ascent.
The update involves replacing the button and button cover, and a new marking of two dots after the H or a central dot will indicate that the unit has been updated. Find more information here
Divernet – The Biggest Online Resource for Scuba Divers