archive – Diving News
BDMLR on alert over speared seal
Following yesterday's report on Divernet of a spear attack on a grey seal in Brixham, Devon, both the police and RSPCA are investigating and considering the possibility that the 60cm projectile might have been fired from a crossbow and not necessarily by a diver using an underwater speargun.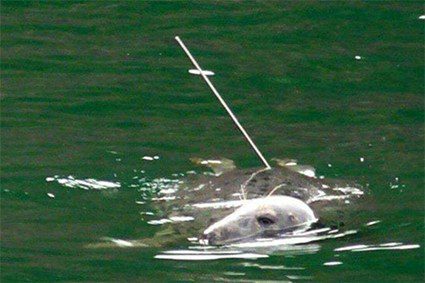 The wounded seal, which it is feared could be pregnant, was first seen around the Brixham harbour area on Saturday evening.
The injury is not believed to be fatal, as the animal when sighted has still appeared to be lively and to be feeding,
Devon Seals in the Wild has published a photograph and asked anyone who sees the seal to call British Divers Marine Life Rescue (BDMLR) on 07787 433412 (sightings only, no enquiries) in the hope that expert rescuers will be able to remove the spear or bolt.
The police have cautioned that members of the public should not try to help the seal themselves – the animal is difficult to approach as it keeps diving, and especially in its injured state could be aggressive.
Divernet – The Biggest Online Resource for Scuba Divers