archive – Diving NewsSolo dive as Hurricane Irma loomed
No-one was likely to have planned to go scuba-diving as Hurricane Irma struck the USA at the weekend, but one Florida diver appears to have been left with little choice.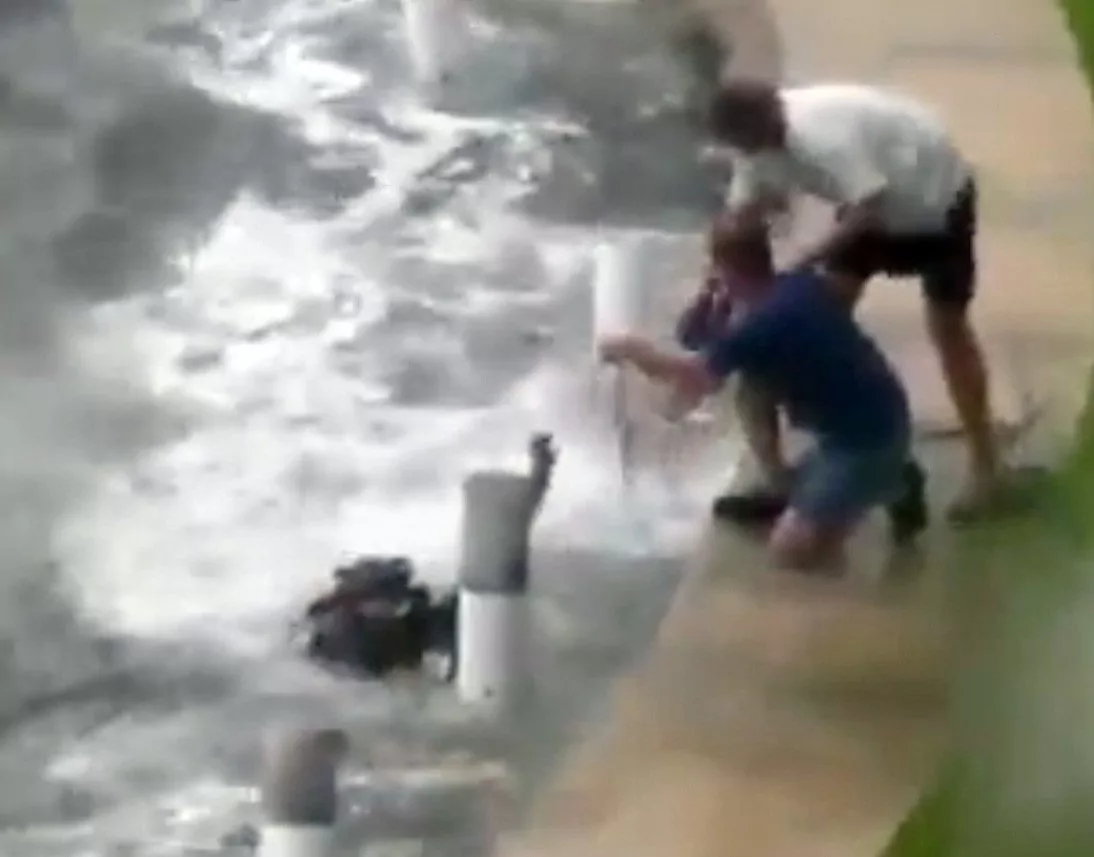 He had been trying to ride out the incoming storm on his boat on a river in Palm Beach on Saturday (9 September) but when the anchor broke he kitted up and took to the water in a bid to make it to safety.
The diver reached dry land, but in the choppy conditions and in his weakened state it took the help of two passers-by to rescue him from the water.
A video taken from a nearby apartment showed him clinging onto a rope as the two men pulled him along in search of a place where he could exit safely.
Riviera Beach Fire Rescue later arrived to help and stated that the diver had been taken to a shelter, none the worse for his experience.
Divernet – The Biggest Online Resource for Scuba Divers