archive – Diving News'Someone will die' – Portland DCI diver speaks out
The diver with decompression illness who was forced to wait 90 minutes off the Dorset coast for a Coastguard helicopter to airlift him to hospital last weekend (1 July) has spoken out about the incident.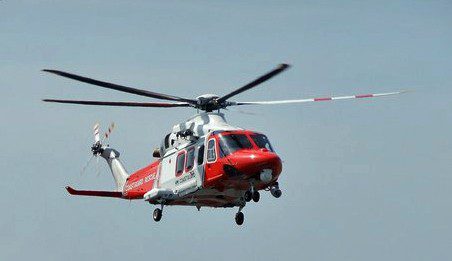 Speaking to the Dorset Echo, Marcus Blatchford, 34, from Swindon, said that a death was "inevitable" following the closure of the Portland Search and Rescue service.
"Bring the helicopter back as soon as possible," said Blatchford.
"The water is a dangerous place and we need to have services like it. It seems absolutely mad. I do think it is inevitable that someone will die because of the Portland helicopter not being there. It is a really chilling thought."
The incident occurred only one day after the controversial scrapping of the Portland rescue service, part of a Coastguard modernisation programme, as described on Divernet.
That helicopter would have been expected to take less than 20 minutes to reach the victim, whereas the one that picked up Blatchford had to be tasked from south Wales, 75 miles away.
The Lee-on-Solent and Cornish helicopters had both been on training exercises at the time, as had the Cardiff service, based at St Athan, and it had to land to refuel before heading for Portland.
Blatchford sustained a vestibular bend following a 60m dive on the WW2 destroyer HMS Delight from the charter-boat Skin Deep, 20 miles off Portland Bill.
He had completed his decompression stops according to plan, but told the paper: "When I got back on the dive-boat I had a dry cough, and after about 10 minutes I wasn't feeling too great and really wanted to heave.
"I was given some oxygen and the skipper called it in. He called the Coastguard on channel 16. I was fully conscious but very unwell and had chest pains and was breathing very shallow breaths."
In the aftermath of the eventual airlift he said that he had collapsed on reaching the hyperbaric facility in Poole, and had been told by staff that because of the delay his stay in the chamber was twice as long as it would have been had he arrived earlier – a total of nine hours.
A further 10-minute delay in the rescue could have left lasting effects, including deafness, he was told.
As it is, Blatchford was said to have recovered, but would not be able to dive again for at least six weeks.
Divernet – The Biggest Online Resource for Scuba Divers