archive – Diving NewsTec divers make new finds on Antikythera shipwreck
Sixty new artefacts have been discovered by an international marine-archaeological team revisiting the world's largest-known ancient shipwreck.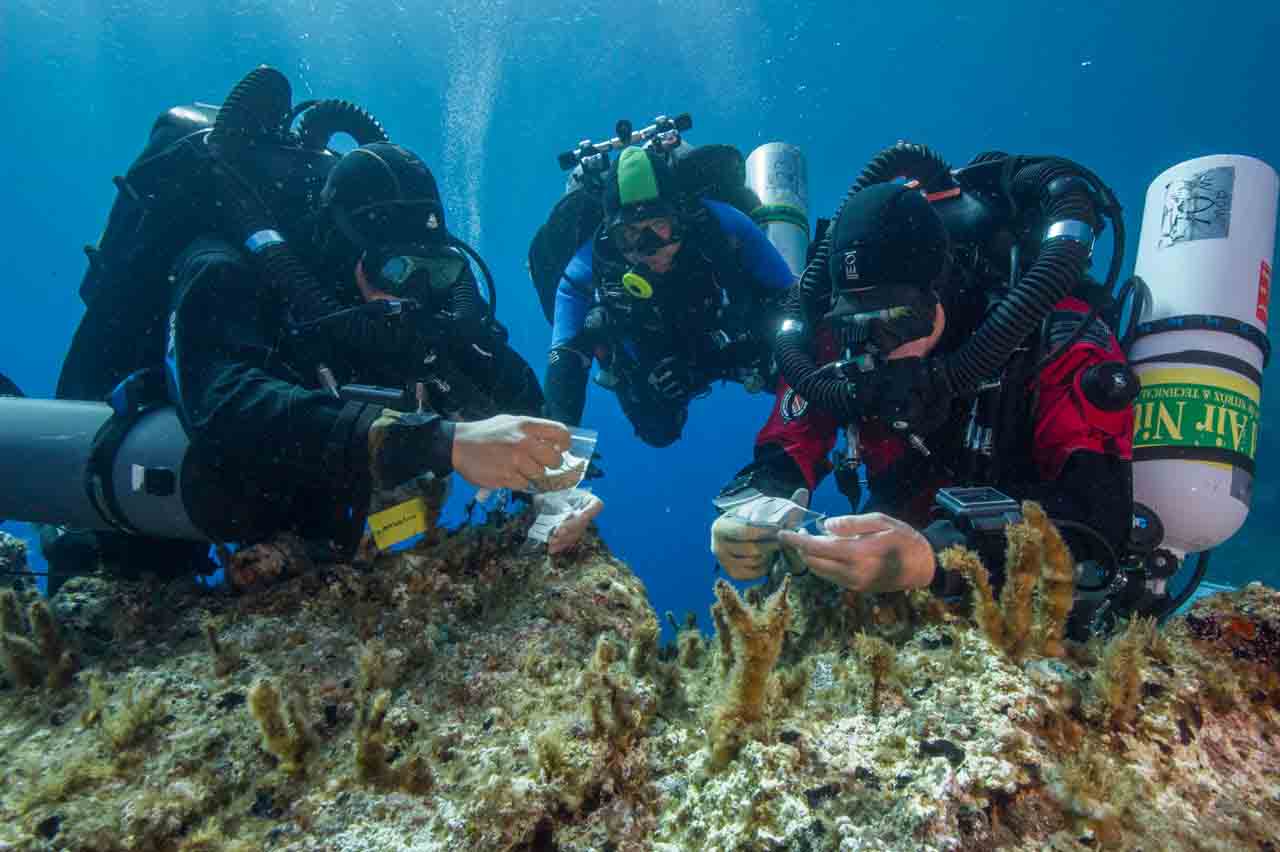 Dating from the 1st century BC and lying 52m deep in the Aegean Sea, the vessel is named after the nearby Greek island of Antikythera.
According to Woods Hole Oceanographic Institution (WHOI), which joined the Hellenic Ministry of Culture & Sports to carry out the project, the "Return to Antikythera" team recovered gold jewellery, glassware, a bronze spear from a statue, marble sculpture fragments, resin/incense, ceramic decanters and "a unique artefact that may have been a defensive weapon to protect the massive ship against attacks from pirates".
The presence of remains of a second ancient cargo ship lying nearby was also confirmed.
The work of the mixed-gas rebreather underwater team, which included archaeologists and professional technical divers, was made easier after an autonomous robot had mapped out a 10,500sq m area around the wreck. A dedicated laboratory was set up to analyse the finds, a process that includes the extraction of ancient DNA. 3D digital models were made of the artefacts.
The Antikythera shipwreck, thought to have been a grain-carrier, was originally discovered and salvaged by sponge-divers in 1900. They recovered marble statues and thousands of other artefacts including the "Antikythera Mechanism", which has been dubbed the world's first computer. In 1976 Jacques Cousteau's dive-team recovered nearly 300 more objects, including human bones.
WHOI is a US non-profit organisation dedicated to marine research, engineering and higher education.
"Our new technologies extend capabilities for marine science," said WHOI marine archaeologist Brendan Foley. "Every new dive on the Antikythera shipwreck delivers gifts from the ancient past.
"The wreck offers touchstones to the full range of the human experience – from religion, music, and art, to travel, trade, and even warfare."
DIVERNET – The Biggest Online Resource for Scuba Divers