archive – Diving NewsTurkish lake-divers find Russian wreck
A Turkish dive-team has discovered the wreck of the Akdamar, a Russian military cargo vessel built in 1915, in Lake Van in eastern Turkey.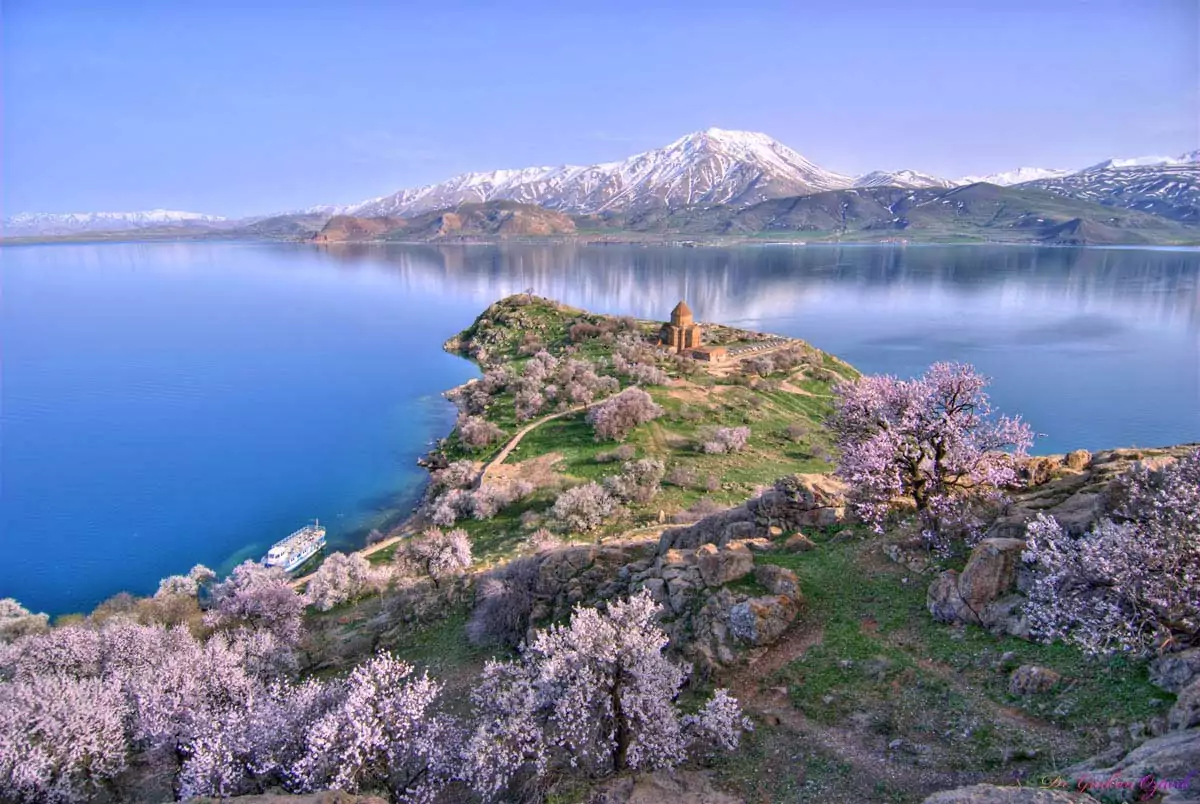 It's the first time a shipwreck has been found in Turkey's biggest lake, which is saltwater although land-locked.
It took 18 months of research for the Lake Van Underwater Exploration Society team to locate the 40m-long vessel, which hit rocks and sank during a storm in 1948.
They reported that the wreck lay in 23m and remained in good condition, including the wheelhouse and mast. The ship's name was clearly visible.
The team of eight had initially come across records of three Russian vessels built at a shipyard at Tatvan on the western shore of the lake during World War One, when the Russians had seized control of the region. The ships were originally intended to carry ammunition.
One vessel was destroyed in a fire and another was lost – the third was the Akdamar, named after a lake island. After the Russians departed, she continued working on the lake for more than 30 years, transporting dry cargo and livestock. She was thought to have been carrying sheep at the time of the sinking.
Lake Van is 74 miles across at its widest point, with an average depth of more than 170m.
The society hopes that the discovery of the wreck will help to promote underwater tourism in the remote region, and has expressed interest in co-operating with Russian divers to find further wrecks.
Divernet – The Biggest Online Resource for Scuba Divers