archive – Diving NewsU-boat wreck brought to life online
A virtual wreck-discovery trail of the U8, one of the Imperial German Navy's first U-boats, has gone live online. Commissioned by Historic England (HE), the tour includes 3D modelling of the wreck.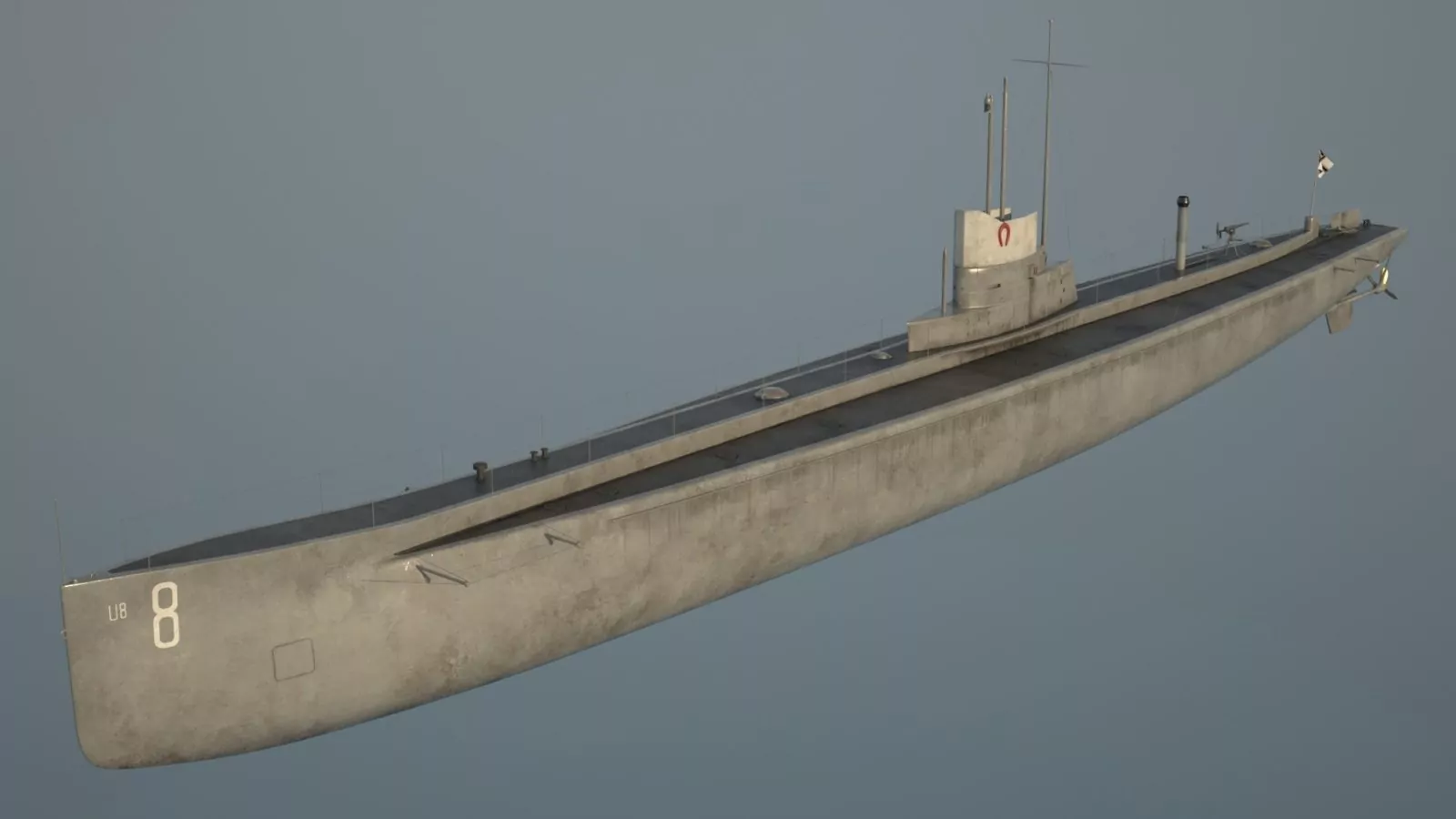 U8 was launched in 1911 at a time when technologies and tactics were rapidly changing, says HE, and submarines were emerging as a powerful defensive weapon.
The U-boat sank during WW1, on 4 March, 1915, and was rediscovered in the 1970s, resting in the English Channel off Kent.
The wreck is remarkably well-preserved, says HE, and holds evidence of the events surrounding its sinking, as well as significant construction features.
MSDS Marine, working with ArtasMedia and CyanSub, created the trail by piecing together archival evidence, blueprints, photographs, war diaries, geophysical and hydrographic surveys, and underwater photos and footage.
The virtual tour tells the submarine's story from construction to sinking, as well as its subsequent rediscovery and investigation, and should prove helpful for divers as well as allowing non-divers a chance to experience the wreck.
The tour includes interviews with members of Folkestone Dive Club who have dived the site regularly – U8 is a protected wreck site and can be visited only under HE licence.
Submarine expert Kai Steenbuck of the German U-boat Museum and Dave Batchelor of Neptune Charters, who has been involved with the wreck since its discovery, are also among the interviewees.
Visit the virtual wreck trail here
Divernet – The Biggest Online Resource for Scuba Divers