Gramophone records recovered from a WW2 U-boat that spent 41 years at the bottom of the sea have turned out to be not only playable but haunting – and it's believed to be the first time that a warship wreck has ever yielded such a surprising musical dividend.
The German submarine U-534, a Type IXC/40 U-boat launched in 1942, was used by the Kriegsmarine mainly for training purposes, and claimed no enemy sinkings. 
Also read: Divers locate 'ahead of time' 1906 Defender sub  
In the latter days of the war the U-boat was sunk in Denmark's Kattegat by RAF bombers after its captain Oberleutnant Herbert Nollau had refused to surrender – fuelling speculation about secret missions and Nazi gold, valuable paintings and other treasures having been onboard. The crew of 52 escaped from the submarine, though three died once out.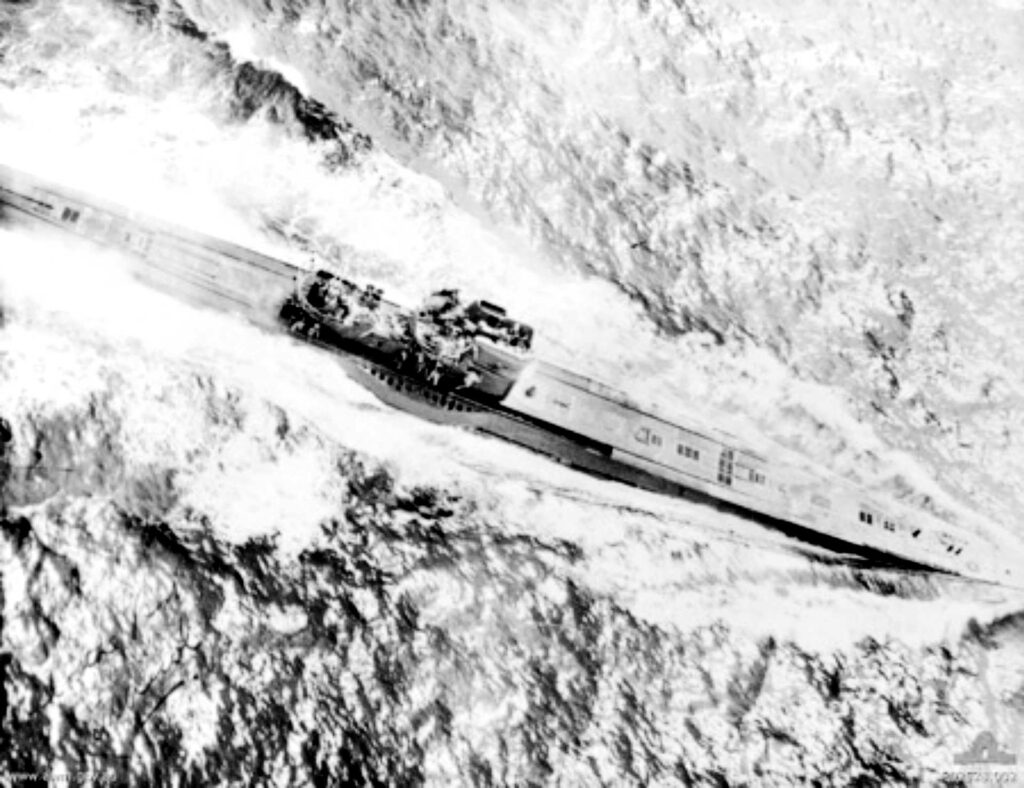 U-543 was discovered at a depth of 67m in 1986 by Danish wreck-hunter 'Dynamite-Aage' Jensen, and raised seven years later by a wealthy investor. Its interior and contents were described as being in a remarkably good condition, and today it remains one of only four preserved German WW2 submarines.
On public display in open-sectioned form over the years at Woodside Ferry Terminal on Merseyside, it has offered a rare opportunity for wreck divers to gain insight into the appearance of a wartime submarine inside and out.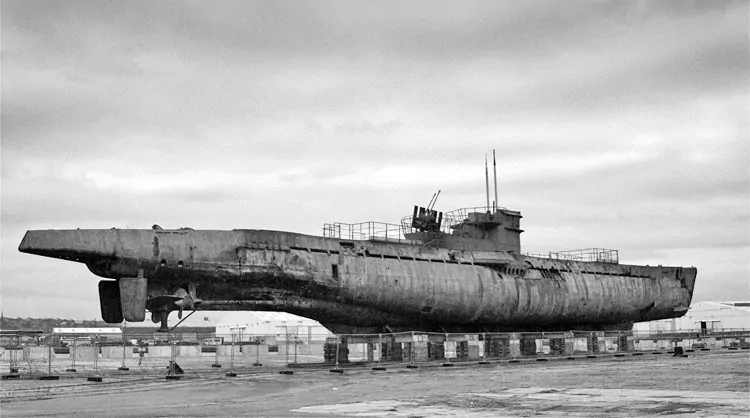 Big Heritage, a charity that operates the Western Approaches Museum in Liverpool, acquired U-534 and its contents in 2021 and has the task of conserving and interpreting the tonnes of preserved artefacts,
"from torpedoes to potatoes and everything in-between".
'Shipwreckords'
U-534 might not have contained gold but the charity team were curious to find out whether the German gramophone records that they refer to as "shipwreckords" found in the radio-room still functioned.
They set up a vintage wind-up gramophone and a 1960s portable record-player in the museum, in what had been the original wartime Western Approaches Command central operations room. The pre-vinyl shellac records, with original labels and in some cases paper sleeves still intact, were of German orchestral works and songs by popular vocalists, and the music rang out loud and clear from the first attempt.
"An eerie experience," was how project leader Kyle May described the experiment. "We stood there transfixed. In that same room 80 years ago, U-boats were just little markers on the map to be snuffed out, but here we were decades later listening to the enemy's records.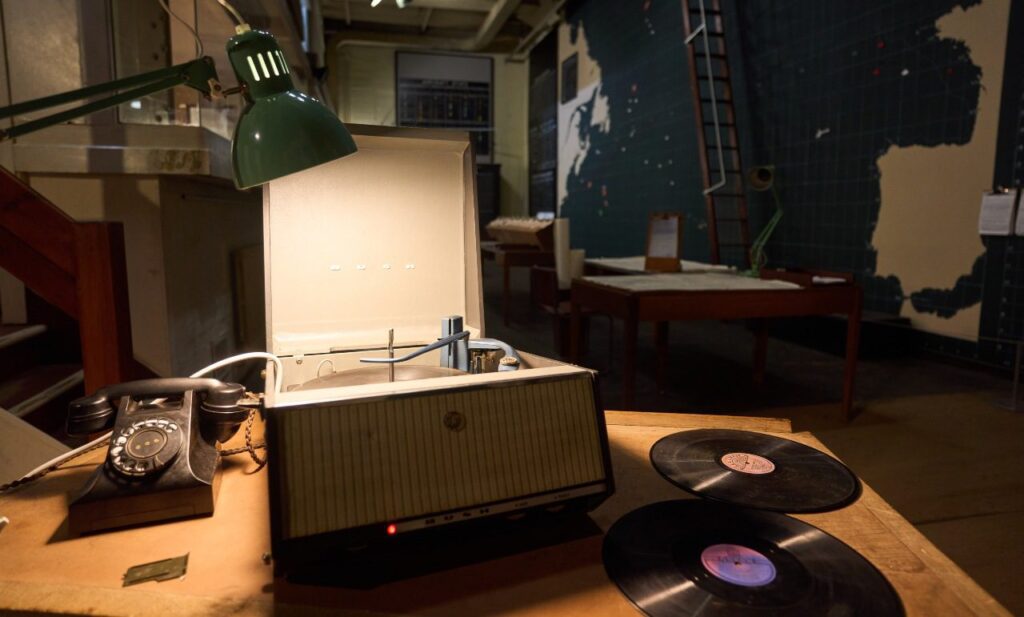 "It really hits you how they were just young lads, homesick and missing their loved ones, using music to distract themselves; no different to the Allied veterans we meet, really.
"You might not expect a crackly old Strauss waltz to stimulate such strong feelings of empathy, but that's the power of history for you." The music has now been digitised for use in future museum projects.
"This is an incredible discovery that brings the history of U-534 to life in a way that we never thought possible," said Big Heritage MD Dean Paton. Although the Type IXC/40 had been renowned as "one of the most technically advanced submarines in the world… these records show a human side to the U-boat crew… a stark reminder from history of how normal people can be convinced to do awful things by tyrants."
U-boat's future
U-534 is not open to the public at present but is set to become the centrepiece of a new display, part of a joint initiative between Big Heritage, Mersey Ferries and Wirral Council. "The new Battle Of The Atlantic Centre will be built around Woodside, with the former U-Boat Story Museum being demolished entirely for a new build," May told Divernet, with the best current estimate for completion mid-to-late 2024.
And he added: "If any of your readers have themselves recovered or seen gramophone records aboard sunken vessels, we'd love to hear about it at Big Heritage."
Watch a tour of the U-boat to the sound of music once played by its crew.
Also on Divernet: Divers Find Historic WW1 U-Boat At 120m, The U-Boat Coast, U-Boat Wreck Brought To Life Online, Divers Solve Two U-Boat Puzzles, Wreck Tour 142: The U74E