archive – Diving NewsWetsuit pioneer O'Neill dies at 94
A surfer to whom scuba-divers owe a debt of gratitude has died in California at the age of 94.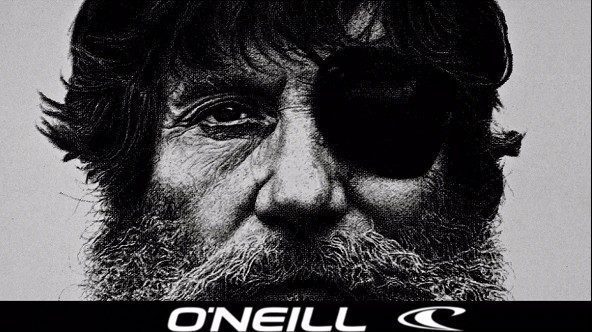 Jack O'Neill, credited with pioneering the neoprene wetsuit, died of natural causes on 3 June at the Santa Cruz beachside home where he had lived ever since opening a surf shop at the Pacific location in 1959. He always wore an eye-patch over his left eye, the result of an injury sustained in a surfing accident.
O'Neill grew up in southern California and was body-surfing back in the 1930s. He moved north to open his first board-surfing shop in San Francisco in 1952 and, accustomed to pursuing his sport in warmer waters, began experimenting with different insulating materials before eventually producing a neoprene wetsuit to his own design.
"All my friends said O'Neill, you'll sell to five friends on the beach and then you'll be out of business," he would say in the early days of his invention, but by the 1980s the O'Neill brand was a global one and he could claim to be the world's biggest recreational wetsuit designer and manufacturer.
Another American, Hugh Bradner, has been credited with having already developed a neoprene suit designed to keep scuba-divers warm, but his Edco suit failed to find a commercial following. It was O'Neill and later Bodyglove that made the breakthrough to mainstream sales success.
In 1996 O'Neill founded the O'Neill Sea Odyssey educational programme for school-children. It is said to have taken almost 100,000 children to Monterey Bay National Marine Sanctuary in Team O'Neill catamaran to learn about the ocean environment. "There is no doubt in my mind that the O'Neill Sea Odyssey is the best thing I've ever done," he said.
Divernet – The Biggest Online Resource for Scuba Divers