STEVE WARREN checks out 10 dive-lights priced at less than £100 to see if they have what it takes.
There are four main reasons for using dive lights – to see in the dark, to search in the shadows, to restore colour and for signalling. And, much as we might often need a big, powerful, long-burning, fully featured torch, for much daytime leisure diving it can just get in the way.
For a more convenient alternative, or for use as a back-up, we need a light that's inexpensive, portable, easy to stow in a pocket or on a clip and able to fulfill those four functions to an acceptable degree.
It needs to compromise between a broad beam that lights the way and a narrow one that will illuminate crevices. A practical burntime and a convenient means of powering up or recharging is required. And any time your safety could be jeopardised by light failure, at least one back-up should be carried.
Performance is determined chiefly by the bulb, reflector and power-pack. These three items control output or brightness, narrowness or width of beam, and burntime.
Intensity or brightness is governed by the inverse square law. It takes four times as much output to retain the same brightness when the distance to the object on which you shine your light doubles. This also applies if you increase the angle or width of beam to light a greater area.
Manufacturers usually describe output in lumens. The figures given in the test are valid for air, though under water output is affected by colour absorption. Our eyes adjust to the brightness of our light, so most that have a few hundred lumens' output will seem fine on a night-dive. However, if another diver has a brighter light, torch envy can set in.
LEDs have largely replaced gas-filled bulbs. They are virtually indestructible, require little power, can produce light with extremely good colour characteristics and are inexpensive.
Colour temperature, measured in Kelvin, isn't that important for divers. Low temperatures, such as 4500K, tend towards warm hues such as reds that are quickly absorbed by water., slightly reducing intensity and range. High temperatures such as 6500K are biased towards blue colours.
In the middle range is 5500K, a "neutral" white light. 5000-6000K is the default temperature for many lights used for underwater stills and video.
Adjustable-power lights can allow you to minimise backscatter to see better. A low output can make it easier to see things up close or extend duration.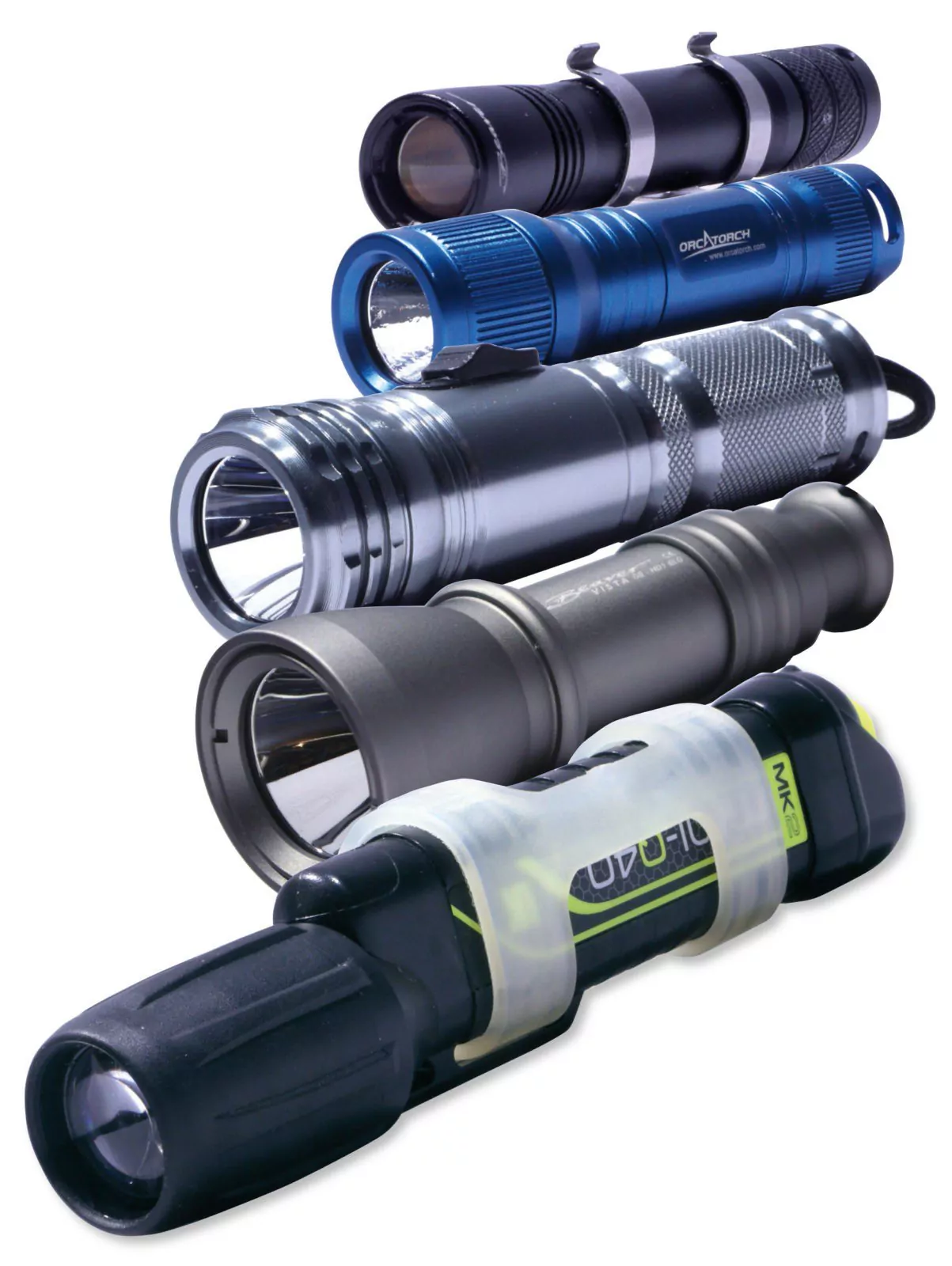 For diving, beam angles are described as spot or flood. A narrow spot beam works well in daylight or for looking into holes.
Only a couple of the lights tested had pinpoint spot beams without edge lighting. Most had a bright centre spot with dimmer, if still very usable, light radiating out. This is useful for seeing your surroundings, and makes for a good back-up at night or in overhead environments.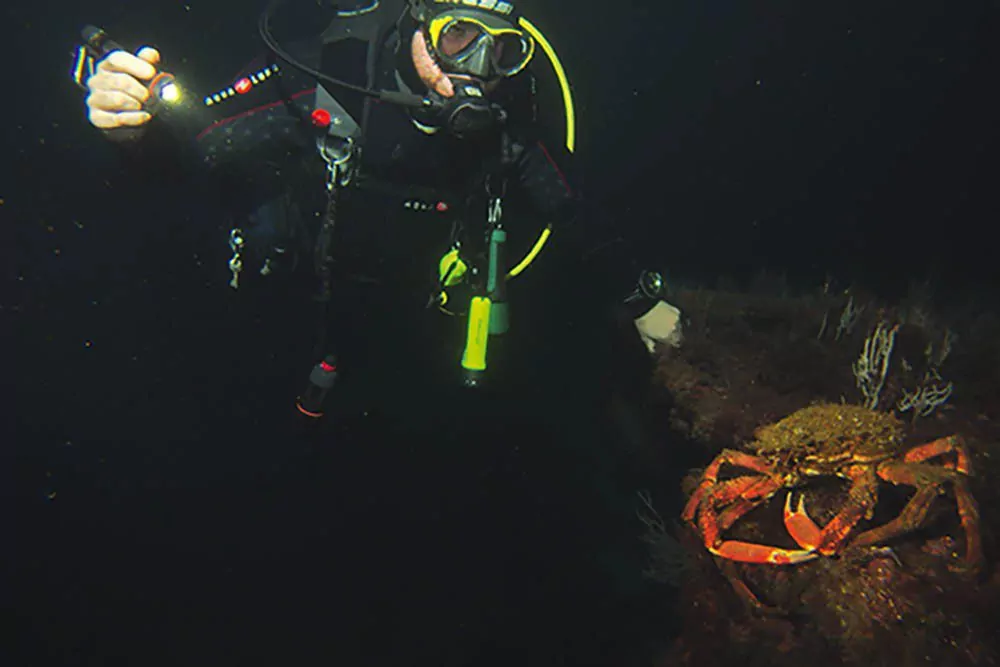 A flood beam lights a far larger area, essential for seeing where you're going, such as in a cave but less effective for looking into nooks. Those used for diving are usually narrower than those used for video lights, which need to be matched to the angle of your lens or they will hotspot. Wide-beam compact video lights aren't usually much good for diving.
Most dive-lights with a flood beam strike a compromise that lets you see a fairly large area with good distance penetration. Some have adjustable focus, so the beam can be zoomed in or out to narrow or widen it.
Smooth reflectors are usually used for spot beams, dimpled ones for flood beams. In either case a well-designed reflector yields a smooth, even light.
Light duration or burntime is a consideration if you want to use your light for several dives without having to charge or change batteries. How long are those dives likely to last?
Increasingly lights, even in the economy range, use rechargeable batteries, usually lithium-ion cells. Their performance figures as quoted by the manufacturer should be fairly accurate – less so those of single-use batteries.
Some lights sold as rechargeables can also accept single-use batteries if you can't recharge in time for your next dive. All but one of the tested rechargeable lights have removable cells, so you can just switch to a spare.
The GoBe is a sealed unit. This significantly reduces risk of flooding through user error, but you need to have time to recharge it. All of the featured rechargeables use a USB charger.
All three common styles of switch are found among our test group. The simplest is a screw-down front bezel. Turn it the wrong way and you'll eventually flood your light. At depth, pressure can also turn the light on inadvertently.
As long as you guard against this, the design does eliminate potential leak points. You'll usually need both hands for switching.
A mechanical or magnetic switch turns the light on and off but also enables adjustments such as brightness or SOS functions. It can normally be used one-handed. None of the lights tested, except the GoBe, had a switch-lock to prevent accidental switching on.
Slim batteries allow torches to be thin-bodied, but it's a good idea to see whether the light will be comfortable in your hands for long periods, especially when using thick gloves, and that you can easily operate its switch.
Attaching your light to your mask-strap or a helmet rarely works well. It might help when reading instruments, but you're likely to find yourself looking head-on into the backscatter.
You get a lot of light technology for a modest investment these days. There's still a trade-off to be made between output, beam-width, burntime, size and price, but among the 10 lights tested below, you're spoilt for choice.
The Tests
Bench-testing kit needed to test lights requires specialist knowledge and is very expensive. A metre-square screen used by laboratories costs £2000 and had never been tried in water, so that idea was a non-starter.
Resorting to the obvious, I tested the lights under identical conditions and noted how well I thought I could see using them. I've taken the basic specifications largely on trust.
A key test was to evaluate the beam pattern for width and evenness. This was done in an indoor pool with very clear water and with the pool lights dimmed.
Each light was mounted on a tripod set 60cm above a matte black target, and each beam was measured across its diameter to get a sense of its coverage. This figure is used as a guide to which purposes the light is best suited.
Lights with very tight spot beams were easy to measure. Those with a lot of light spill off to the sides were harder to measure accurately; the edges of the beam are not sharply defined, because they tend to feather out as the intensity diminishes.
In the photographs of the beam patterns, only the bright centre spot is recorded because of the limitations of the camera.
In the water, it's clearly visible and greatly increases the useable area of light, allowing you to see larger areas. Each of our 10 lights provided commendably even illumination.
Switches were tested for ease of operation while wearing 5mm gloves. Those lights with selectable output and SOS functions all used a single simple push-button combined on/off and selector switch, and each one proved equally intuitive to use.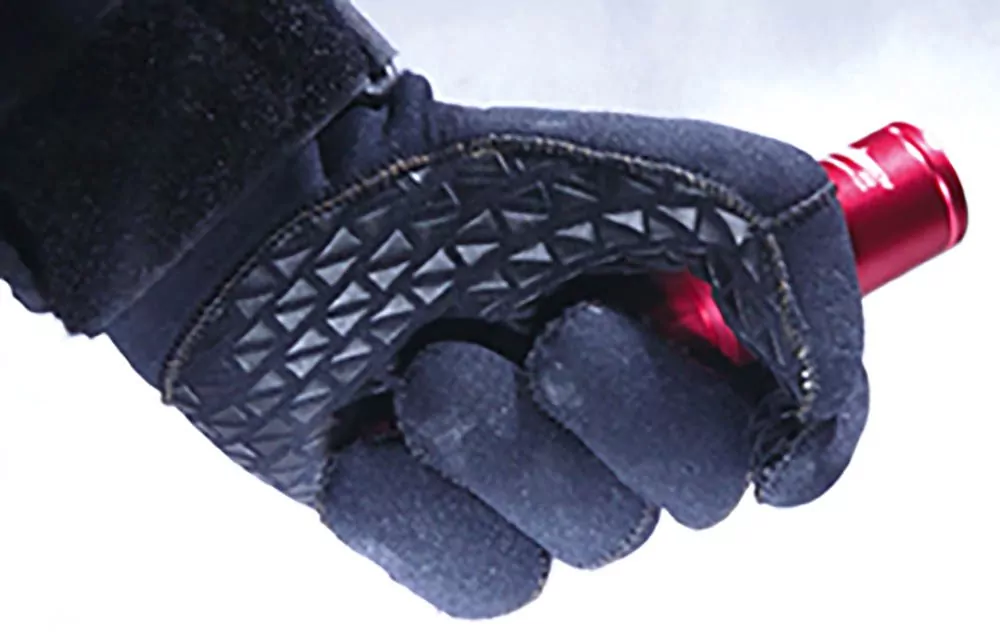 The lights are presented in ascending price order, as is the custom in DIVER comparison tests.
My thanks to Danny and Amanda Kessler for their generous support with test facilities.
Beaver Starlight LED Mask Torch – £25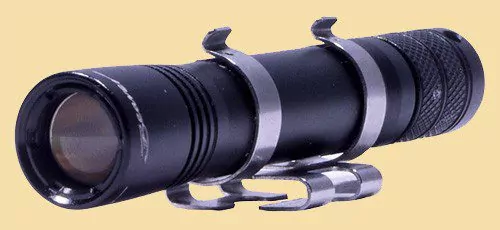 This very unobtrusive miniature torch sits on your mask-strap to enable you to read your gauges easily in the dark. As noted in the intro, mask-strapped lights make backscatter difficult to avoid.
It's extremely effective, though I'd add a tie-wrap or lanyard to back up the mask-strap attachment.
Glove Test: Easy, but might take both hands as you could break the mask seal as you turn the switch.
Output: 160 lumens
Bulb: LED
Colour Temp: n/s
Beam Angle: n/s
Measured Beam Width: 6cm
Switch: Rotary bezel
Battery: 1 x AAA single-use
Burntime: Up to 8hr
Depth: 100m
Body: Aluminium
Weight: 37g
Size: 10 x 2cm
Contact: beaversports.co.uk
OrcaTorch D560 – £40

This miniature torch would make a nice day-diving light for critter-spotting in nooks in the reef.
The beam is a little narrow as a back-up night-diving light. It features deep discharge battery protection.
There's an accessory mask-mounting kit that rotates, which would make it useful for reading gauges.
Glove Test: Easy, two-handed.
Output: (Li-ion) 630 lumens, (AA single-use cell) 180 lumens
Bulb: LED
Colour Temp: n/s
Beam Angle: n/s
Charge time: n/s
Measured Beam Width: (Centre spot) 18cm, (Useable) 60cm
Switch: Rotary bezel
Battery: Li-ion or single AA
Duration: (Li-Ion) 1hr, (AA) 1.25hr
Depth: 150m
Body: Aluminium
Weight: 47g
Size: 9 x 2cm
Contact: sea-sea.com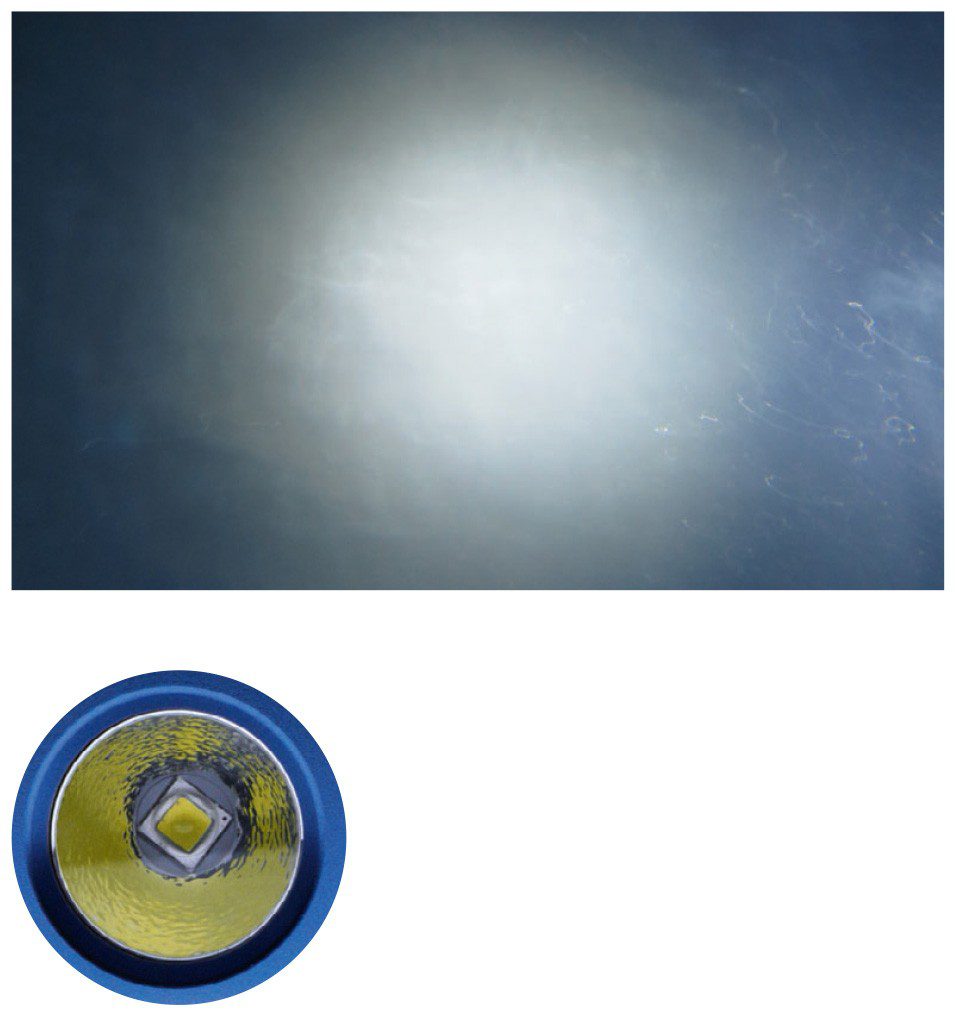 Tovatec ICOM Compact 11 – £51

One of the fatter lights, this wasn't on my favourites list, possibly because the other Tovatec units have a really high-end look and feel. The low lumen count is underwhelming.
Glove Test: Easy, one-handed.
Output: 285, 85 lumens & flashing
Bulb: LED
Colour Temp: n/s
Beam Angle: 9°
Measured Beam Width: (Centre Spot) 10cm, (Useable) 60cm
Switch: Magnetic slider, multi-function
Battery: 3 x AAA single-use
Burntime: (Full Power) 3hr
Depth: 100m
Body: Aluminium
Weight: 184g
Size: 14 x 4cm
Contact: cpspartnership.co.uk
Beaver Vista – £60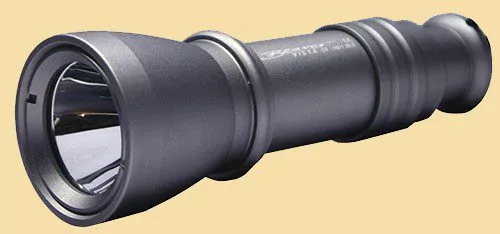 The narrow beam with no appreciable light spill makes this a good choice for day diving when you want to see colours up close or search the shadows.The beam would be too narrow for me to want to use it for night-diving. It comes with a bracket for attaching to a camera as a focus light.
Glove Test: To operate the rear push-button switch single-handed means holding the light with your thumb at the back, which proved a little uncomfortable. Switching was easy, but I would rather hold in one hand and press with the other.
Output: 160 lumens
Bulb: LED
Colour Temp: n/s
Beam Angle: 10°
Measured Beam Width: 12cm
Switch:Push-button
Battery: 3 x AAA single-use or rechargeable
Burntime:Up to 8hr
Depth: 80m
Body: Aluminium
Weight:n/s
Size: 13 x 4cm
Contact: beaversports.co.uk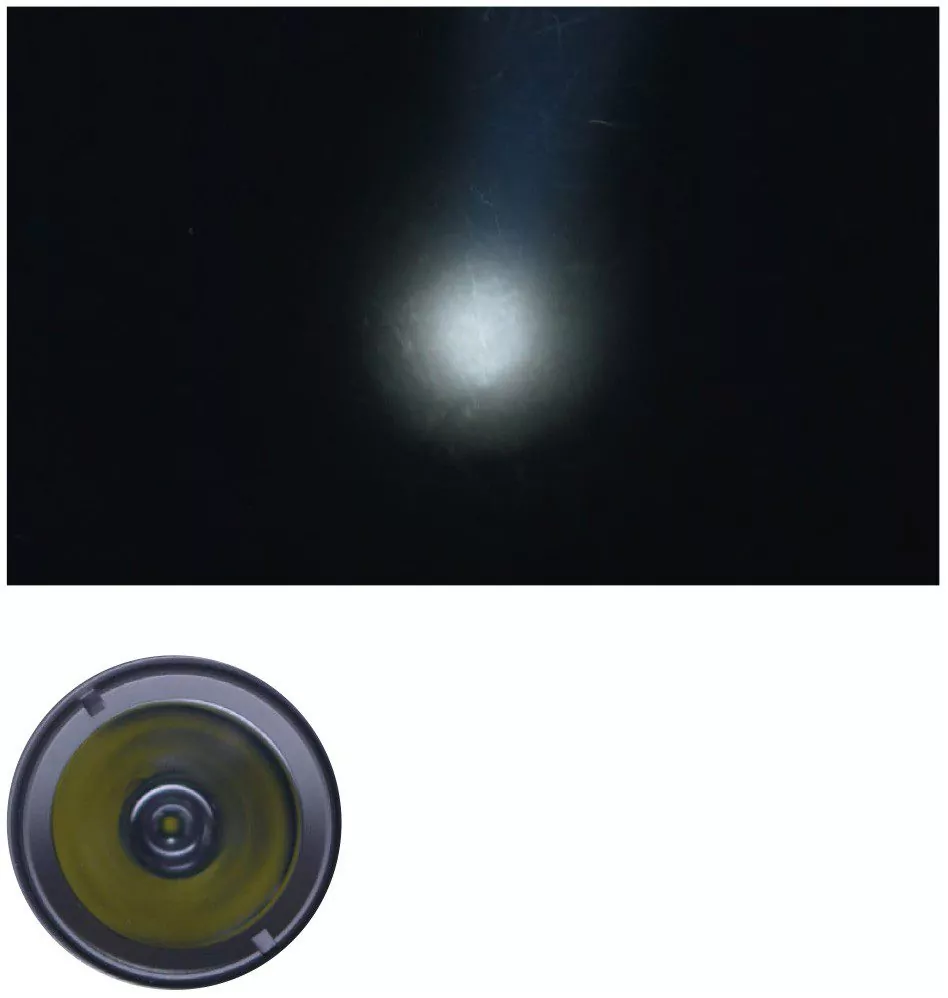 Underwater Kinetics Mini Q40 Mk2 – £68
It comes with a fitting to attach to your mask-strap, but the Q40Mk2 is fine as a normal hand-held torch. It works very well for reading gauges when fitted to a mask. The beam is tight, so makes for a good day-diving light for investigating burrows, crevices and under wreckage. A slight let-down is the lack of a back-up O-ring.
Glove Test: The switch was easy to operate although, like the Beaver Vista, being at the back means that it can be easier to push with your other hand. When attached to a mask-strap operating the push-button could push your mask forward and break the seal, so using one hand to hold the light in place and the other to press the button might help.
Output: 250 lumens
Bulb: LED
Colour Temp: n/s
Beam Angle: n/s
Measured Beam Width: 20cm
Switch:Push-button
Battery: 4 x AAA single-use
Burntime: 5hr
Depth: 150m
Body: n/s
Weight: 171g
Size: 19 x 4cm
Contact:sea-sea.com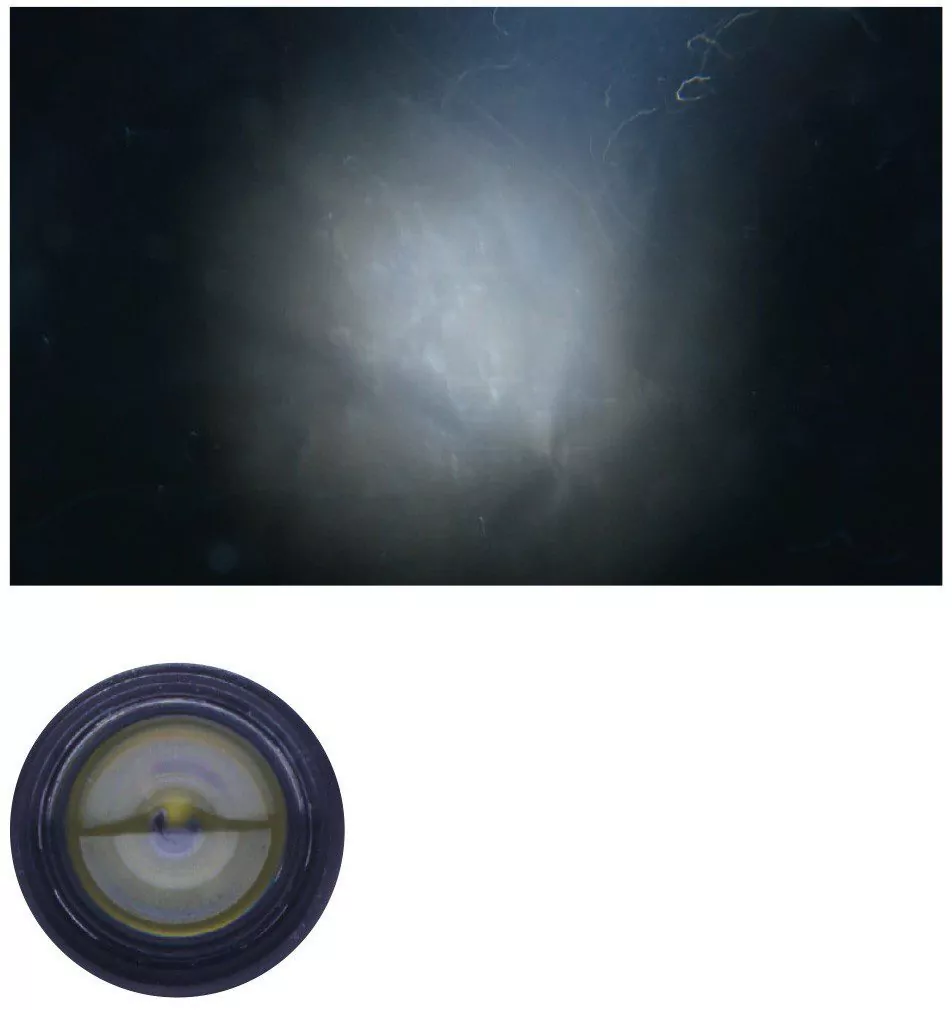 OrcaTorch D520 – £80

I was so taken with this tiny light that I went back to compare it again with several of the larger lights. I was impressed by how far the beam travelled under water.
To my own disbelief, I think this could be used as a primary night-diving light.
O-rings contrast with the body colour, which I liked, and a circuit protects the battery from deep discharge.
Glove Test: Switch easy two-handed.
Output: 1000 lumens
Bulb: LED
Colour Temp: 5000K
Beam Angle: n/s
Charge time: n/s
Measured Beam Width:(Spot) 12cm, (Peripheral) 30cm
Switch: Rotary bezel
Battery: Li-Ion or 2 x CR123A or 1 x 16340 single-use
Duration: (Li-Ion) 2hr
Depth: 150m
Body: Aluminium
Weight: 113g
Size: 14 x 3cm
Contact: sea-sea.com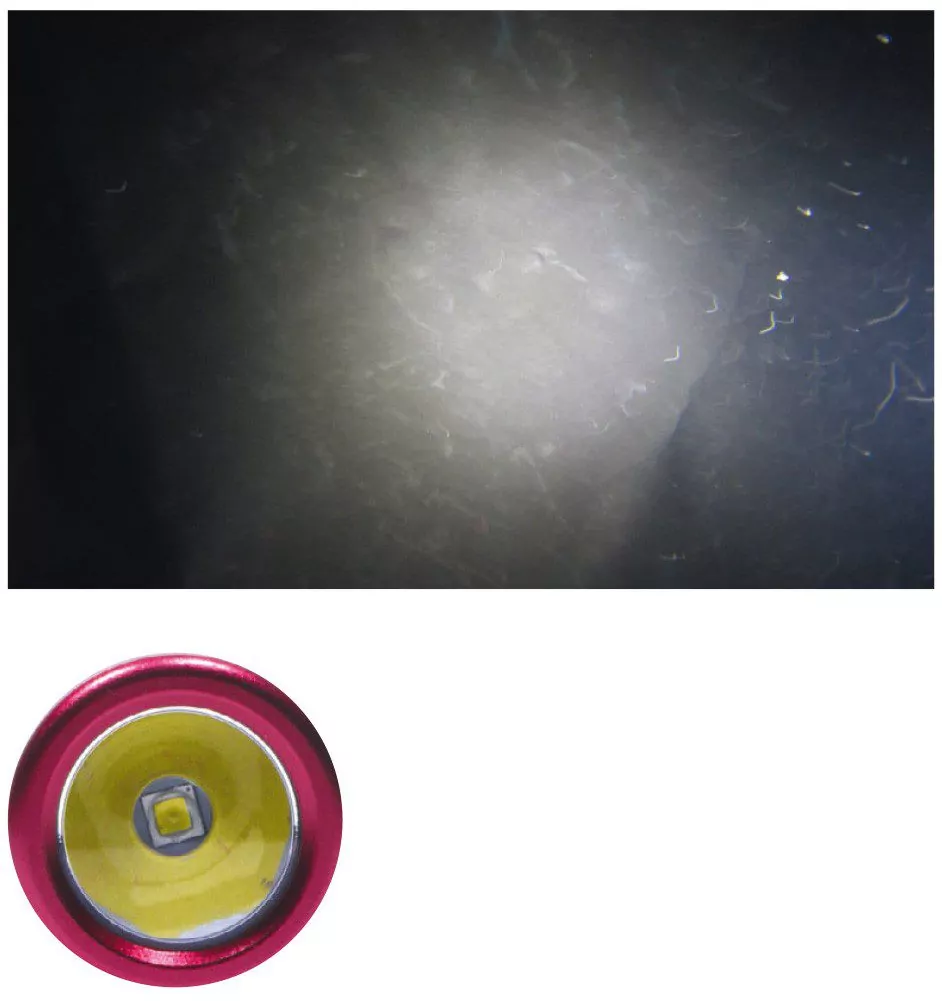 Tovatec T1000USB Spot – £85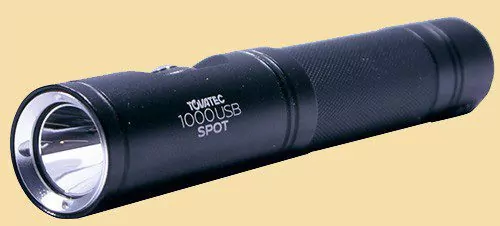 Despite the "spot" in the name, this has a very useable pool of light beyond the centre beam. It's powerful enough and the beam wide enough that I'd be happy to use this as a night-diving primary. There is a built-in battery-life indicator. Like the Tovatec 1050, it is nicely presented in a small outfit case.
Glove Test: Easy, one-handed.
Output:1000 / 500 lumens & flashing
Bulb: LED
Colour Temp: n/s
Charge time: n/s
Beam Angle: 12°
Measured Beam Width:(Centre) 12cm, (Useable) 60cm
Switch:Push-button, multi-function
Battery: Li-ion
Burntime:(Full Power) 1hr, (Half Power) 2.1hr
Depth: 100m
Body: Aluminium
Weight: 125g
Size: 16 x 3cm
Contact: cpspartnership.co.uk
Mares XR Back Up Light – £88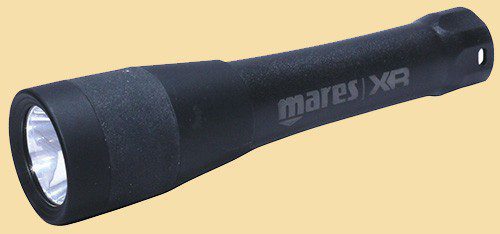 This is a very straightforward torch from Mares' extended range. It could be used as a recreational night-diving primary, because it puts out a fair amount of peripheral light to help you see where you're going.
Glove Test: Easy, two-handed.
Output: 850 lumens
Bulb: LED
Colour Temp: n/s
Beam Angle: 8°
Charge time: 4-5hr
Measured Beam Width: (Centre) 16cm, (Useable) 60cm
Switch: Rotary bezel
Battery: Li-ion
Burntime: 2.25hr
Depth: 100m
Body:Delrin & aluminium
Weight: 85g
Size: 14 x 3cm
Contact: mares.com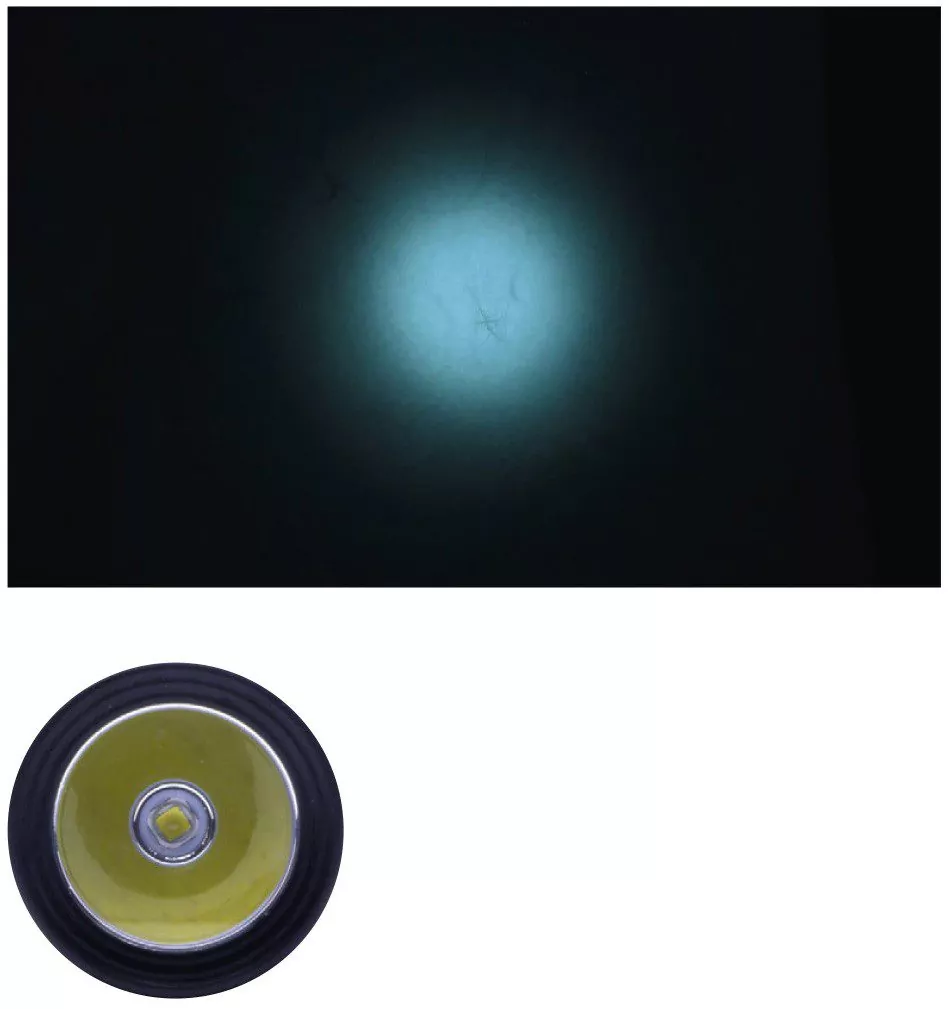 Light and Motion GoBe 500 Spot Light – £89

The GoBe is very well specified. As a system light it accepts a choice of bulb/reflector units to change its capabilities. These include flood beams, red beams and one for fluorescence diving.
There's also a state-of-charge indicator, so you can keep an eye on battery life.
The built-in battery will win over some divers and put off others. It has external contacts for charging. Because it never has to be opened unless you change the bulb, this could also be an attractive rental light for dive centres.
CPS provides its own top tips data sheet with the GoBe.
Glove Test: Easy, one-handed.
Output: 500/225/70/35 lumens & flashing
Bulb: LED
Colour Temp: n/s
Lens Angle: 8°, other heads available
Measured Beam Width: 14cm
Switch: Push-button, multi-function including travel lock
Battery: Built-in lithium
Burntime: (500 lumen) 90min, (225) 180min, (70) 720min, (35) 1440min
Charge time: 4-5hr
Depth: 120m
Body: n/s
Weight: 178g
Size: 12.5 x 5cm
Contact: cpspartnership.co.uk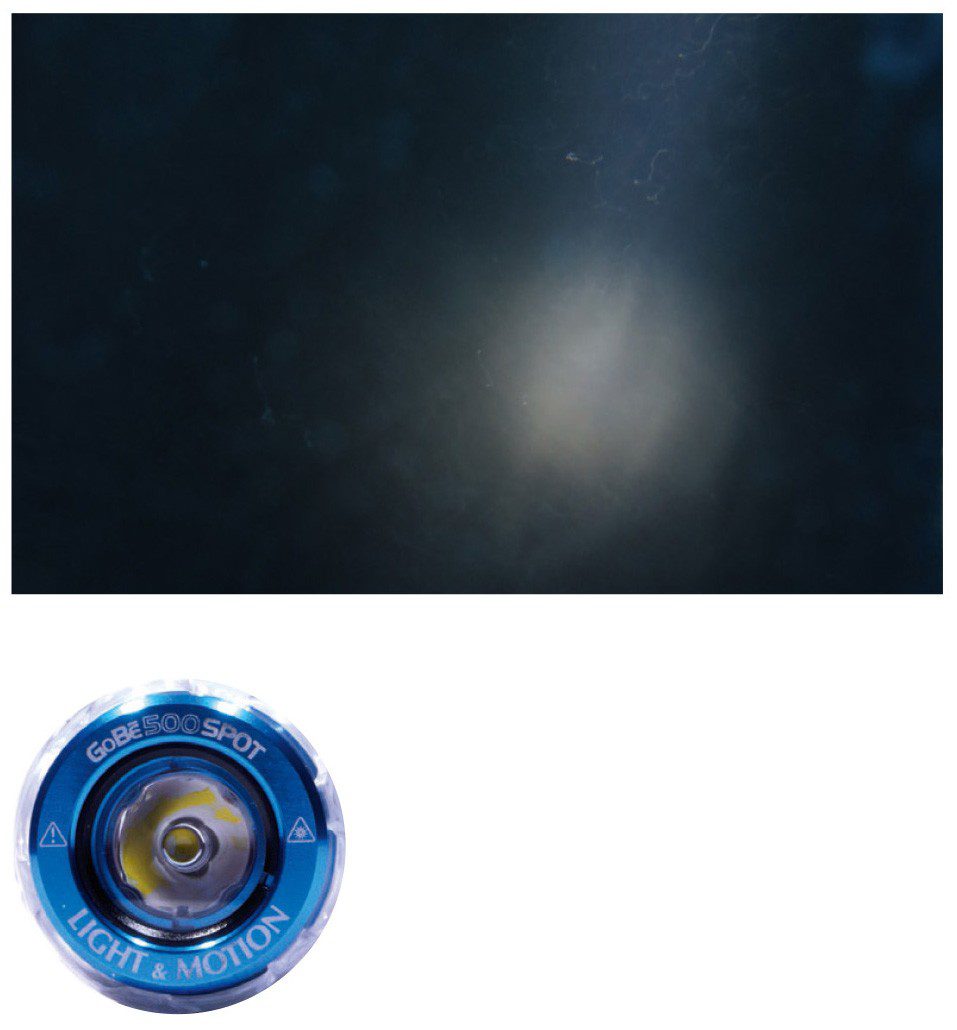 Tovatec Fusion 1050 – £90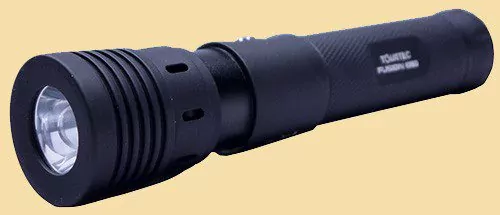 The largest light on test, and the only one with an adjustable beam. Zooming in and out is simple – the head is telescopic, so pushing or pulling it changes the beam angle. At a claimed 100° maximum beam angle, this light exceeded the width of my test chart.
This is a serious general-purpose light, good as a primary night or recreational wreck-diving light, and for looking into tight gaps. Tovatec says it can also be used as a video light. It has a battery-level indicator.
Glove Test: Switching easy, one-handed, beam adjustment also easy.
Output: 1050/525/315 lumen & flashing
Bulb: LED
Colour Temp: 5500-6500K
Beam Angle: 12-100°
Charge time: n/s
Measured Beam Width: spot 26cm, 60cm plus flood
Switch: Push-button, multi-function
Battery: Li-ion or 3 x AAA alkaline
Duration: (Li-ion, Full Power) 2hr
Depth: 100m
Body: Aluminium
Weight:262g
Size: 17 x 4cm
Contact: cpspartnership.co.uk