DIVING NEWS
Brothers die on scooter dive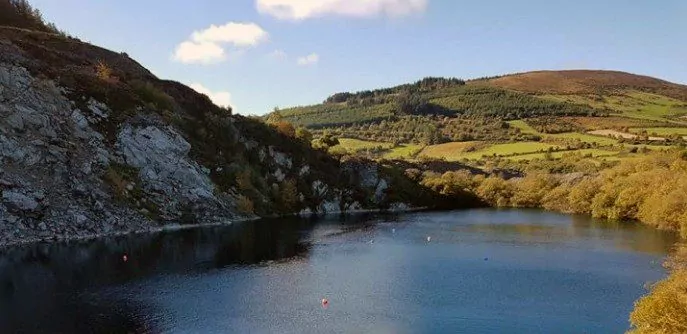 Two brothers died while scuba diving as one tried to rescue the other at the Portroe inland dive-centre in Co Tipperary, Ireland on Saturday, 4 July.
The dive-centre, a flooded slate-quarry with depths ranging from 7-40m, had only just reopened that morning following extended closure during the coronavirus pandemic. Brothers Fergus and Philip Brophy had been among the first customers to arrive, according to Irish press.
Fergus, 42 and Philip, 34, were described as experienced divers. They had driven about 80 miles from their family farm in Ballybrittas, Co Laois.
The men had reportedly wanted to try out a newly acquired diver propulsion vehicle. They had entered the water at around 1pm, but one of them is understood to have got into difficulties about half an hour later.
His brother went to his assistance but also then experienced problems. He was able to surface and raise the alarm but then passed out, and is said to have died shortly afterwards.
Divers belonging to two separate search and rescue teams who had been carrying out training exercises nearby recovered the surfaced diver, and his brother's body was found at a depth of around 25m.
The emergency services attended and both divers were pronounced dead at the scene before being taken to University Hospital Limerick for post-mortem examinations. Police and the Health & Safety Authority were investigating the incident.
Portroe quarry has been run as a dive-centre for the past five years, following years of being used by divers regarded as trespassing on private land. It is described as one of Ireland's best inland dive-sites, diveable in all conditions and with visibility of 10m-plus.
With sunken diver attractions including training platforms, a pub, stone huts, cars, a boat and a winch, it is popular with divers from all over the country for recreation and training.
* THE 53-year-old woman who died on her first dive since qualification in Australia, also on 4 July and reported on Divernet yesterday, has been identified as Rebecca Rowell, a hairdresser from Campbelltown, Sydney.