DIVING NEWS
Diver-skipper Sylvia Pryer passes on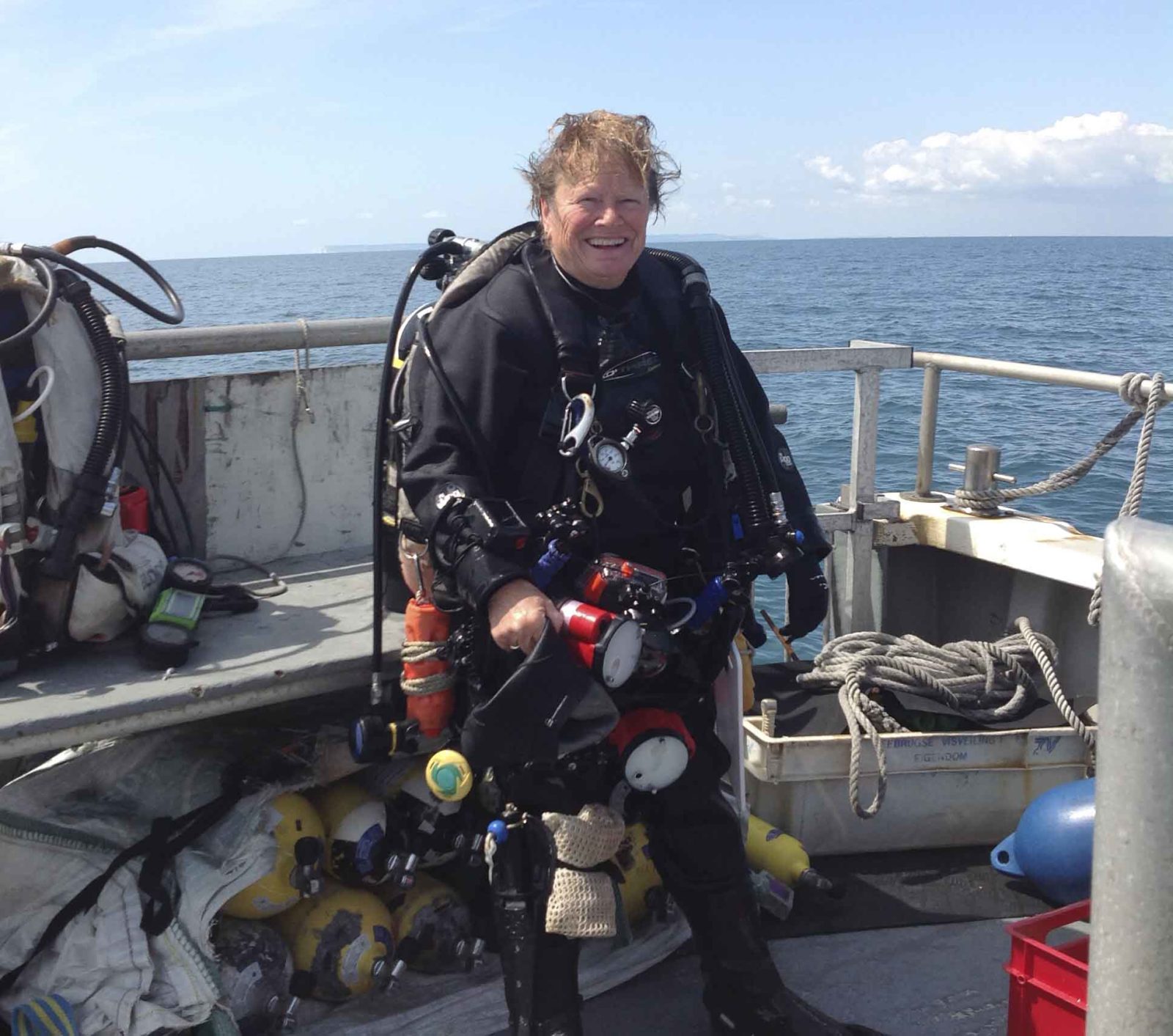 Well-known member of the British diving community Sylvia Pryer has died of cancer at the age of 61. A scuba-diver since 1995, she ran the Dive125 charter-boat operation in Eastbourne alongside her partner, dive-buddy and very recently husband David Ronnan.
The couple set up and ran Dive125 after Ronnan bought the dive-boat Our W in 2004, running dive-trips in the eastern Channel and southern North Sea. The following year Pryer qualified as a skipper, allowed both partners to dive on most days when chartering the boat  – "though not at the same time!" says Ronnan.
"Sylvia became an accomplished self-sufficient diver and underwater photographer," he told Divernet. "Her passion for underwater photography started way back in 1996 in the days of film, and a hired Sea&Sea camera.
"She moved into technical diving in 1998 and participated in a number of expeditions, including the Battle of Jutland wrecks in 2001, though at that time she didn't have a suitable camera, and always wanted to return there with one."
"One diving journalist remarked that Sylvia was 'a photographer who dives rather than a diver taking snaps'," said Ronnan, adding that his wife had left a vast archive of mainly Channel wreck photographs, many of which he planned to upload to the website wrecksite.eu over time.
"Sylvia loved diving all over the world, but the Channel on a good day was her favourite, especially exploring and photographing 'new' wrecks, and hunting for something to give a positive ID on them."
Beside Dive125 Pryer ran the general store in the couple's home village in Essex until 2013, and the post office until 2015. Ronnan says that he will continue to operate Dive125 this summer from 13 April to mid-October "as normally as possible".
"I'd like to thank the diving community for all their support and offers of help, and if anyone who knew Sylvia would like to donate to MacMillan Cancer Support, their local hospice or the RNLI, that would be nice."